Massive Fire Breaks Out In Bengaluru's Chamarajpet Due To Cylinder Blast, 10 Shed Gutted | VIDEO
A massive cylinder blast in Chamarajpet, Bangalore, has resulted in the destruction of over 10 sheds near 10th Cross-Vinayak Theatre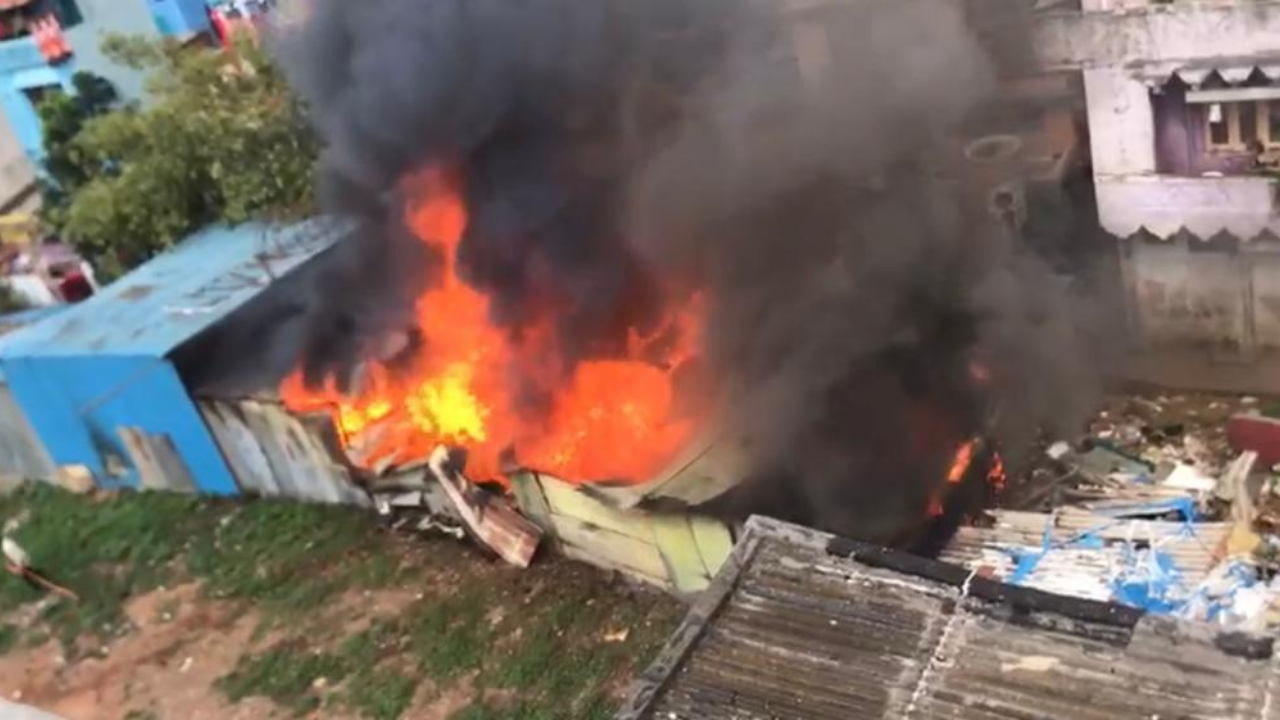 Massive Fire Breaks Out In Bengaluru's Chamrajpet Due To Cylinder Blast, 10 Shed Gutted | VIDEO
Photo : Times Now
Bengaluru: In a shocking incident, a massive cylinder blast took place in the Chamarajpet area of Bangalore earlier today. Local authorities swiftly responded to the emergency, dispatching four fire tenders to the site of the explosion. The blast, which occurred near 10th Cross-Vinayak Theatre, resulted in the gutting of more than 10 sheds, causing widespread damage to the surrounding vicinity.
Eyewitnesses reported a deafening explosion that reverberated through the area, Thick plumes of smoke billowed into the sky as the fire engulfed the sheds.
Firefighters are battling to contain the raging inferno and prevent it from spreading further. The exact cause of the blast is yet to be determined, and investigations are underway.
End of Article