Noida Aerotropolis to Boost Innovation, Hospitality, and Economic Growth
Noida's upcoming Aerotropolis project will feature an innovation hub, hospitality options, commercial centers, and logistics facilities, fostering economic growth and attracting businesses.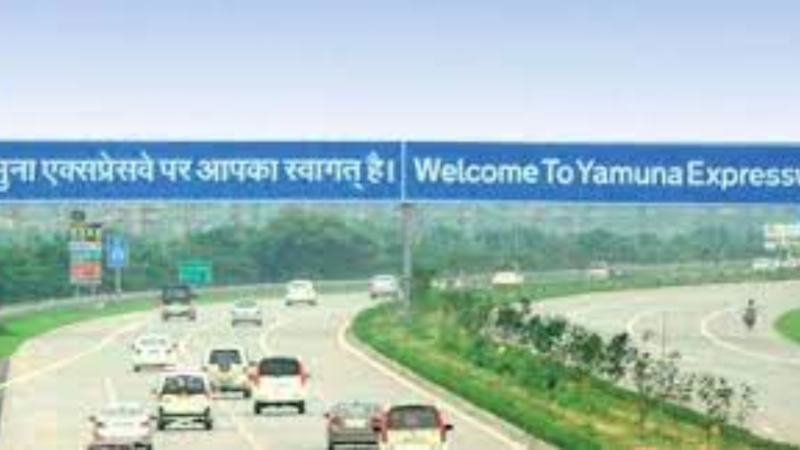 Noida Aerotropolis to Boost Innovation, Hospitality, and Economic Growth
Photo : Times Now
Noida:
Noida is set to develop of a ground breaking project known as the
Noida Aerotropolis
in the upcoming Noida International airport in Jewar, which promises to meet the residential and industrial needs of the region. Spearheaded by the Yamuna Expressway Industrial Development Authority (
YEIDA
), the aerotropolis will feature state-of-the-art infrastructure supporting a diverse range of themed developments, including an innovation and tech hub, commercial centers, logistics facilities, and recreational areas.
According to Arun Vir Singh, CEO of YEIDA, the hospitality sector will play a significant role in the aerotropolis's development. Plans are underway for the construction of hotels, service apartments, and professional offices, catering to the needs of both business travelers and the local community, as per TOI Report
The innovation and tech hub within the aerotropolis will house a biotechnology park, research and development centers, and information and software technology zones.
In terms of commercial development, the proposed development includes the establishment of shopping malls, exhibition halls, showrooms, warehouses, freight complexes, and logistics parks, which aims to create a vibrant business environment that encourages economic growth and trade.
To ensure flexibility and optimize land use, officials have proposed multiple land use options for both the hospitality and industrial sectors.
The height restrictions set at 20 meters by the
Airports Authority of India
are anticipated to stimulate ground-level development within the aerotropolis. This restriction will encourage the construction of innovative and functional structures, enhancing the overall aesthetic appeal of the area.
The concept of the aerotropolis was initially introduced during YEIDA's meeting on the township's Master Plan 2041 in March of the previous year. The plan emphasizes efficient connectivity for executives and professionals to distant markets. It also incorporates clusters of hotels, entertainment options, and retail establishments to cater to both travelers and the local community.
End of Article