Kangana Ranaut's 'Chalo, Chalte Raho' Mantra Is The Monday Motivation You Need
Kangana Ranaut shares a motivational message on Instagram, emphasizing the importance of resilience and hope in challenging times. Despite facing various health issues in the past year, she encourages everyone to keep moving forward and wishes them a happy festival season. Kangana's message inspires positivity and determination.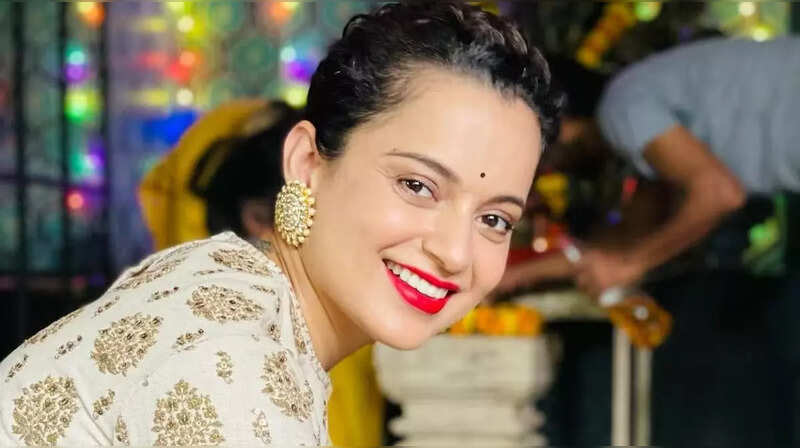 Kangana Ranaut's 'Chalo, Chalte Raho' Mantra Is The Monday Motivation You Need
Sometimes a little motivation is all you need to get your mind off things that are bothersome and distressful. Now, Bollywood's Manikarnika
Kangana Ranaut
has taken to her social media to share a motivational message with her fans to remind us of the importance of keeping hope and staying strong and we are sure that this is the only Monday motivation we need to help us keep going.
Kangana Ranaut's Monday Motivation Words
Taking to her Instagram Stories, Kangana Ranaut highlighted that she had gone through a lot of tough times in the span of one year. However, that didn't break her spirit and pushed her to keep going despite the odds were stacked against her. She wrote, "I had Dengue, Covid – Delta, Covid – Omicron and Covid + Swine Flu every thing within the last twelve months. I have been perpetually ill. Kehne ka matlab yeh hai ki sab sometimes low and down feel karte hain, weak and hopeless bhi, ji haan Batman type log bhi. Chalo, chalte raho, aage badho. Wishing everyone a happy festival season." Kangana never shies away from putting her heart out to everything she does. This motivational message is nothing but a heartfelt combination of words to encourage us to tackle the hardships of life with everything we have.
Kangana Ranaut on the professional front
Kangana is currently looking forward to the release of her upcoming film Emergency. Helmed by Kangana herself, the film features Kangana in the lead role of Iron Lady of India, Indira Gandhi. The film also features
Anupam Kher
as Jayaprakash Narayan,
Shreyas Talpade
as Atal Bihari Vajpayee, Milind Soman as Sam Manekshaw and
Satish Kaushik
as Jagjivan Ram. It is set to hit the theatres on November 24, 2023.
End of Article