'Four Months Have Passed By...': SC Pulls Up Maharashtra Speaker Over Sena vs Sena Row
The Supreme Court has said the Maharashtra Speaker could not keep dragging his feet on the issue and he must hear the matter within one week.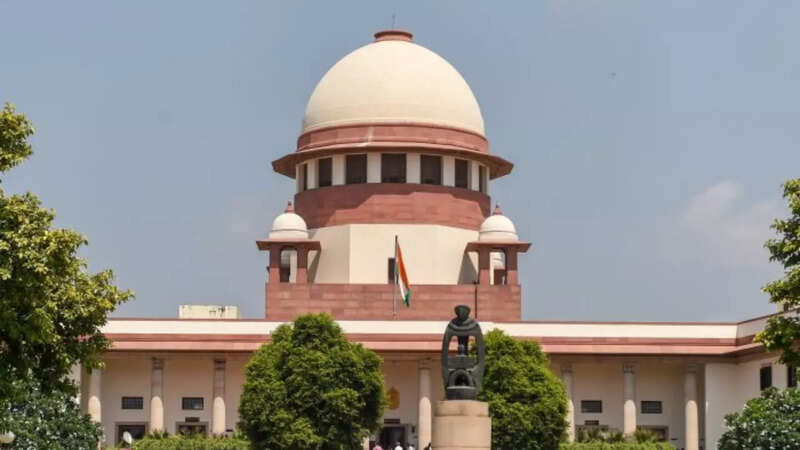 Supreme Court (File image)
Photo : PTI
New Delhi:
The
Supreme Court
on Monday called on Maharashtra Speaker to hear the matter surrounding disqualification of MLAs in the state Assembly within one week. A bench led by Justice DY Chandrachud told Maharashtra Speaker
Rahul Narwekar
that he could not keep dragging his feet on the issue and demanded to know what action had followed the Supreme Court's May 11 order.
Maharashtra Speaker Rahul Narwekar is supposed to rule on the disqualification of MLAs
who
quit
Shiv Sena
last year to form a separate faction led by
Eknath Shinde
. The bench, addressing Solicitor General
Tushar Mehta
who was present on behalf of the Maharashtra Speaker, said: "Mr SG, he has to decide. He can't do this (keep delaying)".
The Supreme Court has also asked the Speaker to provide a timeline for the procedure and asked the Solicitor General to update on the progress made within two weeks. The court's observations came while it was hearing a petition filed by Shiv Sena (UBT) leader
Sunil Prabhu
, a former Speaker.
In its May 11 judgement, the Supreme Court had said that the Speaker shall decide on the disqualification within a reasonable period of time.
"Four months have passed by...You have to decide. What have you done after May 11 . We want to know what the Speaker has done. It appears nothing has happened. You cannot keep on giving dates. Please decide fast . "The Speaker has to abide by the dignity of the Supreme Court. 11th May(date of judgment)- months have passed and only notice has been issued," the court said.
End of Article