'You Can't Be Super LoP': Rajya Sabha Chairman Schools Congress' Bigwig Jairam Ramesh
??Rajya Sabha Chairman Jagdeep Dhankhar on Monday schooled Congress leader Jairam Ramesh for his intervention on behalf of Leader of Opposition Mallikarjun Kharge while speaking during the first day of the special session of the Parliament. "This is not a good habit. You are a victim of this habit. You cannot be super LoP," said the Rajya Sabha Chairman.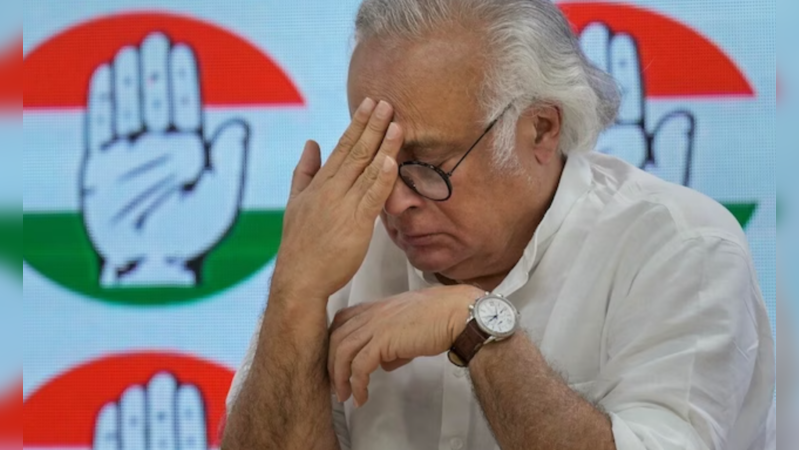 Congress' Jairam Ramesh was schooled by Jagdeep Dhankar for intervening in LoP's speech in Rajya Sabha.
Photo : PTI
"This is not a good habit. You are a victim of this habit. You cannot be super LoP. He does not need assistance," said the Rajya Sabha Chairman scolding Ramesh during a discussion on 'Parliamentary Journey of 75 Years Starting from Samvidhan Sabha - Achievements, Experiences, Memories, and Learnings'.
Jagdeep Dhankar's remark came after Jairam Ramesh and other Congress leaders intervened and asked him to let Kharge speak. "Why are you commentating on his speech? Allow him to speak... You are constantly interrupting," said Ramesh.
Soon after, Dhankar took a jibe at Congress and said that the party is absent when there is an opportunity to participate. "The problem is, when an issue has to be debated, discussed, and deliberated, you walked out of the
House
," he said, telling Ramesh he cannot be 'super LoP'.
Amid Dhankar raising questions about Congress for disrupting Parliament proceedings, Kharge said the party was only following the steps of late BJP leaders Arun Jaitley and Sushma Swaraj when they were in Opposition. "The job of Parliament is to discuss. Whenever issues are ignored, creating obstacles is in the interest of the public system. Therefore, parliamentary obstruction cannot be called undemocratic," Kharge said while quoting a remark made by Arun Jaitley during an
Upper House
proceeding on January 30, 2011.
'Put your members in discipline': Dhankar asks Kharge
The banter intensified after Dhankar responded to his Kharge's remarks saying, "After thinking carefully, tell me, how long will we continue to disturb the house based on past precedent? How long will we continue to justify the disturbance?"

This is when Kharge remarked the

Chair

man was allowing him to speak. "When participation could have taken place, you people were not there," Dhankhar said in response. While Ramesh urged the Chair to expunge his statement, Dhankar said, "I am not a stakeholder in politics. I am certainly a stakeholder that this Upper House, the house of Elders conducts itself in a manner so that it earns respect from others."

Dhankar further asked Mallikarjun Kharge to put his members in discipline. Responding to Dhankar's statements, Kharge alleged that Congress is 'attacked' when it is only following in the footsteps of late BJP leader Sushma Swaraj, who had said, "Not allowing Parliament to function is also a form of democracy in other words".
End of Article