Keratin Vs. Smoothening Vs. Botox Hair Treatment: The Good and the Bad
Everyone wants their hair to be beautiful and manageable, which is why many people look into different hair care solutions. Keratin treatments, hair smoothening, and hair botox are a few of the popular options. While each of these techniques claims to turn unmanageable locks into silky, sleek tresses, each has its own advantages and disadvantages. Read to know more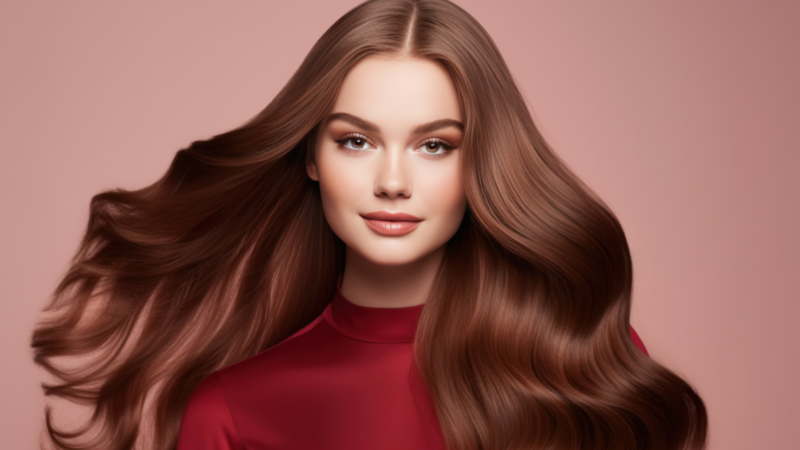 Keratin Vs. Smoothening Vs. Botox Hair Treatment: Pros and Cons. Pic Credit: Vecteezy
Every day, people all over the world battle with frizzy, unmanageable hair and look for several hair treatments to get that desired silky, smooth look, such as keratin, smoothening or botox treatments.
These hair treatments depend on a number of variables, such as hair type, individual preferences, and financial constraints. Although keratin and smoothing treatments provide long-lasting frizz control and striking transformations, they also have significant risks, such as chemical exposure and hefty maintenance expenditures. However, hair botox offers a healthier, more natural-looking option while maintaining the same level of straightening and durability.
Here's what you need to know about the pros and cons of Keratin, Smoothening and Botox Hair treatments:
Keratin Treatment The haircare industry has been completely overtaken by keratin treatments. They include using a particular mixture containing the keratin protein, a component of hair that is naturally smooth and straight.
Pros:
1) Good for frizzy hair
Frizz-fighting keratin treatments are well known for their effectiveness. This procedure can change everything if you live in a humid environment or have naturally curly or wavy hair.
2) Shine and Gloss
Your hair feels wonderfully silky and looks glossy after receiving a keratin treatment, making styling and maintenance much simpler.
3) Long-Lasting
Less frequent style and touch-ups are required because the results of a keratin treatment might persist for several months.
Cons:
1) Safety concerns
Many conventional keratin treatments use formaldehyde, which can be harmful if inhaled or absorbed via the skin. If your top concern is safety, look for formaldehyde-free solutions.
2) Expensive
The cost of high-quality keratin treatments can pile up over time due to the necessity for additional treatments.
Smoothening Treatment Chemicals are used in hair smoothing procedures, also known as hair straightening or relaxing procedures, to break down the hair's natural structure and then reconstruct it into a sleeker shape.
Pros:
1) Intense smoothening
Those with highly frizzy or unmanageable hair may experience a more dramatic transformation after smoothing treatments.
2) Versatile
Smoothed hair is less difficult to style and may maintain different looks for extended periods of time, which lessens the daily styling hassle.
Cons:
1) Chemical Damage
Over time, the harsh chemicals used in smoothing treatments can harm hair, resulting in dryness, breakage, and thinning.
2) High-Maintenance
Regular touch-ups are required to keep the smooth texture, which can be expensive and time-consuming.
Botox treatment A particular mixture containing proteins, amino acids, and vitamins is infused into the hair as part of the relatively recent treatment known as "hair botox" in order to repair and restore it.
Pros:
1) Improves Hair Health
Botox treatments are a great option for people with dry, brittle, or over-processed hair since they concentrate on restoring and strengthening damaged hair.
2) Safe Ingredients
Hair botox typically doesn't contain dangerous chemicals like formaldehyde, in contrast to some smoothening treatments, making it a safer option.
3) Gives a natural look
Compared to the pin-straight results frequently obtained with smoothening treatments, hair after a botox treatment appears more natural.
Cons
1) Temporary Results
Hair botox results normally last 6 to 8 weeks, which is not as long-lasting as keratin or smoothening procedures.
2) Doesn't straighten properly
Hair botox may not result in hair that is as sleek as other treatments if your main objective is to have absolutely straight hair.
It's essential to seek advice from a qualified stylist who will assess your specific needs and suggest the best course of action for your hair in order to make the best choice. Remember that every person has different hair, so what works best for one person might not be the best option for someone else. Choosing a treatment that is in line with your hair goals and places an emphasis on its long-term health is ultimately the key to getting beautiful, healthy hair.
Disclaimer: Tips and suggestions mentioned in the article are for general information purposes only and should not be construed as professional advice. Always consult an expert before making any changes to your skincare or haircare routine.
End of Article