How To Make King Charles' Favourite Cheese-Baked Eggs At Home
King Charles is known to relish baked eggs and cheese, a simple yet hearty dish that is not only cherished by commoners but is food fit for royalty as well. If you have some fresh greens and tomatoes at home along with a bunch of eggs and cheese, prepare this delicious and fulfilling dish at home to delight your taste buds.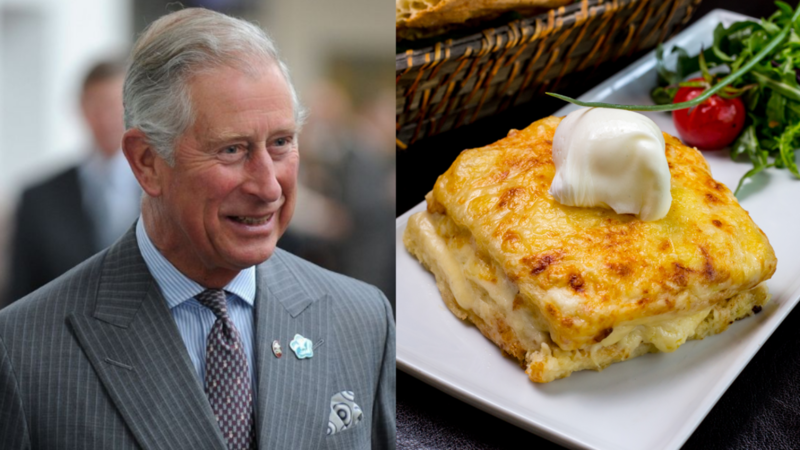 How to make King Charles' favourite Cheesy Baked Eggs at home. Pic Credit: Freepik
In the world of food, eggs are a diverse and beloved form of dish that is loved by both commoners and royalty.
King Charles
' preferred dish, cheese-baked eggs, is one that has endured the test of time and continued to be a favourite even among the elite.
In addition to being fit for a king, this delicious dish contains cheese's richness with spinach's freshness and cherry tomatoes' sweetness and is very simple to make at home. We'll lead you through the easy steps to make this regal treat in your own kitchen. INGREDIENTS
4 large eggs
1/4 cup milk
1/2 cup shredded cheddar cheese
1 cup fresh spinach leaves, chopped
1/2 cup cherry tomatoes, halved
2 tablespoons butter
Salt and pepper to taste
Fresh chives or parsley for garnish (optional)
METHOD
Set your oven to 350°F (175°C) to cook the cheese-baked eggs evenly.
Butter the bottoms and sides of four separate containers generously to avoid sticking.
Melt one tablespoon of butter in a pan over medium heat. Add the halved cherry tomatoes and the chopped spinach. The tomatoes should begin to soften and the spinach to wilt after a few minutes of sautéing. Add a little pepper and salt for seasoning.
Crack one egg each in the four containers with the yolk. Add a little salt and pepper to each egg to season it.
Heat the milk and the remaining butter in a small saucepan over low heat until the butter melts. Take it off the stove and give it a minute to cool. Pour the milk in equal amounts over each egg.
Add the sauteed spinach and cherry tomatoes on top of the eggs in each container.
Add a good amount of shredded cheddar cheese to the top of each container. As the eggs bake, the cheese will form a delicious, golden crust on top.
The muffin tins should be placed on a baking sheet and then placed in the preheated oven. Bake for about 15-20 minutes, or until the cheese is bubbling and golden brown and the egg whites are set.
When your cheese-baked eggs are finished baking, add some fresh chives or parsley to the top for an elegant final touch. Serve hot with the bread or toast of your choice.
You can now enjoy King Charles' famous cheese-baked eggs with spinach and cherry tomatoes in the comfort of your own home. This recipe is sure to satisfy your longing for a regal feast, whether you're trying to wow your visitors or just want to enjoy a wonderful breakfast. So put on your aprons, collect your supplies, and start a culinary adventure to make a dish fit for a king!
Did you find this recipe interesting? Let us know @TimesNow!
End of Article