Priyanka Chopra's Favourite Breakfast Is A Powerhouse Of Nutrients; Here's A Delicious Recipe To Make At Home
Priyanka Chopra is a household name in Bollywood while emerging as a global icon by acting in several Hollywood films. While the actress sure has her own preferences when it comes to her favourite food, she certainly has a healthy food item in mind when it comes to having a proper breakfast. Know what it is and how to prepare one at home.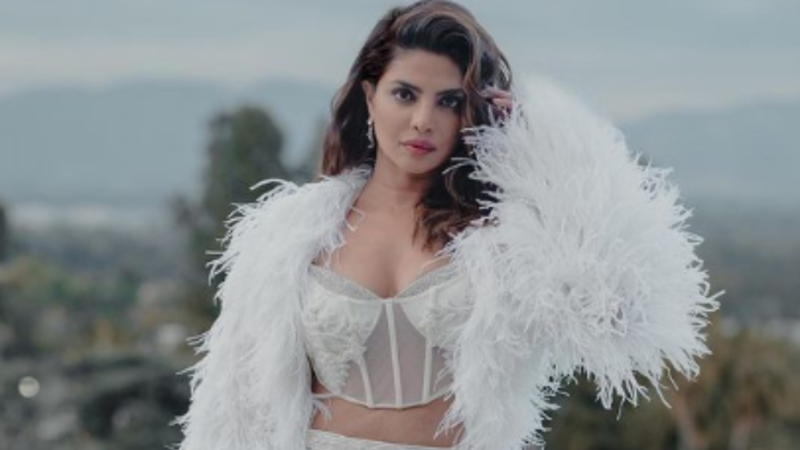 Know what Priyanka Chopra enjoys having for breakfast and how to prepare it deliciously at home. Pic Credit: Instagram
Priyanka Chopra
understands the value of getting a good start to the day when it comes to managing a busy schedule that includes film shoots, red-carpet events, and charitable endeavours. The global superstar and Bollywood sensation swear by a breakfast that is both scrumptious and nourishing. So, what is Priyanka's preferred breakfast you ask? Well, here's what her Instagram story has to say: Why is poha beneficial for health?
Priyanka Chopra's breakfast preference demonstrates her dedication to leading a healthy lifestyle. Poha contains few calories, making it a perfect snack for anyone trying to lose weight. You feel content and full since it gives you the much-needed energy without adding excessive calories.
1) Rich in Carbohydrates
It is an excellent source of carbs, which are necessary for generating energy. You stay energised throughout the morning thanks to its gradual energy release.
2) Contains less fat
Poha is appropriate for people watching their fat consumption because it is naturally low in fat, which is good for the heart. Due to its great adaptability, it is simple to personalise with different veggies, spices, and toppings to fit your taste and dietary requirements.
3) Loaded with nutrients
This healthy snack has undeniably good nutrients in addition to being delicious. It's a breakfast option that you'll look forward to every morning because of its delicious flavour and texture.
Balance is a key component of Priyanka Chopra's go-to breakfast, in addition to health. Although she likes the occasional indulgence, she makes conscious and nourishing decisions every day. This approach to breakfast sets a good tone for the remainder of the day, keeping her energised and concentrated on her many tasks.
How to prepare healthy and delicious poha at home?
Since we now know how nutritious poha is, let's look at a fantastic way to prepare this dish at home:
INGREDIENTS
1 cup of poha
1 green chilli, finely chopped
1 small tomato, finely chopped
1 small onion, finely chopped
1/4 cup of roasted peanuts
1/2 teaspoon of mustard seeds
1/2 cup of green peas
1/2 teaspoon of turmeric powder
1/2 teaspoon of cumin seeds
A pinch of asafoetida (hing)
2 tablespoons of cooking oil
Fresh coriander leaves for garnish
Pomegranate or Grapes as toppings
Salt to taste
METHOD
Poha should first be properly washed under running water until it becomes soft. Remove any extra water, then set it aside.
Add mustard seeds to the hot oil in the pan. Add the cumin and asafoetida when they begin to sputter.
Add the minced green chillies and onions. The onions should be sautéed until transparent.
The tomatoes should now be added and cooked until tender.
Add salt, turmeric powder, and green peas. Cook for a few more minutes till the peas are tender.
Add the poha along with the other ingredients to the pan and gently stir for 3 to 4 more minutes of cooking.
Add roasted peanuts and fresh coriander leaves as a final garnish.
You can also add pomegranates or grapes to add a flavourful kick to the poha.
Your delicious and nourishing poha is prepared for serving. You can eat it on its own or with a cup of hot tea. Poha is a nutrient powerhouse in addition to being a delicious breakfast option. It is a wise choice for people looking for a healthy start to their day due to its high fibre, low-calorie count, and wealth of important nutrients. To taste the goodness of this traditional Indian food, try making this simple
poha recipe
at home.
Did you find this article interesting? Let us know @TimesNow!
End of Article