Event 201: Claims Circulate That It Was Hosted By Global Elite To Plan, Prepare For COVID-19 Outbreak
Claims circulate that Event 201 was hosted by the Global Elite to plan and prepare for the outbreak of Covid-19, pointing out that the outbreak followed the event exactly a month later. Let's look at some commentary in the media and the organisers take on what Event 201 was about.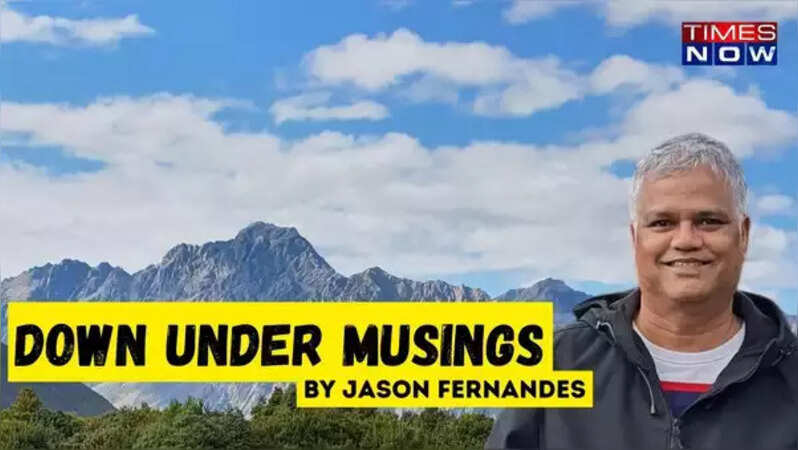 Claims circulate that Event 201 was hosted by the
Global Elite
to plan and prepare for the outbreak of
Covid-19
, pointing out that the outbreak followed the event exactly a month later. Let's look at some commentary in the media and the organisers take on what Event 201 was about.
Norbert Haering wrote in The National Herald on 02 May 2020:
... On April 12, 2020, Bill Gates said in an interview to the BBC, "Now here we are. We didn't simulate this, we didn't practice, so both the health policies and economic policies, we find ourselves in uncharted territory." ... It is true that if a little less emphasis had been placed on opinion manipulation, more attention could have been paid to health and economic policy. One of the four meetings was entirely devoted to this. But health and economic policies did get discussed. Gates can hardly have forgotten that ... The video on control of public opinion is the most interesting one, as it helps to put in perspective the efforts in this regard ... One participant tells us that Bill Gates is financing work on algorithms which comb through the information on social media platforms to make sure that people can trust the information that they find there ... And the Chinese participant, the head of the Chinese Centre for Disease Control muses about ways to counter rumours that the virus is man-made. Remember, this exercise took place in October 2019, before the current pandemic broke out.
The Daily Mail [ Corazon Miller for Mailonline published 31 January 2020]
In a 2019 Netflix documentary, billionaire Bill Gates predicted a killer virus could originate in China's wet markets to rapidly infect the world ... In what now appears to be an eerie premonition of future events, the Microsoft tycoon warned in an episode of the Netflix 'Explained' series that the world was ill-prepared to deal with a global pandemic ... Mr Gates had warned of the likelihood of a virus breaking out in one of China's wet markets - exactly like the one in Wuhan where this new outbreak of Coronavirus is believed to have originated.
In the episode titled 'The Next Pandemic' the documentary producers go to a wet market in Lianghua, China, where animals are killed, and the resulting meat sold in the same place. This, the documentary explained, makes the wet markets a 'disease X factory' as the different animal corpses are stacked on top of each other, blood and meat mixing, before being passed from human to human. 'All the while, their viruses are mixing and mutating, increasing the odds that one finds its way to humans,' the documentary goes on to explain.
In the episode, Mr Gates also warned the world was ill-prepared to deal with the implications of the viral spread of disease when cures were often years away. He said if nothing was done to better prepare for pandemics the time would come when the world would look back and wish it had invested more into potential vaccines.
Post on The World Economic Forum website dated 15 October 2019
The Johns Hopkins Center for Health Security in partnership with the World Economic Forum and the Bill & Melinda Gates Foundation will host Event 201: a high-level simulation exercise for pandemic preparedness and response, in New York, USA, on Friday 18 October, 08.45 - 12.30 EDT.
The exercise will bring together business, government, security and public health leaders to address a hypothetical global pandemic scenario.
... The world has seen a growing number of epidemics in recent years, with about 200 events annually ... At the same time, collective vulnerability to the social and economic impacts of infectious disease crises appears to be increasing. Experts suggest there is a growing likelihood of one of these events becoming a global threat – or an "event 201" pandemic – that would pose disruptions to health and society and cause average annual economic losses of 0.7% global GDP, similar in scale to climate change.
"We are in a new era of epidemic risk, where essential public-private cooperation remains challenged, despite being necessary to mitigate risk and impact" said Arnaud Bernaert, Head of Shaping the Future of Health and Health Care, World Economic Forum. "Now is the time to scale up cooperation between national governments, key international institutions and critical industries, to enhance global capacity for preparedness and response."
The International Health Regulations (IHR) that unite 196 countries across the globe in a legal commitment to prevent and respond to acute public health risks, prioritize both minimizing public health risks and avoiding unnecessary interference with international traffic and trade. Minimizing the economic impact of epidemics also represents an opportunity to build core capacities to prevent, detect, and respond to outbreaks generally.
Chris Elias, President of Global Development at the Gates Foundation "We live in an increasingly interconnected world, and we must help all UN member states align with the IHR and be prepared to prevent, detect, and respond to acute outbreaks. If we fail to do so, the world will be unprepared for the next pandemic."
Similar high-level pandemic exercises designed to address difficult policy issues have included:
Dark Winter
, examining the challenges of a biological attack on the US;
Atlantic Storm
, asking NATO leaders to respond collaboratively to a bioterrorist attack: and most recently,
Clade X
, calling on US government leaders to make difficult national security and public health decisions in the face of a rapidly evolving global crisis.
In addition, Bill Gates co-chaired a simulation at the Forum's Annual Meeting 2017, resulting in the creation of the Epidemics Readiness Accelerator, a public-private platform to address effective readiness in issues including travel and tourism, supply chain and logistics, legal and regulatory, communications and data innovations.
Author's note: Then there's that eerie connection that links the situation on Wall Street with the outbreak of the pandemic, when conspiracy theories stack up (my next story). Interestingly, "a co-ordinated global response" has been taken out of the control of the UN and placed in the hands of the WHO. While Bill Gates has no influence over the UN, he just might with the WHO seeing as he's it's second biggest donor.
End of Article