Hartalika Teej today: Women Offer Red Bangles, Chunari, Kumkum, Perfume to Maa Parvati, Worship Lord Shiva
Today is Hartalika Teej. This day is marked by married women fasting for the long, happy and healthy life of their husbands. Unmarried girls fast to get the desired groom for themselves. Let us find out what things they should offer to Lord Shiva and Maa Parvati to get their blessings.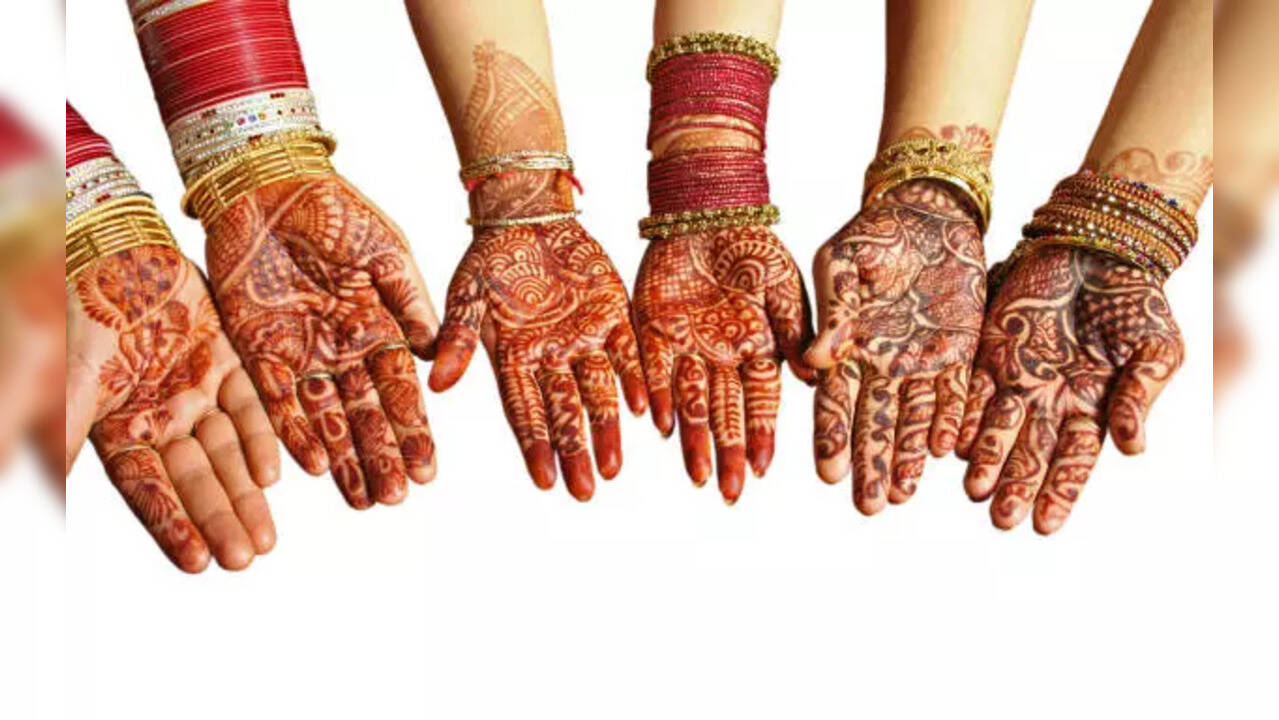 Know the offerings to be made on Hartalika Teej
Photo : iStock
Today is Hartalika Teej. This day married women observe a fast wishing for the long life, good fortune and good health of their husbands. Unmarried girls also observe this fast with the hope of getting a suitable husband.
This fast is particularly hard because it is observed without water, that is, the fasting women do not consume either food or water for the entire day. Some women give up only food, while some others observe this fast along with consuming milk and fruits.
Offerings

made on Hartalika Teej
According to astrologers one must offer red bangles, red chunri, kumkum, red flowers, perfume, vermillion and turmeric while worshipping of Goddess Parvati. After puja, they donate these things along with Dakshina to a married woman who is needy. One should also donate saree and toe rings to five elderly married women and also take their blessings for good fortune.
Things to be kept in mind on Hartalika Teej
Astrologers says that the worshipping of Goddess Parvati should start with the worship of Lord Ganesha. Ganesh ji is the first to deity to be worshipped as every auspicious work starts with his worship. After Ganesh Puja, Mother Parvati is be worshiped along with Lord Shiva.
While worshipping Maa Parvati one should chant mantras and meditate upon her. After fasting on Teej, one should worship Lord Ganesha, Shiva and Parvati again the next day i.e. on Chaturthi Tithi. After the puja one should carry out charity work. Only after this the fast ends and the women consume food and water.
It is believed that Goddess Parvati was the first to observe Hartalika fast to get Lord Shiva as her husband.
While worshipping Shiva-Parvati, devotees should chant the mantra "Om Namah Shivay". Along with this mantra, one should also chant the Devi Mantra. At the end, one should listen to the fast story and after that offer kheer to Goddess Parvati. Feed this kheer to your husband also as Prasad. This strengthens the relationship between husband and wife. This brings happiness into their married life.
The meaning of this mantra is that "O Mother Gauri, be pleased with me, may Goddess Mangala destroy my sins. May Goddess Lalita bestow good fortune and may Bhavani Maa bestow all accomplishments".
Apart from making the above-mentioned offerings one should also keep seasonal fruits, sweets made from milk, Panchamrit, Bilva Patra, Dhatura, necklace and flowers in the puja. Keep in mind that Tulsi should not be kept in the worship of Shiva family.
Things unmarried girls should do
On the other hand, unmarried girls who want a groom of their choice, then on the day of Hartalika Teej, they should wake up early in the morning and take bath and then go to the temple of Shiva-Parvati.
There they should offer red roses to Shiva and Parvati and after this offer honey to Lord Shiva and Nandi. This is followed by praying to Mother Parvati for the desired groom. By doing this one gets the blessings of Goddess Parvati and the desired wish is fulfilled.
End of Article