iOS 17 is OUT! Elevate Your iPhone Experience with BIGGEST Upgrade
Get ready for a major iPhone upgrade with iOS 17! After rigorous beta testing, this awaited update is here for all compatible devices. It brings exciting new features for a more personalized and intuitive experience. Here's how to update your iPhone to the latest iOS 17 to experience the latest features.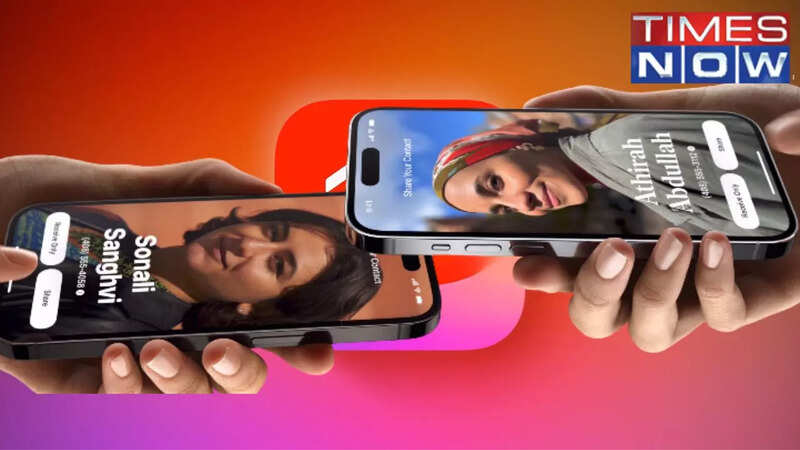 The wait is over!
Apple
has finally released the
iOS 17
for your
iPhone
s. Get ready to witness major pleasant changes to your iPhone because Apple has just dropped the highly-anticipated
iOS 17 update
. Revealed back in June at the WWDC event,
iOS
17 has been under intense beta testing. Finally, the iOS 17 update can be installed on all supported devices. This update is loaded with mind-blowing features that will take your iPhone to a whole new level of personalization and intuition. How to upgrade? What new features will you get? Let's jump right into the most exciting highlights.
Start by accessing your iPhone's 'General' settings. You can do this by opening the Settings app on your device and scrolling down to find the "General" option.
Within the 'General' settings, you will see the 'Software Update' option. Tap on it to check for the latest available software updates for your iPhone.
It will show you the latest updated version of iOS on your iPhone and the option to upgrade to iOS 17 at the bottom. To begin the download and installation process, simply tap on the option.
It will automatically begin the update and your iPhone will get to experience the taste of iOS 17.
Never Miss the iOS Update:
To streamline the update process further and ensure you never miss important software updates, you can enable 'Automatic Updates.' This feature allows your iPhone to automatically download and install iOS updates in the background, without requiring your manual intervention. To enable this, go to the 'Software Update' section and toggle on the 'Automatic Updates' option.
iOS 17: Is it for you?
Only a selective range of
iPhones
are eligible to get the iOS 17 update. If your iPhone is not in this list, sadly, you will not get the iOS 17 update.
iPhone XS, iPhone XS Max, iPhone XR, iPhone 11, iPhone 11 Pro, iPhone 11 Pro Max, iPhone 12, iPhone 12 Mini, iPhone 12 Pro, and iPhone 12 Pro Max, along with the iPhone 13, iPhone 13 Mini, iPhone 13 Pro, and iPhone 13 Pro Max, iPhone 14, iPhone 14 Plus, iPhone 14 Pro, and iPhone 14 Pro Max, iPhone 15, iPhone 15 Plus, iPhone 15 Pro, and iPhone 15 Pro Max
iOS 17 Notable Features to TRY NOW
Have you updated your iPhone to the latest iOS 17? Try out these features!
Standby Dock Mode: iPhones become a versatile dashboard during charging.
Redesigned iMessage: Streamlined interface with a left-hand menu.
Sticker Integration: Easily use stickers with machine learning.
Caller Customization: Customize caller ID with images and fonts.
Enhanced Autocorrect: Smarter suggestions with a transformer model.
Improved Two-Factor Authentication: Effortless log-in code handling.
Password-Protected Private Browsing: Enhance privacy with Face ID.
Roadside Assistance: AAA support via Apple's SOS satellite service. However, it is only available with iPhone 15 and iPhone 14.
"Got Home Safe" Notifications: Automated safety check-in alerts.
Offline Maps: Save maps for navigation without an internet connection.
"Siri" Activation: Activate "Siri" without saying "Hey."
Live Voicemail Transcriptions: Instant voicemail transcriptions.
Easy Contact Exchange: Share contacts seamlessly via AirDrop.
End of Article