Who was Hardeep Singh Nijjar, designated terrorist and Khalistan supporter?
Canadian Prime Minister Justin Trudeau in a Parliament session on Monday alleged that India could be behind the killing of Khalistani separatist Hardeep Singh Nijjar in June, 2023.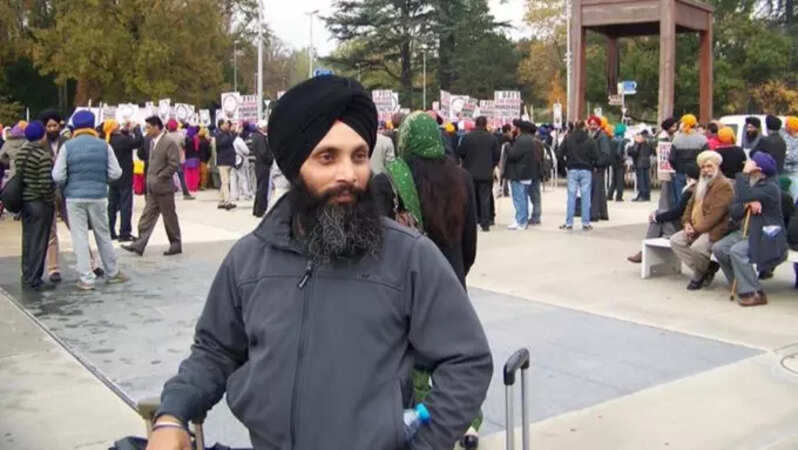 Trudeau added that he personally conveyed Canada's "deep concerns" to India Prime Minister Narendra Modi, at the G20 summit in New Delhi earlier this month.
"Any involvement of a foreign government in the killing of a Canadian citizen on Canadian soil is an unacceptable violation of our sovereignty," Trudeau said on Monday. "In the strongest possible terms, I continue to urge the government of India to cooperate with Canada to get to the bottom of this matter."
Who was Hardeep Singh Nijjar?
Nijjar was attacked by unidentified assailants on June 19, around 8:30 PM local time near the Guru Nanak Sikh Gurdwara in Surrey, Vancouver. He was a declared terrorist in India and wanted in several cases.
Nijjar was the chief of the
Khalistan
Tiger Force. He was 45 years old.
As per Khalistan Extremism Monitor, Hardeep Singh Nijjar was a native of Harsighpur in the Jalandhar district of Punjab. He reportedly worked as a plumber before being elected unopposed to head the Guru Nanak Sikh Gurudwara in Surrey, Canada.
The report adds that he visited Pakistan in 2013-14 to meet with Jagtar Singh Tara of KTF. The latter was arrested in Thailand in 2015.
Several media outlets claimed that Nijjar ran training camps for Khalistani militants in Missigen Hills in British Columbia.
In 2010, Punjab Police had filed a FIR against Nijjar for his involvement in an explosion near Satya Narayan temple in Patiala. Five years later, another FIR was filed against him for plotting to kill religious leaders. In 2016, he was accused of running a training camp in Canada.
Authorities in Canada briefly detained him in April 2018 but he was released without any charges being filed.
End of Article