China's Latest EV HiPhi A Can Reach 300km/h And Maintain Peak Power For 30 Minutes
HiPhi A Launch: Manufacturers of performance and luxurious electric cars, HiPhi from China have unveiled their latest performance sedan. Continuing with single word nomenclature this new model is called A. The performance capabilities of the HiPhi A can easily match up to the reputations of giants like Rimac, Koenigsegg, or Pagani, in terms of who can do 0-100km/h the quickest.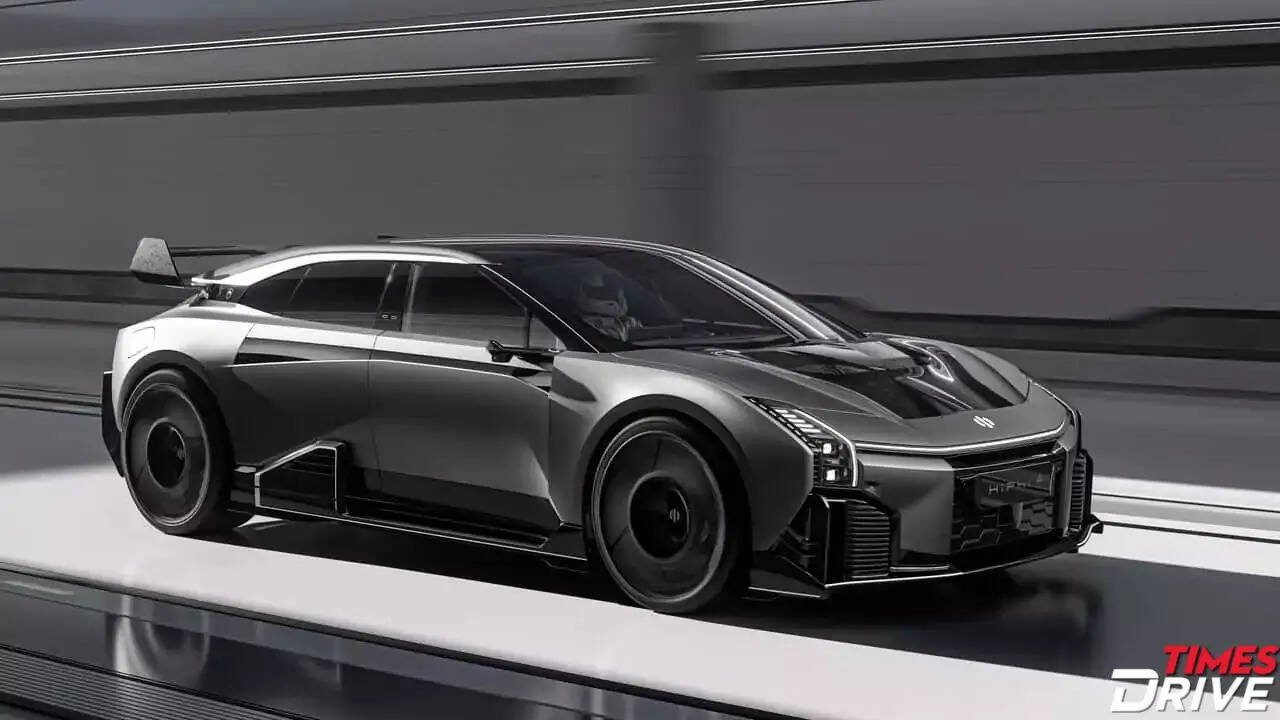 China's Latest EV HiPhi A Can Reach 300km/h And Maintain Peak Power For 30 Minutes
HiPhi A

Launch:
Chinese EV manufacturer HiPhi has revealed photos of their new upcoming performance electric vehicle, A. For the uninitiated, HiPhi is a Chinese manufacturer specializing in performance and luxurious electric vehicles. Their portfolio already includes models - X, Y and Z. The latest A is based on the same platform that underpins the Z model too.
The actual car will be unveiled in its full glory at the upcoming 2023 Guangzhou Auto Show that is starting this week. Deliveries for the production-spec HiPhi A is scheduled for early 2025. The difference between the Z and A primarily lies in the number of electric motors it comes with, the latter gets one extra. HiPhi has yet to reveal the battery capacity of the A model, but the performance coupe will come with three electric motors, two on each of the rear wheels, and one on the front axle. The total power output of the HiPhi A is rated at 1,287hp and it can maintain this peak power for 30 minutes. The powertrain is based on an 800-volt architecture. HiPhi says that it can accelerate from 0-96km/h in just two seconds, and reach a top speed of 300km/h.
Just like the HiPhi Z, the A also gets air suspension, and additionally, a rear-steering set-up, coupled with adaptive dampers, and a new torque-vectoring system as part of the standard package. HiPhi also claims that the new A has a perfect weight distribution of 50:50. Further details are yet to be revealed by the company. As of now, the new A will be sold only in China. HiPhi also has showrooms in Germany and Norway, it remains to be seen if the upcoming performance vehicle is sold in these markets or not.
End of Article