Chennai-Tirunelveli Vande Bharat Express Tickets Sold Out, Set to Start on Monday
Tickets for the Chennai-Tirunelveli Vande Bharat Express have sold out, while seats for the Vijayawada route are still available. The premium train offers faster travel times and convenience for passengers in the south.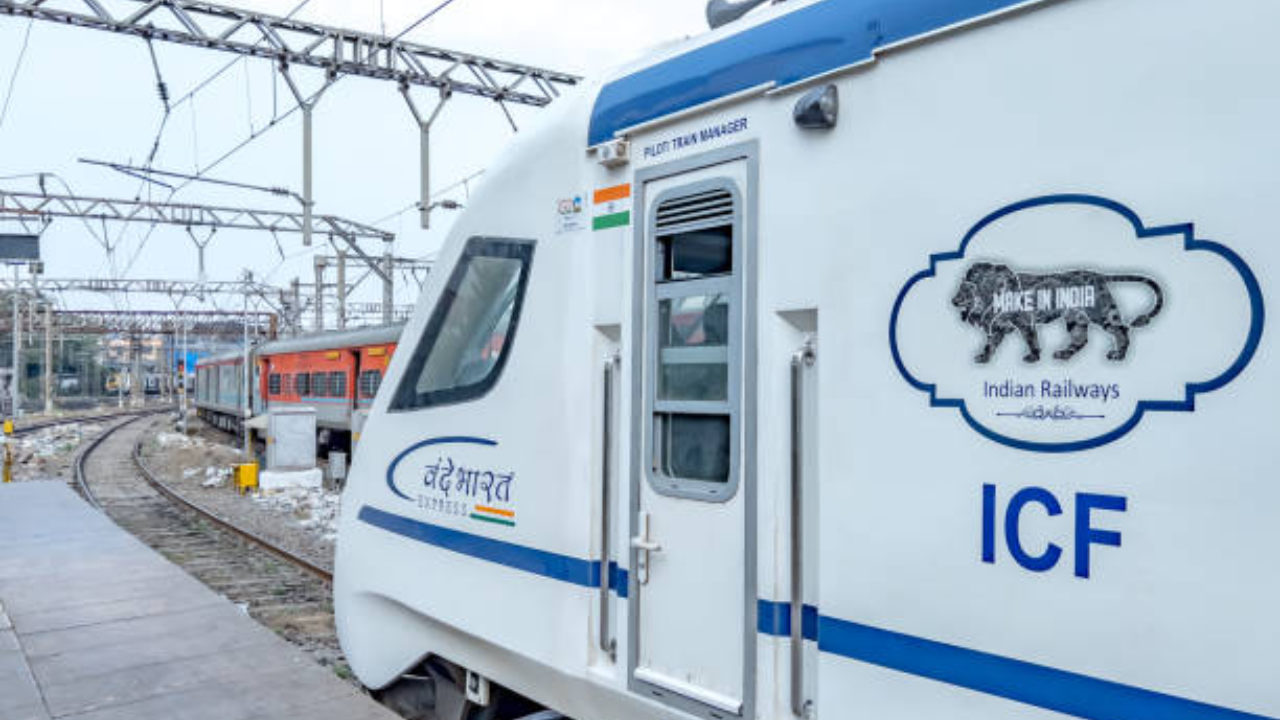 Chennai-Tirunelveli Vande Bharat Express Tickets Sold Out, Set to start on Monday
Photo : Times Now
Chennai: Tickets for the Chennai-Tirunelveli Vande Bharat Express, set to commence on Monday, have been completely sold out, while tickets for the Vijayawada route were still available until late evening. Prime Minister Narendra Modi will flag off the trains on Sunday, featuring seven AC chair car coaches and one executive chair car coach. Regular services will commence the following day.
For the Chennai-Tirunelveli train, which boasts a travel time of seven hours and 50 minutes, faster than other trains on the route, the reservation status for Monday shows waitlist 3 for AC chair car and executive chair car. Seats are only available from next Monday, with the waitlist for the rest of the week ranging from 44 to 50. In the return direction, the first train will start on Wednesday, and there are 70-100 seats available on most days until Sunday. The train will make stops at Tambaram, Villupuram, Trichy, Dindigul, Madurai, and Virudhunagar.
R Pandiaraja, a member of the zonal rail users consultative committee, Southern Railway, highlighted that this premium train is a significant development for passengers from the deep south. Many people from the region who reside in Chennai will benefit from the train as it is cheaper, more convenient, and safer than Omni buses. However, Pandiaraja also emphasized the importance of maintaining the train's interiors, citing instances where passengers damaged onboard amenities on the Tejas Express six months after its introduction, as per the TOI Report
The Chennai-Vijayawada train via Renigunta, which offers convenience for travelers heading to Tirupati, has over 300 seats available on most days starting from Monday. The train takes 6 hours and 40 minutes due to a circuitous route via Renigunta instead of Sulurpetta. One drawback of the service is the departure timing from Chennai at 5:30 am, as other express trains like Duronto, Rajdhani, and Garib Rath, which leave between 6 am and 6:30 am on different days, reach Vijayawada in less than 5 hours and 30 minutes.
End of Article