YouTuber TTF Vasan Arrested After Bike Stunt Went Wrong on Chennai-Bengaluru Highway
YouTuber T.T.F. Vasan arrested after a bike stunt went wrong on Chennai-Bengaluru highway. Reckless riding charges filed. Injuries sustained, surgery required. Past record of arrest for rash driving.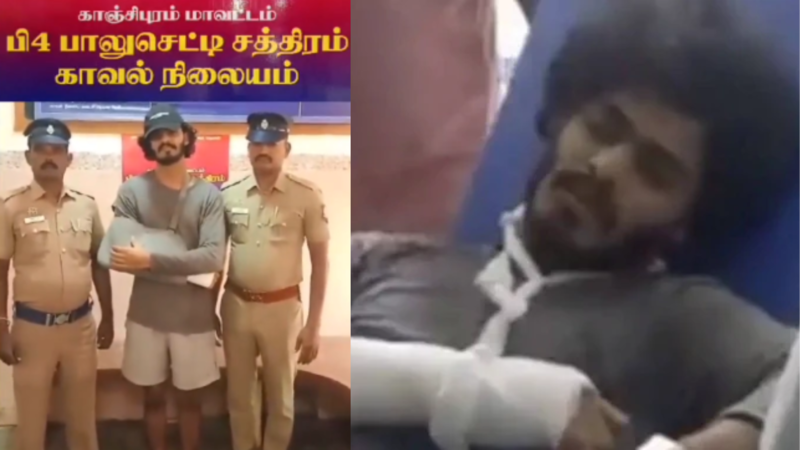 YouTuber TTF Vasan Arrested After Bike Stunt Went Wrong on Chennai-Bengaluru Highway| Twitter/Troll Mafia
Photo : Twitter
Chennai:
In a recent incident on the Chennai-Bengaluru highway, popular
YouTuber
and motorist T.T.F. Vasan, 22, was arrested by the Kancheepuram police in
Tamil Nadu
. The arrest followed an accident that occurred during a
bike stunt
on Sunday, resulting in Vasan sustaining injuries.
Known for his daredevilry on public roads, Vasan attempted a stunt where the front wheel of the bike is raised off the road briefly—near Kancheepuram's Baluchetty Chatram village. However, the stunt went awry, leading to the accident.
Kancheepuram SP M Sudhakar
confirmed to The Indian Express that Vasan was apprehended at a friend's residence. He had relocated there after receiving initial treatment at a private hospital.The vlogger was accused by the B-4 Baluchetty Chatram police under multiple sections of the Indian Penal Code (IPC) and the Motor Vehicles Act, including reckless driving, inflicting harm by risking life, attempting to commit culpable homicide, and dangerous driving that can result in road fatalities.
Vasan is currently out of danger, but will require surgery to repair a broken wrist,according to a video statement by Vasan's buddy Ajeesh, who was also present during the event, He will be unable to ride a bike for at least four months due to his injuries. Vasan was also set to portray the lead in the upcoming
Tamil
film "
Manjal Veeran
."
Footage of the accident, captured at approximately 4:32 pm on Sunday, shows Vasan being thrown off his bike and into the bushes along the highway. Prompt bystanders swiftly rushed him to the hospital for immediate medical attention.
This is not the first encounter with the law for Vasan, as he was previously arrested in Coimbatore last year for rash driving.
End of Article