Netizens SLAM KRK For Calling Virat Kohli 'Lukkha Player' After World Cup Loss: 4 Feet 10 Inch Ka Aadmi...
KRK faced severe backlash from netizens after calling Virat Kohli a 'lukkha player' following India's World Cup loss. In a tweet, he suggested Kohli retire if he can't win the World Cup. Netizens swiftly criticized KRK's remarks, some highlighting Kohli's past World Cup win. The online community vehemently opposed KRK's unnecessary commentary.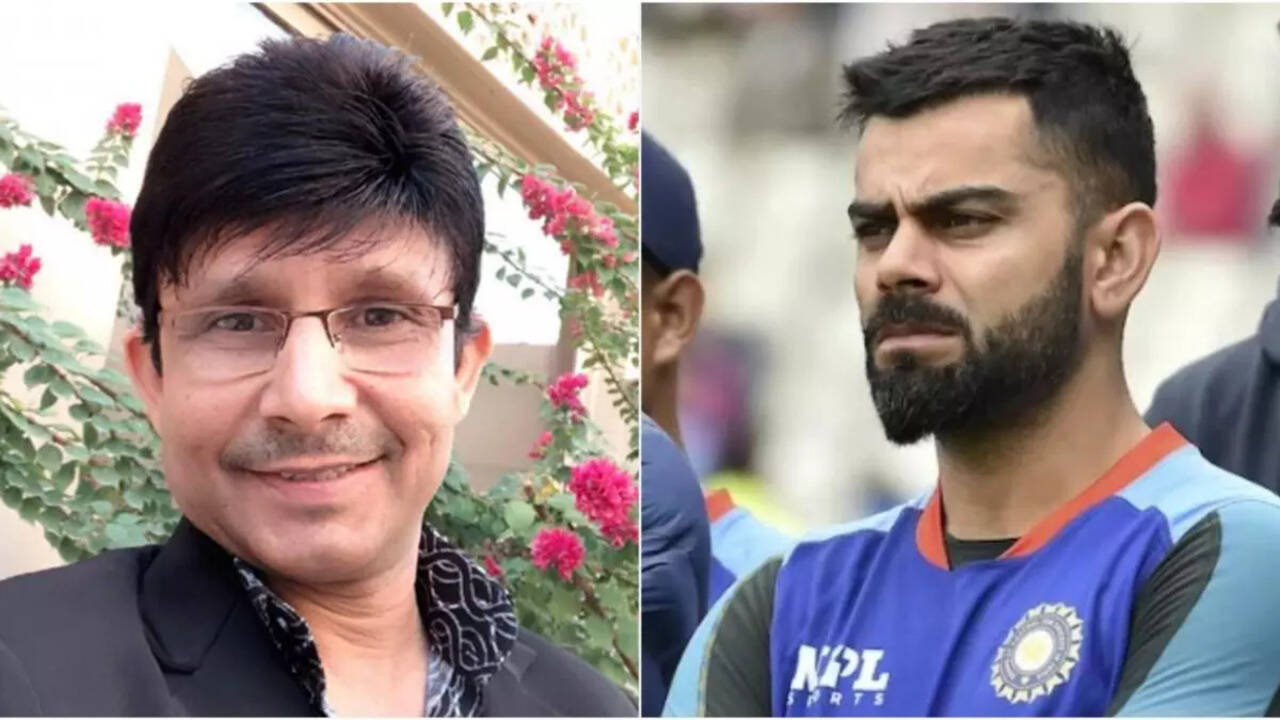 Kamaal Rashid Khan aka KRK also referred to as one of the most unwanted actors of India, is often seen as a meme by the audience. The man is infamous for his nasty comments on influential people and horrid film reviews. Yesterday, India faced a devastating loss in the World Cup finals against their long-time cricketing rivals, Australia. While the country was busy consoling the players and keeping their hopes up, KRK had other plans. However, the online community was not about to let him off the hook that easy for his unwanted commentary.
KRK asks
Virat Kohli

to retire after World Cup 2023 loss
On November 20, KRK took to his X (formerly Twitter) handle to express his opinion on India's world cup loss and Virat Kohli. He wrote, "I am a flop actor, so I accept that I am flop, lukkha and chutiya Actor. Therefore I can't be a main lead hero in any other film. So if #ViratKholi can't win the World Cup, then he should retire and accept that he is not a legend, but he is a Lukkha player!"
Netizens react to KRK's statement
While we don't know how to react to this statement from the self-proclaimed film critic, the netizens sure were quick to give him a piece of their minds. One user decided to set the facts straight with KRK and replied, "abbey chomu, Virat Kohli already won the World Cup back in 2011."
While another wrote, "I may be disagree what he said about Kohli But one thing clear what he admit about himself," indicating that KRK's comment about himself were to the point.
Another user decided to body shame the self-centered Trade Analyst, calling him "4 feet 10 Inch ke aadmi kitna bolta h tu."
About KRK
KRK is a tanked actor who has appeared in films Deshdrohi and Ek Villain and a few more. He shot to fame after his participation in the third season of the popular television show Bigg Boss, where he was among the earliest participants to be evicted.
End of Article