Sudha Murty Reviews Nana Patekar Starrer The Vaccine War: It Clearly Shows The Effort
Sudha Murty attended a special screening of Vivek Agnihotri's much-talked-about upcoming directorial The Vaccine War. Post the screening, she heaped praise on the movie starring Nana Patekar in the lead.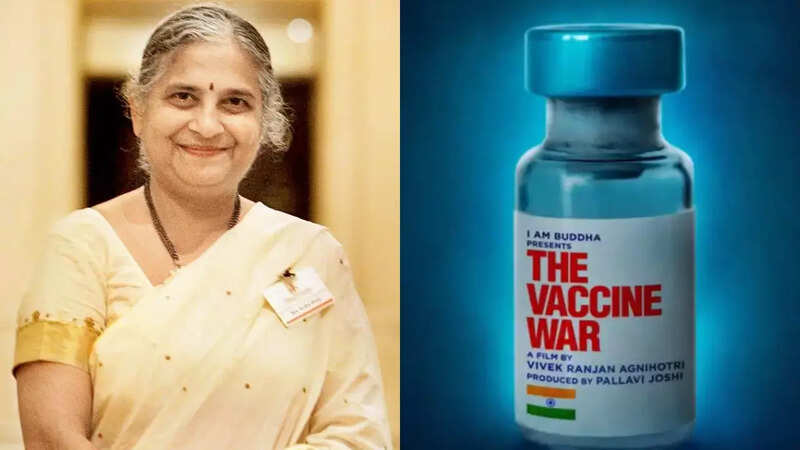 Sudha Murty Reviews Nana Patekar Starrer The Vaccine War
The Vaccine War
, starring
Nana Patekar
, Anupam Kher, Sapthami Gowda, and Pallavi Joshi in lead roles, is gradually generating buzz among the moviegoers. As the
Vivek Agnihotri
directorial gears up for release, author and philanthropist
Sudha Murty
attended a special screening of the movie.
Sudha Murty shares her review of The Vaccine War
Praising the movie which revolves around India's efforts to develop a vaccine to fight the dreaded Covid-19, Sudha said that it showcases the efforts put in by the scientists in the service of their country. "I understand the role of a woman because she is a mother, she is a wife, and she is also a career person. It is very hard to balance your family and your work," she was quoted as saying by The Indian Express.
"Common man won't understand what is Covaxin and what is… but this movie clearly shows the effort. It is not just work, it is selfless work that all these scientists did. They spent maximum time in this period so that we all can live in a democratic India, happily and healthily. That's a very important message," she had added.
Sudha said that The Vaccine War teaches us that the actual wealth is our confidence. "Please unleash your potential, all Indians. Be hardworking, be ethical and be proud that you are Indian," Sudha concluded.
Meanwhile, talking about The Vaccine War, it is set to release in 10 languages including Hindi, English, Telugu, Tamil, Malayalam, Kannada, Bhojpuri, Punjabi, Gujarati, Marathi, and Bengali on September 28.
End of Article