Bigg Boss 17: Navid Sole's First INTERVIEW After Elimination; Says 'I Want Abhishek Kumar To Be Mine'
In an exclusive interview with Zoom/Telly Talk India, Bigg Boss 17's eliminated contestant Navid Sole confessed that he has fallen in love with Abhishek Kumar. Read full story to know more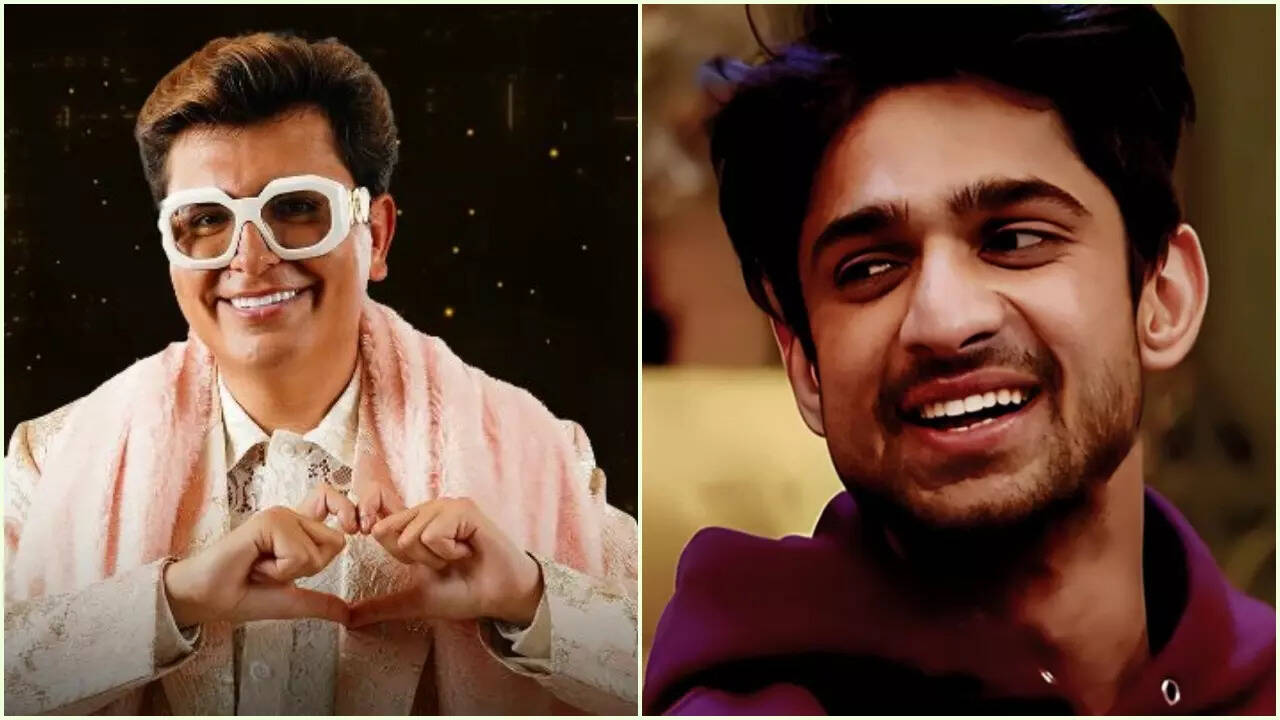 Bigg Boss 17: Navid Sole's First INTERVIEW After Elimination; Says 'I Want Abhishek Kumar To Be Mine'. (Credit: Instagram)
Bigg Boss 17's latest episode turned out to be the most emotional one for all the viewers. We had reported last night about the expected elimination of Navid Sole from the Bigg Boss 17 house. And guess what? The nightmare for the influencer has come true. The Dum members voted out the UK-based pharmacist from the Salman Khan show on the basis of his lack of contribution to the game. After the elimination, Navid Sole had an exclusive interaction with Zoom/Telly Talk India, where he confessed that he has fallen in love with Abhishek Kumar.
Navid Sole fell in 'LOVE' with Abhishek Kumar
When asked about his mid-week elimination, Navid Sole said, "I was very shocked. I have got a lot more to do in the house. Everything that is happening in the house, needs a clarity. For that you should have to be in the house." Navid also revealed that he took advice from Bigg Boss 16's Abdu Rozik and Bigg Boss OTT 2 fame Jad Hadid before entering the madhouse. He called them his good friends.
Navid Sole also opened up about his bond with the housemates. Notably, he revealed that he has fallen in love with Abhishek Kumar. For the unversed, Abhishek got really emotional while bidding adieu to Navid. He even proposed to him in the house.
The Bigg Boss 17's latest eliminated contestant said, "My bonding with Abhishek Kumar is really good and I want to meet him outside the house. I want clarity on mine and his relationship. I want Abhishek to be mine. I really like this guy. He is very honest."
While speaking about Vicky Jain and Ankita Lokhande's relationship, Navid Sole revealed that the businessman has not been giving much attention to his wife. According to him, Vicky focuses more on the game than Ankita. Apart from that, Navid also said that he had only 5 days to prepare for the game.
Navid Sole on love triangle in the house
Navid Sole also called the love triangle between Isha Malviya, Abhishek Kumar and Samarth Jurel 'boring'. He also criticised Samarth and Isha for getting intimate in the house as the show is being watched by families.
He also complained about Munawar Faruqui for teaching him wrong translations of certain Hindi words that he used while speaking about Diwali. It looks like Navid Sole is quite disappointed with his elimination from the show.
Story By: Shivam Pandey
End of Article