Griselda Teaser: Sofia Vergara Becomes 'The Godmother' For New Netflix Crime Drama
Sofia Vergara transforms herself into Colombian crime boss Griselda Blanco for the upcoming series Griselda. The Neflix drama will be premiered on January 24, 2024.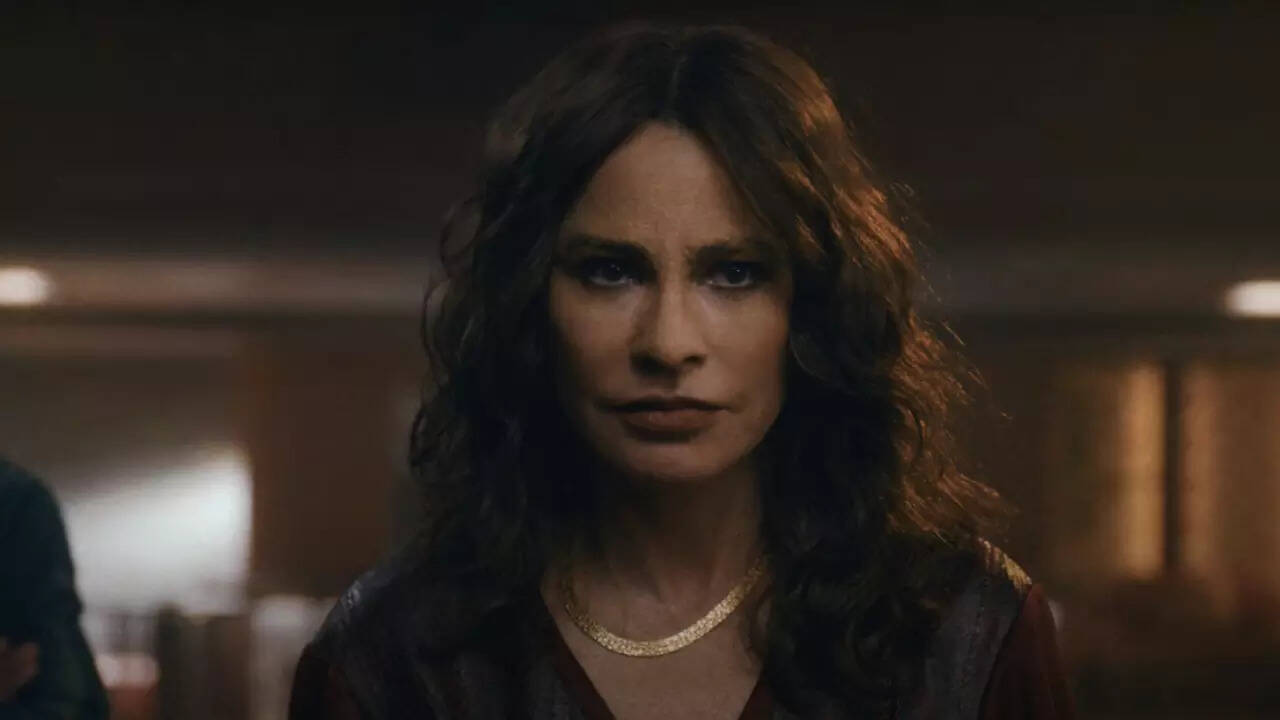 Griselda Teaser: Sofia Vergara Becomes 'The Godmother' For Netflix Drama (Image credit: YouTube)
Sofia Vergara becomes the top boss and 'godmother' Griseld Blanco in the upcoming Netflix crime drama series
Griselda
. The series is set to premiere on Netflix on January 24, 2024, and the teaser for the new show
Griselda
was released on Thursday, September 21, 2023.
Sofia Vergara Becomes Griselda
In Griselda, she plays the title character, a female drug lord operating in a male-dominated world. In the new teaser, Sofia can be heard negotiating with a room full of men, as she discusses doing business with them. However, the assembled clients do not seem impressed with Griselda so far.

One character asks, "Who is the one in charge?' The teaser then reveals Sofia Vergara as Griselda staring down at them. She been completely transformed to match the look of the Columbian crime boss who ruled the Miami drug scenes during the 1970s to 1980s.
Sofia Vergara's Griselda to premiere in January 2024
Along with the teaser, Netflix also revealed that the show will be premiered online on January 24, 2024.
Griselda
has been produced and created by the same makers as
Narcos
,
another crime drama set in the world of drug trafficking
. Griselda was created by Eric Newman, Ingrid Escajeda, Carlo Bernard and Doug Miro. The series also features some actors who were also in the previous show; it stars Alberto Guerra, Vanessa Ferlito, Alberto Ammann and many others.
Sofia Vergara's acting comeback
After her show
Modern Family
ended in September 2020,
Sofia Vergara has not taken on many acting assignments
. This is her big acting comeback. Since 2020, Sofia has been a judge on the US reality show,
America's Got Talent
. With
Griselda
, Sofia showcases her more dramatic side with this dynamic role. Sofia looks quite convincing and tough as she plays the late Griselda Blanco, who was also known as 'The Godmother' of the underworld. Sofia Vergara also serves as executive producer on the project which has been in development for several years now.
End of Article