Amazing Benefits Of Evening Walks You Did Not Know Earlier
Evening or after-dinner walks have a lot of extra benefits for your health beyond the long list of perks you can already expect from crushing walking workouts every day. Apart from keeping your physical health boosted, the p.m. walks keep you fit mentally. Read on to know how.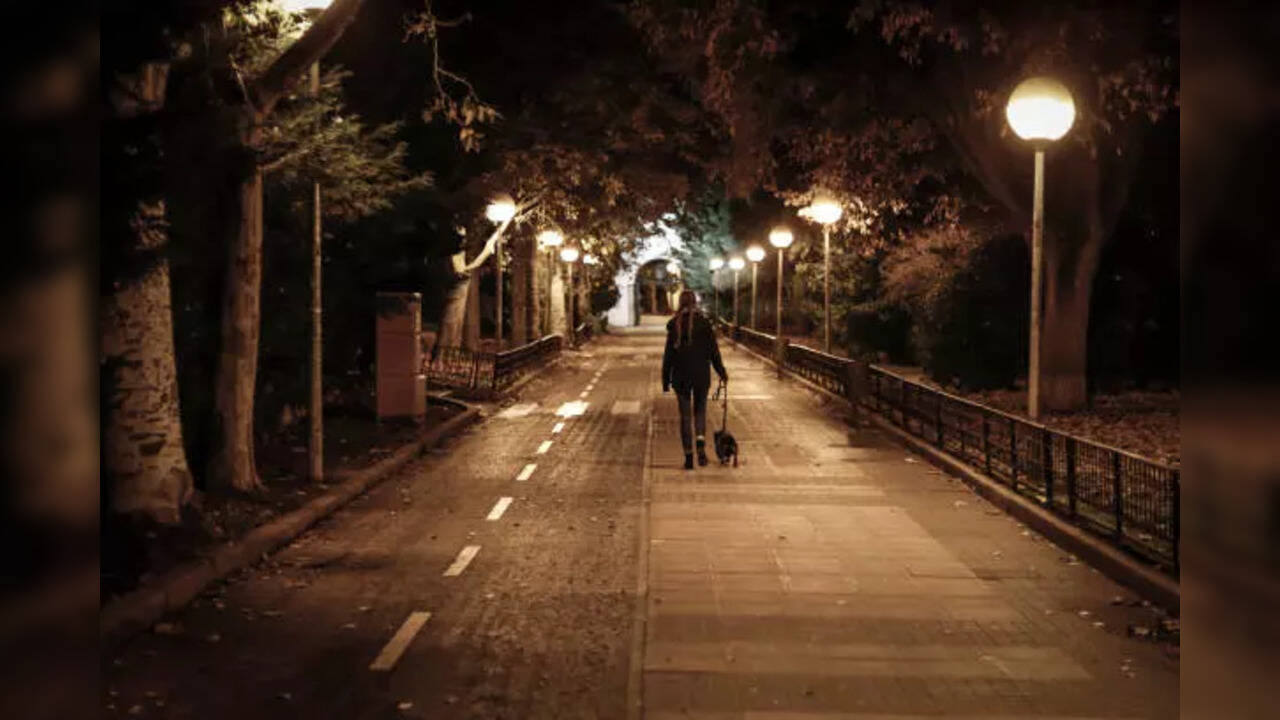 Walking is one of the best ways to get a total workout done which involves cardio as well as toning up the body and increasing your energy levels
New Delhi: Everyone talks about the benefits of walking early in the morning, which helps increase cardiovascular and pulmonary fitness, along with reducing cholesterol levels, boosting joint health, and even aiding weight loss. While morning walks are extremely beneficial, the evening routine is not much talked about.
According to experts, the modern-day lifestyle forces people to mostly sit and work in offices for hours on end with no physical activity in their routine. This results in various kinds of physical and mental health problems.
So, what better way to deal with these issues than a good brisk walk in the evening after work?
Benefits of an evening walk
Is a complete workout
Walking is one of the best ways to get a total workout done which involves cardio as well as toning up the body and increasing your energy levels.
Despite being tired after a full day of work, evening walks for just 30 minutes energize the body and help clear up the mind as well.
Relaxes
A long day can end with lots of relaxation after a brisk evening walk session. According to experts, walking in the evening allows you to work your muscles that you do not use much during the day, which helps relax your body and mind while reducing stress and anxiety.
Helps regulate sleep
Stress and anxiety cause a lot of sleeping issues in youngsters, so, long walks in the evening help your body get the amount of rest it needs to rejuvenate. An evening walk provides relaxation and better and uninterrupted sleep
Helps ease off back pain
Sitting the whole day in the office in front of the computer can disturb your posture, leading to back issues. Experts say many youngsters today face chronic back pain so, walking in the evenings can help you release the tension and stiffness in the lower back.
Increases muscular strength
Brisk evening walks can help you strengthen your muscles.
Walking, experts say, can give your muscles the exercise required to make them stronger and provide improved flexibility.
Elevates mental health
A relaxed after a long day of brisk walking certainly helps you get rid of stress and depressive mood. According to experts, walking helps calm your mind and get rid of all the negativity of the day.
Regulates digestion
Walking after dinner eases of digestion issues and helps you feel good the next day. According to doctors, walking in the p.m. can also help your body break down the food easily, without causing any gastric troubles.
Helps in diabetes management
Studies say evening or night walking helps keep your blood sugar levels balanced. According to doctors, people who took short, even 20-minute walks after meals saw even better blood glucose improvements than people who took a single 45-minute walk in the morning.
It happens as insulin secretion in response to a meal tends to wane later in the day and since walking uses up glucose for energy, it helps it stay low.
Disclaimer: Tips and suggestions mentioned in the article are for general information purposes only and should not be construed as professional medical advice. Always consult your doctor or a dietician before starting any fitness programme or making any changes to your diet.
End of Article