From Gut Health To Weight Loss, Check Here The Benefits Of Adding Curd Rice To Your Diet
Curd rice, a staple in many households, offers numerous health benefits. Rich in probiotics, it aids digestion and alleviates issues like indigestion. The calcium from yogurt strengthens bones, and its cooling effect makes it ideal for hot weather. With high protein and fibre, it supports weight management. The dish's versatility makes it a wholesome addition for overall well-being.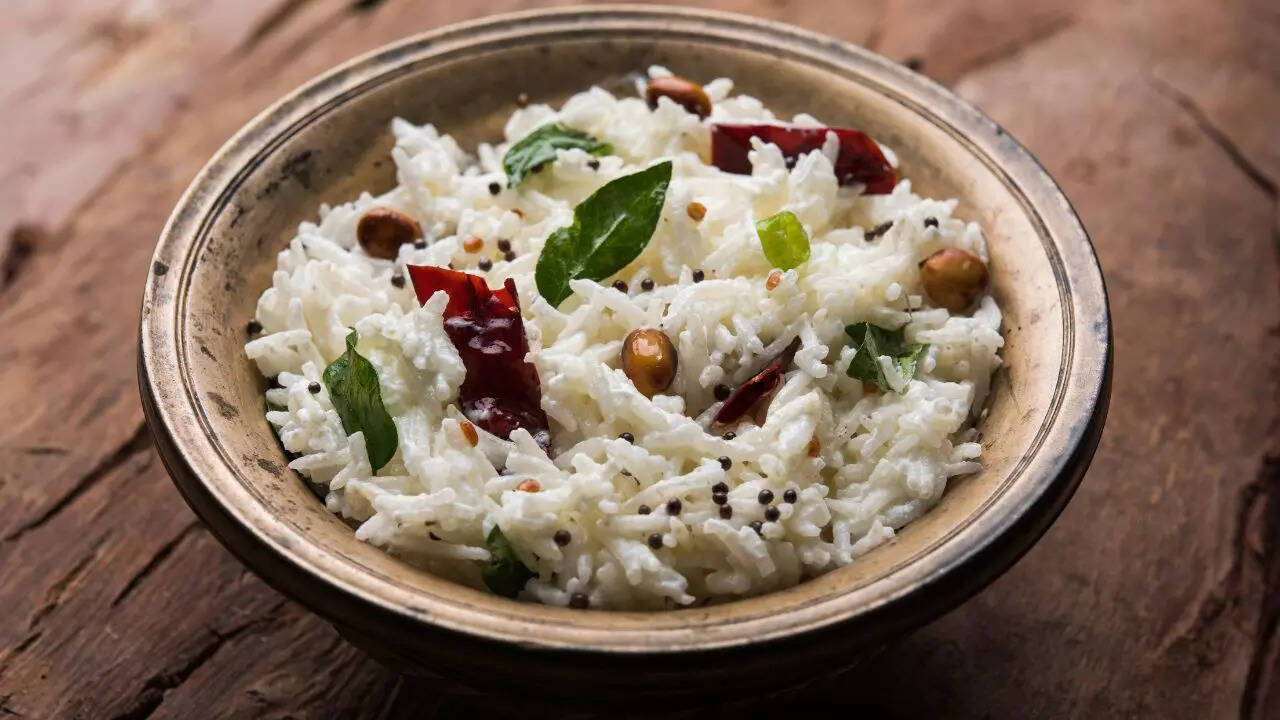 The Benefits Of Adding Curd Rice To Your Diet
Curd rice is known to be a staple for households across the country. This simple yet popular South Asian dish has several health benefits. The goodness of rice and the nutritional benefits of yoghurt makes it one of the best. While some people enjoy this dish, a lot of others still contemplate adding curd rice to their diet.
Here, take a look at the health benefits of curd rice.
Probiotics for Digestion
Curd rice owes much of its digestive magic to the presence of probiotics in yoghurt. Probiotics are live, beneficial bacteria that promote a healthy gut microbiome. These microorganisms play a crucial role in digestion, aiding nutrient absorption and contributing to overall digestive well-being. Regular consumption of curd rice can help alleviate common digestive issues such as indigestion and bloating, keeping the gut healthy.
Calcium for Bones
Yoghurt, a key ingredient in curd rice, is a rich source of calcium, a mineral that helps in maintaining strong bones and teeth. The combination of rice and yoghurt makes curd rice an excellent dietary choice to ensure an adequate calcium intake.
Cooling Effect
In many regions of the country, it is considered a go-to option, particularly during hot weather due to its cooling properties. The combination of yoghurt and rice is believed to have a soothing effect on the body, making curd rice a comforting and refreshing choice during extreme summers.
Weight Management
For those on a weight loss journey, curd rice can be a valuable addition. The protein and fibre content in the dish contributes to a feeling of fullness, potentially curbing the urge to indulge in snacking and binge-eating. The satiating nature of curd rice makes it a great option.
Along with improving digestion the probiotics in curd rice make the gut healthier. A balanced and diverse gut microbiome has been linked to various health benefits, including immune system support and improved mental well-being.
High Protein
Rice, a carbohydrate-rich component of curd rice, provides the body with a steady source of energy. Meanwhile, the addition of yoghurt enhances the protein content, making the dish a well-rounded source of nutrients. Protein is important for tissue repair, muscle development and several other bodily functions.
Versatility
One can temper the dish with spices, herbs and vegetables of their choice. This makes the dish all the more nutritious.
The benefits of consuming curd rice extend far beyond its delightful taste. From digestive support and the goodness of calcium to its role in weight management and overall well-being, curd rice is one of the best traditional dishes you can add to your diet.
Disclaimer: Tips and suggestions mentioned in the article are for general information purposes only and should not be construed as professional medical advice. Always consult your doctor or a dietician before starting any fitness programme or making any changes to your diet.
End of Article