Immunity-Booster And Reduced Bloating: How This Popular Beverage Benefits Your Health
Wellness shots, like ginger shots have gained popularity for immune-boosting and digestion benefits. Ginger's enzymes ease bloating, constipation and nausea. Research links ginger to improved metabolism, aiding weight loss. Its antibacterial properties and vitamin C content enhance overall health, acting as a natural appetite suppressant and regulating blood sugar levels for weight management.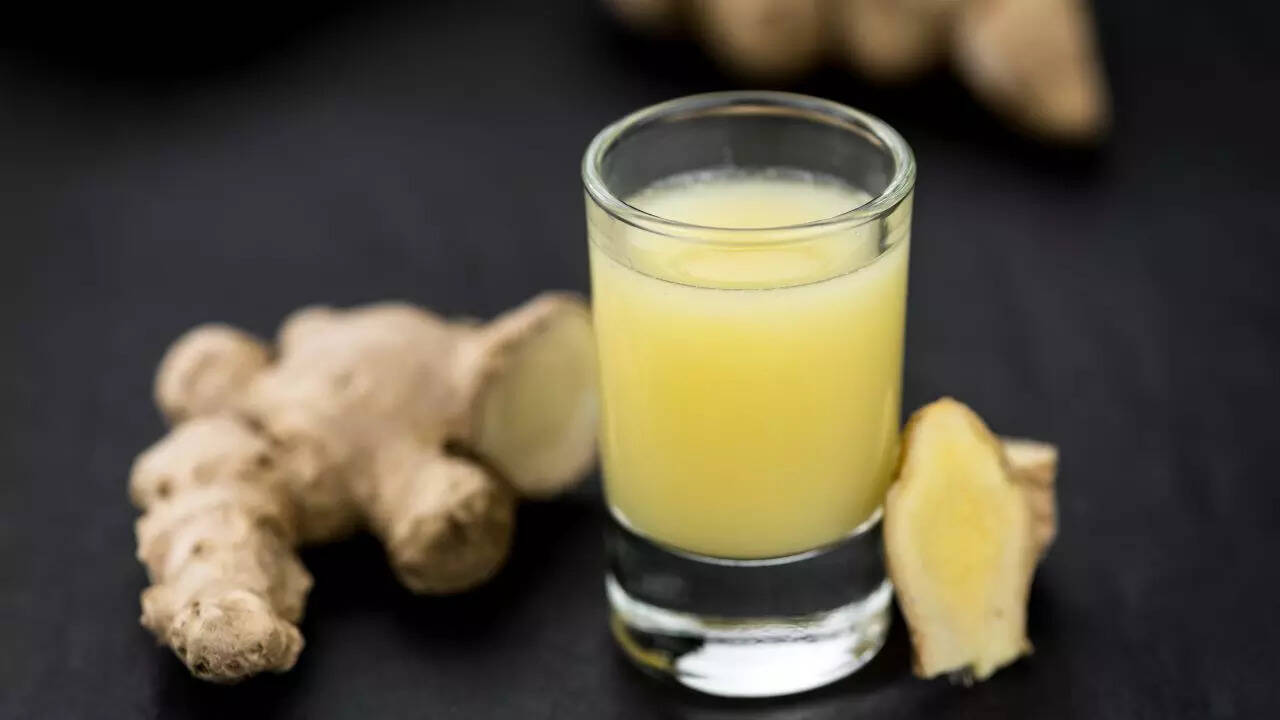 Know How Ginger Shots Benefits Your Health
With temperatures dipping across the country, a lot of people have been suffering from cough and cold. While this might be seasonal, this could affect the immune system adversely. Therefore, it is important that you take necessary precautions. Along with that, people also tend to overeat during this season due to the dipping temperatures. This eventually leads to bloating.
A popular beverage can help to boost your immune system and reduce bloating. Wellness shots have taken over and are known to be extremely helpful. This is because they are nutrient-dense and have the ability to boost immunity, combat inflammation and contribute to overall wellness. One of them being ginger shots.
Ginger shots have become extremely popular because of their immunity-boosting powers and ability to resolve digestive issues. If you're struggling with an upset stomach, these shots can be of help as they can improve your digestion.
Registered dietitian Candace O'Neill, RD, LDN, told Cleveland Clinic, "There are certain enzymes in ginger that can help with bloating, help ease constipation and help with nausea.
"If you're dealing with IBS symptoms, this may help to reduce some of your symptoms."
A research published by the New York Academy of Sciences showed how ginger can also help improve your metabolism and aid in weight loss. The active compounds present in ginger such as gingerol and shogaol can boost your metabolism which helps in burning calories. This can eventually help with fat-burning and weight loss.
Ginger has also antibacterial and antiviral properties which helps to maintain overall health. It also has small amounts of vitamin C which is known to be an immunity-booster. Therefore, a lot of ginger shots have lemon juice and orange juice in them. All of these help to improve the vitamin and mineral content in it which eventually also helps to boost the immune system and improve overall well-being.
Ginger is also known to be a natural appetite suppressant and the consumption of ginger has been associated with a reduction in feelings of hunger and cravings. This can stop you from binge eating and overeating, thereby, preventing bloating and weight gain.
Not just that, ginger is also known to regulate blood sugar levels which is known to play a major role in weight management.
Disclaimer: Tips and suggestions mentioned in the article are for general information purposes only and should not be construed as professional medical advice. Always consult your doctor or a dietician before starting any fitness programme or making any changes to your diet.
End of Article