Liver Doc Warns Against Use Of Ayurvedic Health Supplements; Calls Them Dangerous
Ayurvedic supplements carry risks, warns TheLiverDoc on X (formerly Twitter). Complex herbal health supplements increase the likelihood of liver damage. Sharing a case study, he said, a patient suffered severe itching, dark urine, and jaundice after three days of taking a supplement containing aloe vera, ashwagandha and turmeric along with other fruits and herbs. Despite discontinuation, the liver injury progressed to chronic disease, requiring lifelong treatment.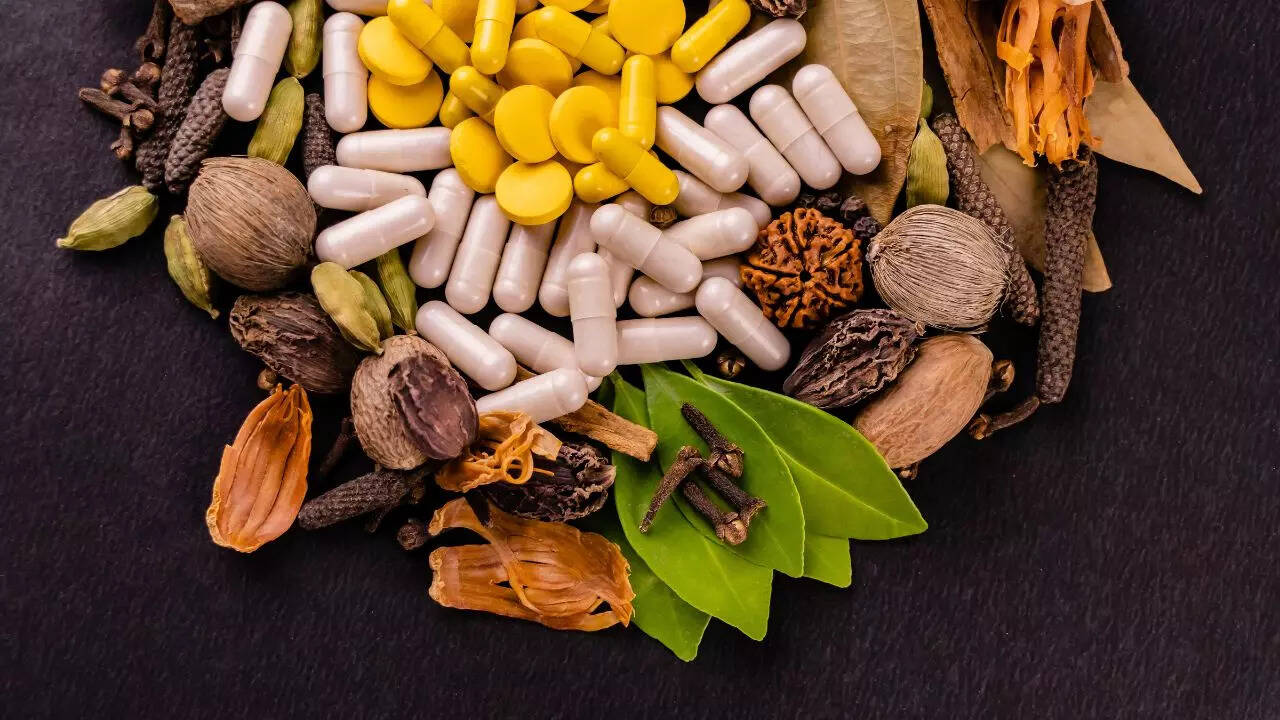 Liver Doc Warns Against Use Of Ayurvedic Health Supplements
Ayurvedic medications are known to have their own side effects. In a recent post on X (formerly Twitter), TheLiverDoc warned against the use of ayurvedic supplements. In the post, he said, "The presence of multiple herbal components means the chances of liver injury or other organ damage is very high. The more complex the supplement is, the more dangerous it is."
Speaking of a case, TheLiverDoc said, "I have never seen a more devastating product that has harmed a person."
"The patient drank this for 3 days (~ 30ml three times daily) and developed severe itching of palms and feet along with dark urine and yellowness of eyes (jaundice).
"The very short use and associated severe liver injury is seen with most liver toxic herbs. This is called idiosyncratic injury where adverse events happen even with a single dose and is not duration dependent. Thus dose and duration does not matter in idiosyncratic liver injury. In dose-dependent liver injury, dose and duration matters and is seen mostly with some modern medicines.
"His problems did not end there. Even after removing this offending agent and treating aggressively, his liver injury progressed and he has now developed chronic liver disease due to prolonged herb-induced liver injury and is on life long treatment for the same."
The dietary supplement had different ingredients including fruits and herbs. Some of the herbs were aloe vera, ashwagandha and turmeric.
Speaking of aloe vera, he says, "Aloe vera as a dietary supplement is well known to cause liver injury and liver failure. Multiple reports are being published every year on it."
"Ashwagandha is so commonly used as a dietary supplement now (in the absence of solid clinical use), that many reports associated with its toxicity are emerging. We recently published a large series of Ashwagandha liver injury," said TheLiverDoc.
He added, "Interestingly (but sadly), one patient in our series developed chronic liver damage due to Ashwagandha requiring life long treatment. The same happened with this new patient also. Ashwagandha damages the liver cells through presence of bioactive plant compound called withanone, which binds with and destroys the cell DNA.
"Denmark has banned Ashwagandha supplements and other EU countries are contemplating the same."
Lastly, he also speaks of Turmeric as a health supplement. He said, "Turmeric (as a supplement, not in diet) is now the most well-known cause of emerging liver injury in developed countries due to its blind use as a health supplement. Turmeric supplements were given black box warnings in Italy and the Government prohibited its sales as a supplement after large numbers of liver injury and liver failure cases were reported. Australian Government also issued warnings."
Disclaimer: Tips and suggestions mentioned in the article are for general information purposes only and should not be construed as professional medical advice. Always consult your doctor or a dietician before starting any fitness programme or making any changes to your diet.
End of Article