What Happens To Your Body If You Eat Only Fruits For 72 Hours
Fruit is the best way to detox and lose weight. Not only are they loaded with vitamins and minerals but help in the smooth functioning of various organs. But what happens when you just eat fruit for three days? Read on to find out how your body reacts.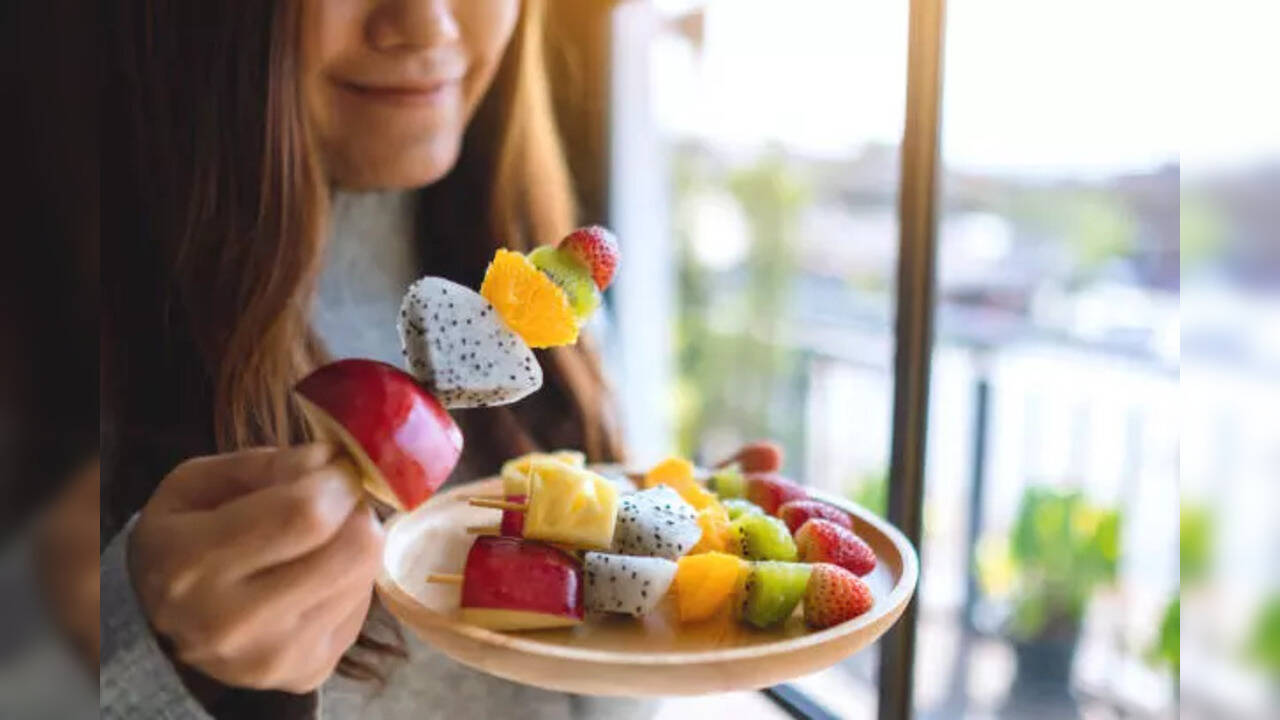 A three-day fruit diet, also known as a fruitarian diet, is a promising way to infuse your body with loads of protein, vitamins, minerals, and antioxidants that boost immunity
New Delhi: Fruits are known for their immense health benefits which include keeping the internal organs regulated, skin rejuvenated and glowing, and a healthy weight loss.
According to experts, fruits not only help in detoxing but also maintain a good amount of hydration in the body, apart from other parameters. But have you ever wondered what limited-duration fasting with just fruits does to your body? What happens when you just eat fruits for 72 hours?
A three-day fruit diet, also known as a fruitarian diet, is a promising way to infuse your body with loads of protein, vitamins, minerals, and antioxidants that boost immunity, regulate digestion, and aid healthy working of cardiovascular, respiratory, and other systems.
Here is a break-up of what happens in the three days of eating just fruits
Day 1
According to experts, 12 hours after munching on your favourite, seasonal fruits, you will experience improved and enhanced digestion, free of constipation and heaviness.
Slowly, your body will also begin to digest and absorb nutrients that are present in the fruits, and the dietary fibres would bloating and alleviate stomach aches.
Day 2
Day two of the fruit diet will help burn fats as fruits are low in calories. The body, according to experts, enters a state of nutritional ketosis using stored fat as a source of energy. However, experts say since fruits contain carbohydrates, They will not induce ketosis with an all-fruit diet in three days. It is not a sustainable process and can cause nutrient deficiencies.
The best way to burn body fat according to nutritionists is to reduce calories and increase physical activity as well.
Day 3
On day three, eating fruits will help you feel super energetic, boosting your immune system which will be stimulated by the vitamins and antioxidants. Detoxification will also give you a digestive break leading to more energy, clearer skin, and an anti-aging effect.
Best fruits for a detox diet
Experts believe the best fruits to include in the fasting period include those rich in fibre and antioxidants like all kinds of berries, apples, oranges, kiwis, and pomegranates.
Even though it is not a dangerous diet to pursue, experts believe that you should add a variety of foods which help reduce your calories, and pair them with physical activity to see those long-term solutions for enhancing overall health.
Risks of eating only fruits
Even though fruits are healthy and nutritious, a diet that only relies on fruits can be deficient in nutrients that include protein, iron, calcium, vitamins B and D, zinc, and omega-3 fatty acids.
The risks of eating only fruits include:
Weight gain
Since most fruits are heavy in natural sugars, eating large portions can put you at risk of gaining weight.
Tooth decay
High amounts of sugar can cause tooth decay. Also, fruits like oranges are high in acid and can erode tooth enamel
Increase cravings
Eating a restricted diet can cause cravings for unhealthy and processed foods
Diabetes
For those with high blood sugar levels, a fruitarian diet can be dangerous because of high natural sugar.
Disclaimer: Tips and suggestions mentioned in the article are for general information purposes only and should not be construed as professional medical advice. Always consult your doctor or a dietician before starting any fitness programme or making any changes to your diet.
End of Article