Caught On CCTV: Woman Kidnapped From Gwalior Petrol Pump Premises By Bike-Borne Men
CCTV footage shows a young woman was allegedly kidnapped by two bike-borne men in broad daylight while bystanders silently watched the struggle put up by her.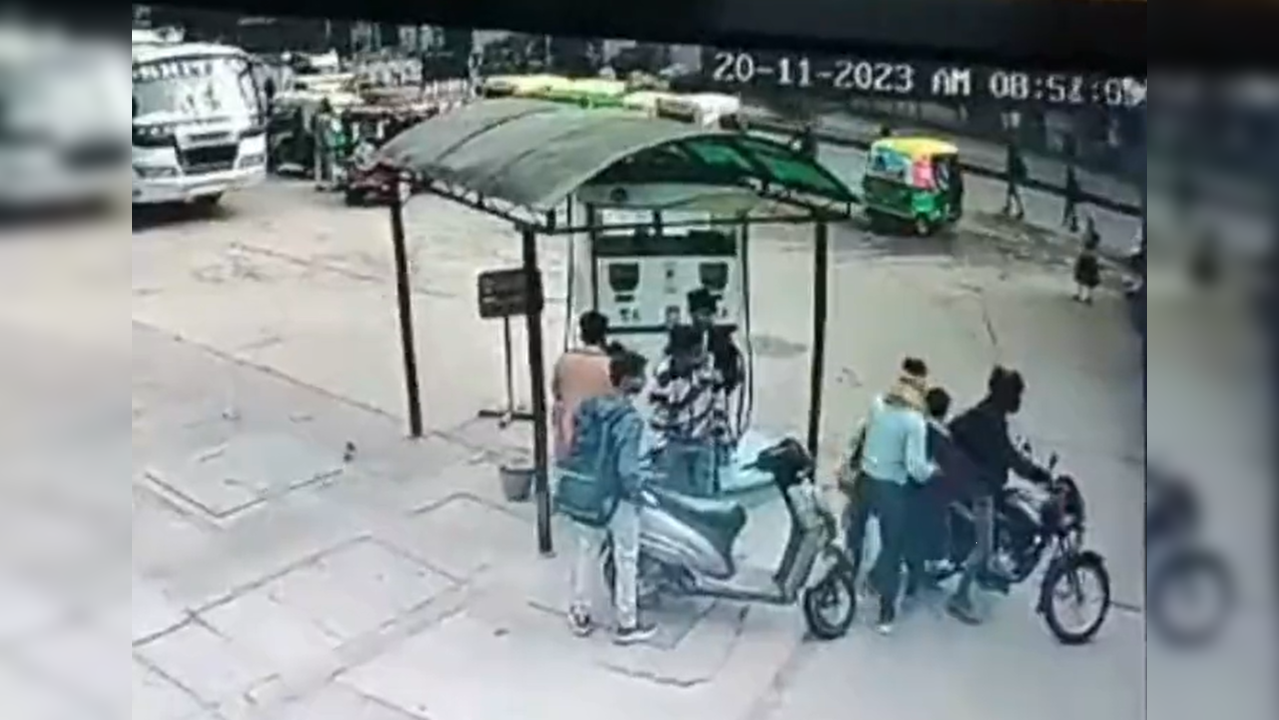 Girl kidnapped from a petrol pump premises in Gwalior. The incident was caught on CCTV camera.
Gwalior: A woman was allegedly abducted by unidentified bike-borne persons at a petrol pump in the Gwalior district of Madhya Pradesh. The incident has been caught on camera. The entire incident was caught on CCTV and the footage showed how the two men forcefully took her on a two-wheeler. While one of them was wearing a helmet, the other one had covered his face with a cloth, the camera installed at the petrol pump showed.
It is learnt that the young woman is a 19-year-old, BA student, and resident of Madhya Pradesh's Bhind district. She hails from (is a native of) Bhind district of Madhya Pradesh and had just returned from Diwali celebration with her family. She is a resident of Barha village of Aswar police station area in Bhind. She was kidnapped minutes after she stepped down from a bus around 8:50 am on Monday.
She was to reach the house of her Tau (father's elder brother) in the Chandravadani Naka area near the bus stop and petrol pump in the Jhansi Road area. She is a BA First year student at a college in Sevda, Gwalior. While waiting for her brother (cousin), suddenly, two men arrived on a motorcycle painted black.
The entire incident was captured on CCTV camera, where it is seen that one of the men wore a black cloth over his face and another wore a helmet. One of them continued to sit on the motorcycle and the other dragged the girl and seated her behind the rider by force. Then the man himself sat behind her.
The identity of the suspected kidnappers is not known. The Jhansi Road Police Station has registered the case and police have launched a hunt for the two men.
End of Article