Crane's-Eye View Reveals Progress of Ayodhya's Majestic Ram Temple Construction | IN PICS
In Ayodhya, the Shri Ram Janmabhoomi Teerth Kshetra is making steady progress in constructing the Ram Temple. Recent snapshots offer a bird's-eye view of the site. The three-story temple is expected to open to the public in January, showcasing a magnificent structure reflecting faith and cultural heritage.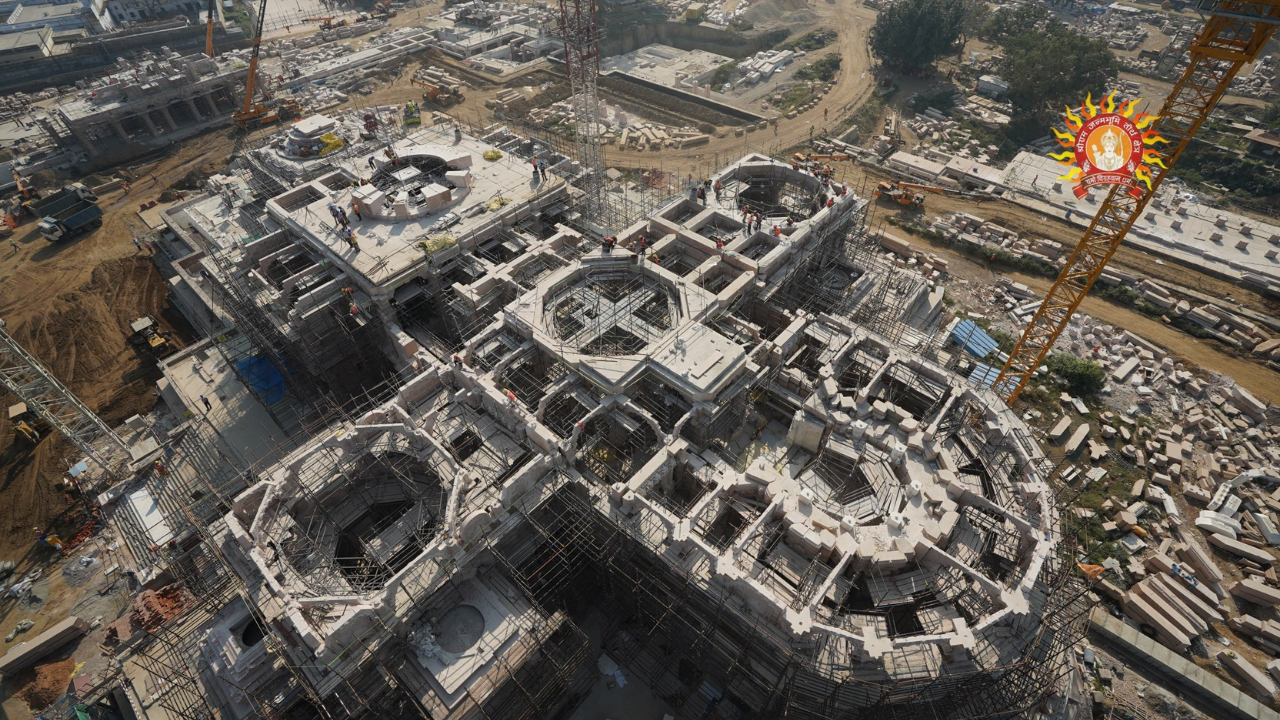 Ram Mandir is expected to be completed by January 2024 to the public.
Ayodhya: In the heart of Ayodhya, where history whispers through ancient stones, the symphony of construction resonates as the majestic Ram Temple takes shape. Shri Ram Janmbhoomi Teerth Kshetra shared the latest snapshots from the Shri Ram Janmabhoomi Mandir construction site, offering a crane view of the unfolding masterpiece on Monday.
Posted on Shri Ram Janmbhoomi Teerth Kshetra's X account, the images unveil the evolving contours of the under-construction Shri Ram Janmabhoomi Mandir, encapsulating the essence of devotion and craftsmanship. The page on X wrote, "Crane view of under construction Shri Ram Janmabhoomi Mandir."
Reports from various media outlets anticipate the grand unveiling of the Ram Temple to the public in January. As the first phase of construction is soon to be completed, the ground floor of the three-story temple will be accessible to worshippers by that time. The ambitious endeavour, spanning 380 feet in length, 250 feet in width, and soaring to a majestic height of 161 feet, is projected to be completed by the year 2025.
Nripendra Mishra, chairman of the Ram Janmabhoomi Teerth Kshetra Trust's construction committee, shared insights into the project's timeline earlier this year. Mishra, who also served as PM Modi's principal secretary, stated that the first phase of the Ram Mandir's construction is set to conclude by December 30 of this year. The temple is being developed in three parts, and after the completion of the initial phase, devotees will be granted access to the shrine.
During the first phase, five "mandaps" on the ground floor, comprising over 160 pillars, will be finalized, along with other ongoing projects. Mishra emphasized that the entire structure will be completed by December 30, 2024, and the installation of the "idol" will take place at that stage.
End of Article