Maharashtra Reservation Row: Dhangars To Observe Statewide Protest Against Shinde Government On Nov 21
In a massive show of strength, Dhangar community will observe a statewide democratic protest outside Collector's office across all districts. The protest will be launched for getting reservation for the community in the state.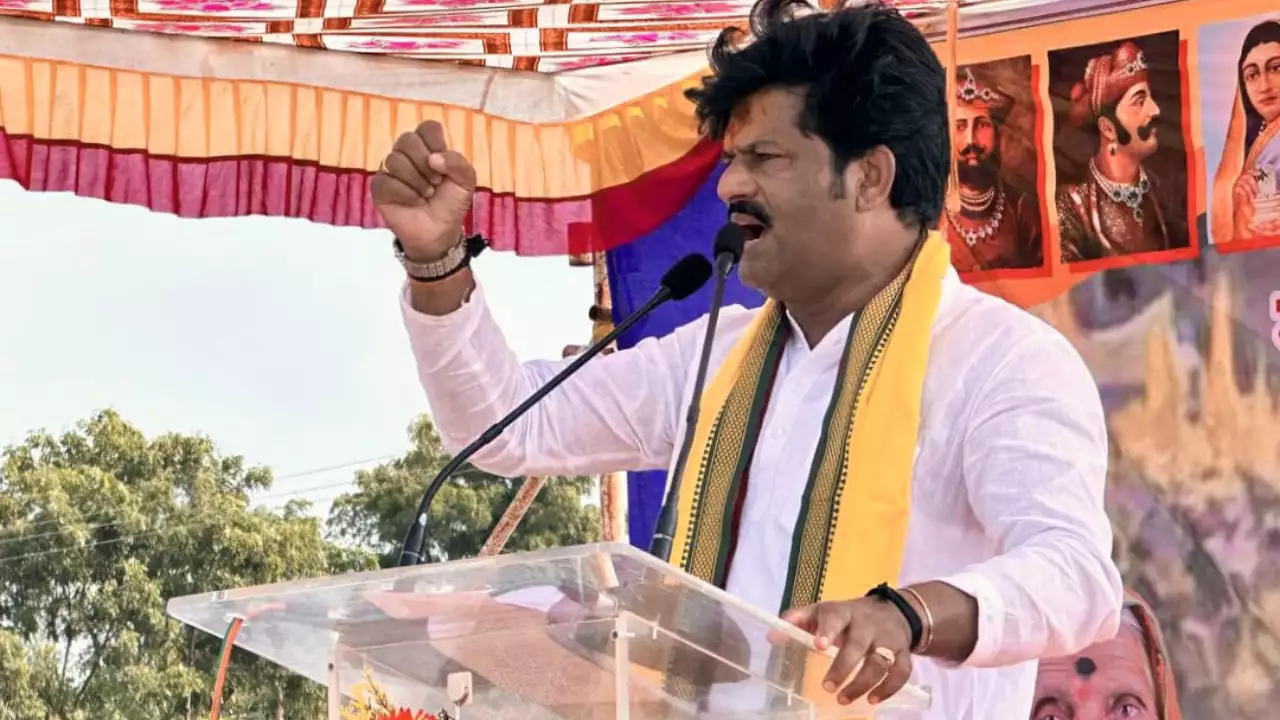 BJP's Gopichand Padalkar To Launch Statewide Protest November 21 For Dhangar Reservation
Mumbai: Unhappy with the State Government approach towards Dhangar reservation, a massive show of strength is being planned by the community tomorrow. A statewide democratic protest outside Collector's office across all districts is planned where members of the community will submit memorandum reminding the Government that nothing has been done for their demand of reservation, to be included in Scheduled Tribes (ST) category. Moreover, Dhangars had threatened the State Government of intensifying their protest as it had sought 50days to work on the demand of reservation, but the deadline ended last week without Government taking any concrete steps.
The Triple Engine Government of Maharashtra is facing a huge challenge of giving reservation to maratha, dhangar, muslim and other communities, moreover the rising insecurity and discontent in OBC community has put Government into tremendous pressure, fearing disturbance in communal harmony. OBC community alleges that Kunbi caste certificates are being issued to marathas outside Maratahwada region. In this entire mess now issue of Dhangar reservation has become the hot topic, where Gopichand Padalkar, MLC and BJP's Dhangar face is protesting against his own Government in the state. Last week as the deadline ended, Padalkar warned the Government of intensifying Dhangar protest for reservation as it seems not serious towards the demand of Dhangar community.
Posting a video message on 'X', Gopichand Padalkar appealed to members of the Dhangar community to join tomorrow's peaceful protest to remind the State Government of their pending demand of reservation. Padalkar has requested all the community members from all districts to hold peaceful protest at the collector's office or tehsil office and submit the memorandum of 'Dhangar' reservation to collector or officials at tehsil office to remind the State Government of pending demand of reservation.
In his video message to community members Padalkar has asked them to gather in large numbers to show the strength of the community. He further said, "On Tuesday (tomorrow) members of our community will be holding silent protest at Collector's office or at tehsil office for the issue of Dhangar reservation. We will submit our demand of immediate implementation of reservation for the Dhangar community, we will be doing our protest in democratic way."
Padalkar who is leading the protest for his community has alleged that Government is not taking the issue of Dhangar reservation seriously which has been proven as the 50 days deadline sought by Government to work on Dhangar reservation ended last week. He is of the opinion that the time has come now to remind the Government and a memorandum in thus regards will be submitted at Collector's office across all districts. Padalkar will be part of democratic protest in Mumbai and will hand over the memorandum to Mumbai Collector in the presence of the members from Dhangar community.
End of Article