Rahul Gandhi Makes BOLD Prediction For Telangana, Chhattisgarh, MP, Rajasthan Polls
?Telangana, Rajasthan, Chhattisgarh, Madhya Pradesh and Mizoram will go to polls later this year. The Congress is in power in Rajasthan and Chhattisgarh. The Bharatiya Janata Party (BJP) is in power in Madhya Pradesh and in alliance with the ruling party in Mizoram. In Telangana, power rests with K Chandrasekhar Rao's Bharat Rashtra Samithi (BRS)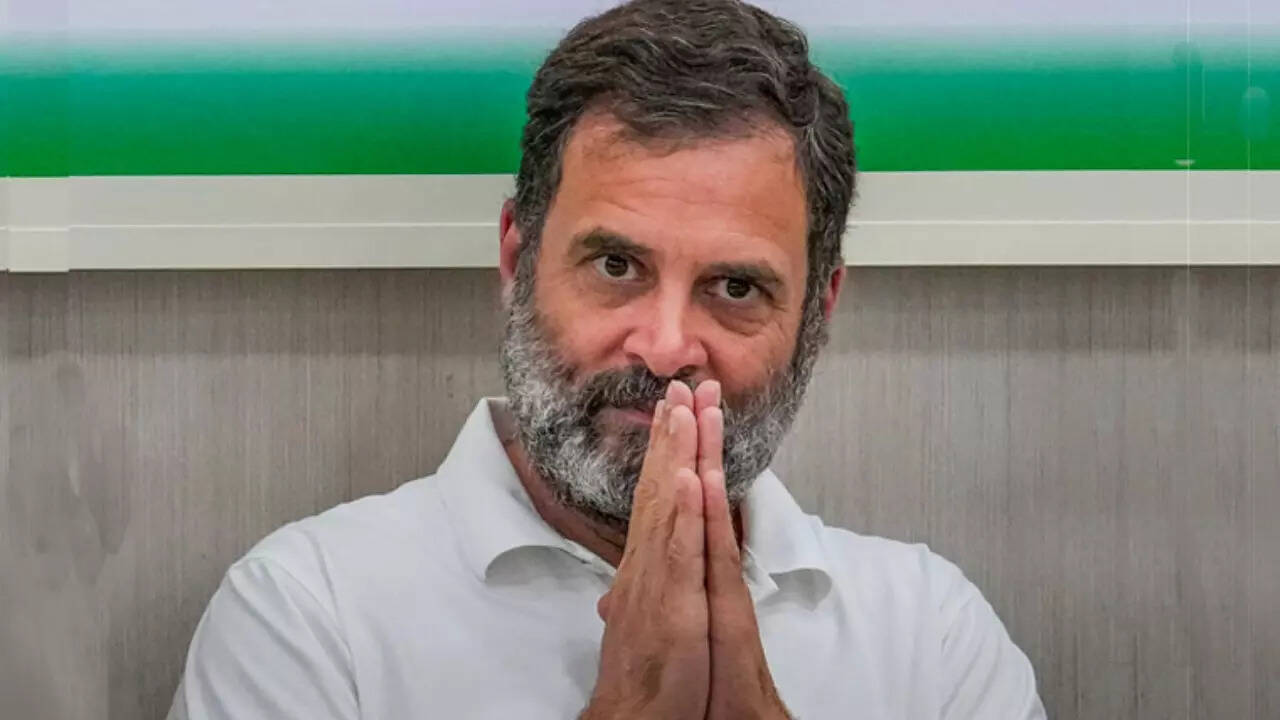 Congress leader Rahul Gandhi made predictions for the upcoming Assembly elections
Photo : PTI
New Delhi

:
The Congress is in power in two out of the five states going to elections later this year, in polls which are being called the bellwether of the 2024 Lok Sabha elections. Ahead of the polls, Rahul Gandhi has made a series of predictions on how his party will do. Gandhi also noted a very serious lesson he had learnt from the results of the Karnataka Assembly elections and said the party seeks to use the same model in future.
What is Congress Party's Karnataka formula?
In a video posted by the Congress party, Rahul Gandhi is seen saying he has learnt an important lesson in Karnataka. According to Gandhi, what helped the Congress win in Karnataka was that the party did not let the BJP run the narrative.

"And so what we did in Karnataka, we fought the election in a way where the BJP could not define the narrative," Rahul Gandhi said.
Rahul Gandhi's prediction for upcoming Assembly polls
Talking about how he thinks the Assembly poll results will turn out, Rahul Gandhi said, "Right now, we are probably winning Telangana, we are certainly winning Madhya Pradesh, Chhattisgarh, we are very close in Rajasthan, and we think we will be able to win. That's what BJP is also saying internally," Gandhi can he heard saying in a video posted on X.
5 states go to polls later this year
Telangana, Rajasthan, Chhattisgarh, Madhya Pradesh and Mizoram will go to polls later this year. The Congress is in power in Rajasthan and Chhattisgarh. The Bharatiya Janata Party (BJP) is in power in Madhya Pradesh and in alliance with the ruling party in Mizoram. In Telangana, power rests with K Chandrasekhar Rao's Bharat Rashtra Samithi (BRS), formerly known as Telangana Rashtra Samthi (TRS).

The elections to the five states will be the last batch of Assembly polls before the 2024 Lok Sabha polls.
End of Article