46 Injured After Bus Hits Mountain Near Gujarat's Ambaji
"35 people were injured after a bus returning from Ambaji hit a mountain. The injured were admitted to a hospital for treatment," a police official said.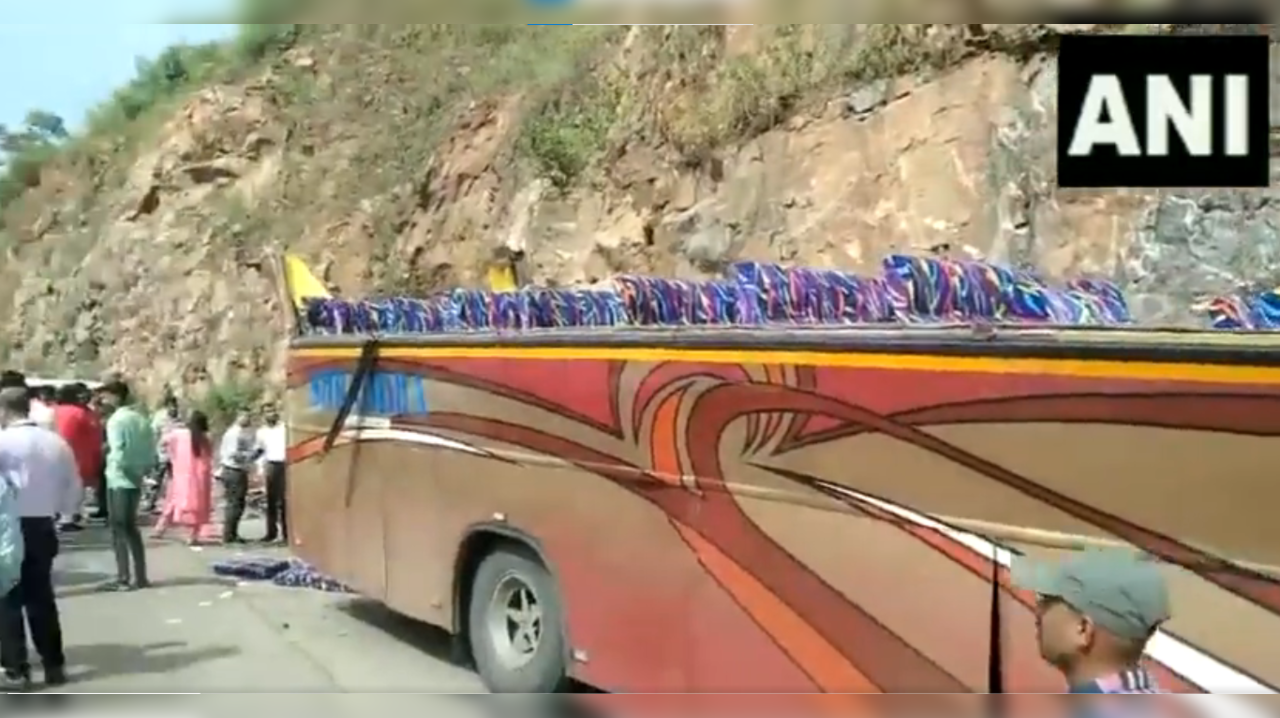 35 Injured After Bus Hits Mountain In Gujarat's Banaskantha (Photo credit: X/ ANI)
Ahmedabad: In a shocking incident, a private luxury bus returning from the temple town of Ambaji to Anand district hit a mountain near Chikhla village in Gujarat. The incident occurred when the vehicle was moving down a slope. All 46 people were injured in the incident. They were soon admitted to a hospital.
Eighteen of the passengers were shifted to a civil hospital in district headquarters Palanpur, while the remaining were being treated at a government hospital at Ambaji town, local police inspector Dhaval Patel said.
"A private luxury bus carrying 46 pilgrims from Kanjari village in Kheda district met with an accident after the driver lost control of the vehicle on a hilly slope. The bus hit a rock flanking the road on the wayside, after which its roof got ripped off," the cop added.
The temple town has witnessed a large influx of devotees on the occasion of Bhadarvi Poonam festival, which is being celebrated from September 23-29. The festival is held every year at Ambaji, and the fair attracts over 15 lakh pilgrims from across Gujarat and outside during this period, with the administration making special arrangements for them.
(With PTI inputs)
End of Article