6 DIY Indian Oils for a Nourishing Scalp Massage
Who doesn't love a great champi session by our mothers or grandmothers at home? Indians have been making hair oils for ages which when applied to the scalp provide a great deal of relaxation while nourishing our hair with the required nutrients. Here are 6 oils one can make to massage their scalp at home.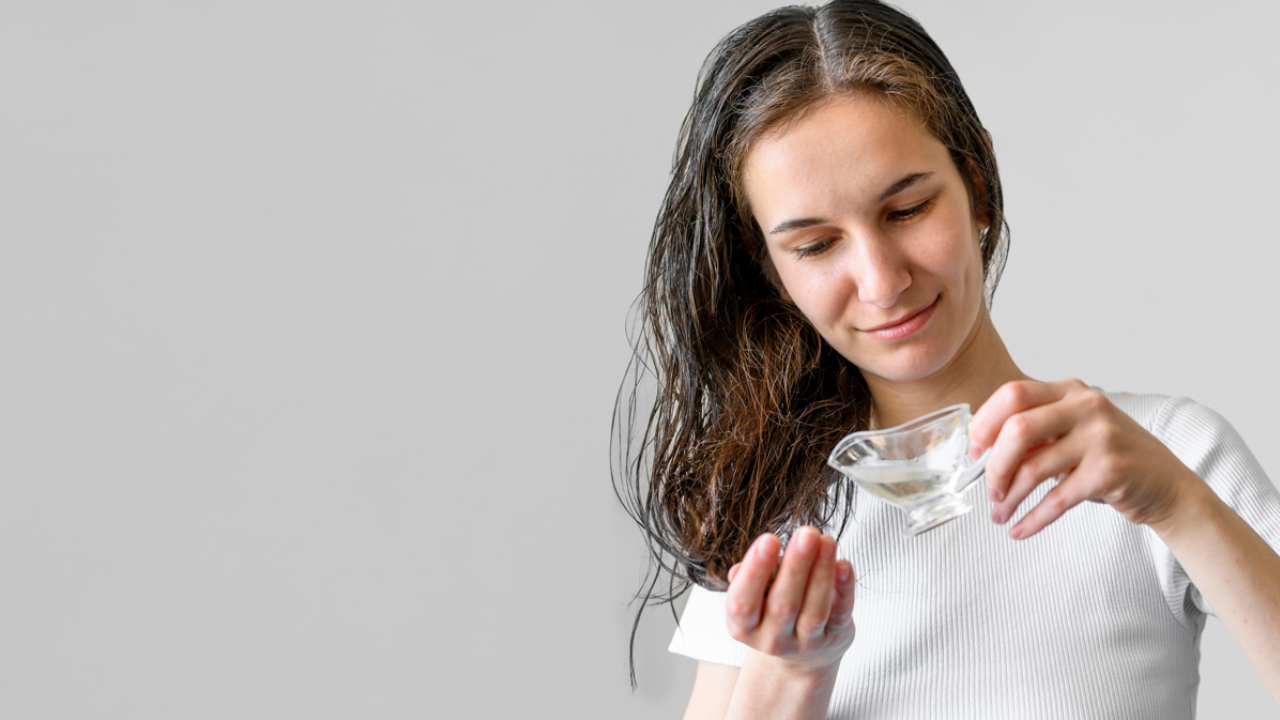 6 DIY Indian Oils For Scalp Massage. Pic Credit: Freepik
A great scalp massage with nutritious oils can do wonders for your hair and general health with this practice being a part of age-old beauty rituals in India for many years. Indian oils are the perfect options for a revitalising scalp massage because they are renowned for their natural goodness and therapeutic capabilities. Use these six home-made Indian oils for a nourished, healthy scalp and gorgeous hair.
1) Coconut Oil
There is a solid reason why coconut oil is a mainstay in Indian homes. It is a great remedy for
dandruff
and scalp infections since it is high in lauric acid, which has antibacterial characteristics. Additionally, coconut oil moisturises the scalp and hair deeply, which encourages hair development and minimises breakage. 2) Castor Oil
Castor oil is an effective hair-growth supplement brimming with necessary minerals and fatty acids that energise hair follicles and increase blood flow to the scalp.
Massage your scalp
with castor oil by combining it with other lighter oils, such as coconut or almond.
3) Sesame Oil
In Ayurveda, sesame oil is frequently used for scalp treatments. It is well known for having cooling qualities, which makes it ideal for relieving an inflamed or scratchy scalp. In addition to nourishing hair roots and enhancing general hair health, sesame oil is a rich source of vitamins and minerals.
4) Almond Oil
Vitamin E abundant in almond oil helps shine to your hair and encourages hair development. It is a fantastic option for those with damaged and dry hair. Massage almond oil into your scalp repair and strengthen your hair.
5) Neem Oil
Neem oil is well known for its therapeutic benefits. Its strong antifungal and antibacterial properties make it a useful remedy for dandruff and scalp infections. Additionally, neem oil enhances blood flow, which promotes strong hair growth.
6) Amla Oil
Amla oil, which comes from Indian gooseberries, has a lot of vitamin C. In addition to strengthening hair follicles, it also delays
greying
. For a highly nourishing scalp massage, amla oil can be used either by itself or in combination with other oils.
Regular use of these homemade Indian oils for scalp massages can result in hair that is healthier, shinier, and easier to manage. To discover Indian beauty secrets and to naturally promote the health of your hair and scalp, incorporate this age-old tradition into your self-care routine. Disclaimer: Tips and suggestions mentioned in the article are for general information purposes only and should not be construed as professional advice. Always consult an expert before making any changes to your skincare or haircare routine.
Did you find this article helpful? Let us know @TimesNow!
End of Article