A Rare Bottle Of Whisky Was Sold For More Than ?22 Crore
This auction record was set at Sotheby's in London when the Macallan 1926 was auctioned on Sunday.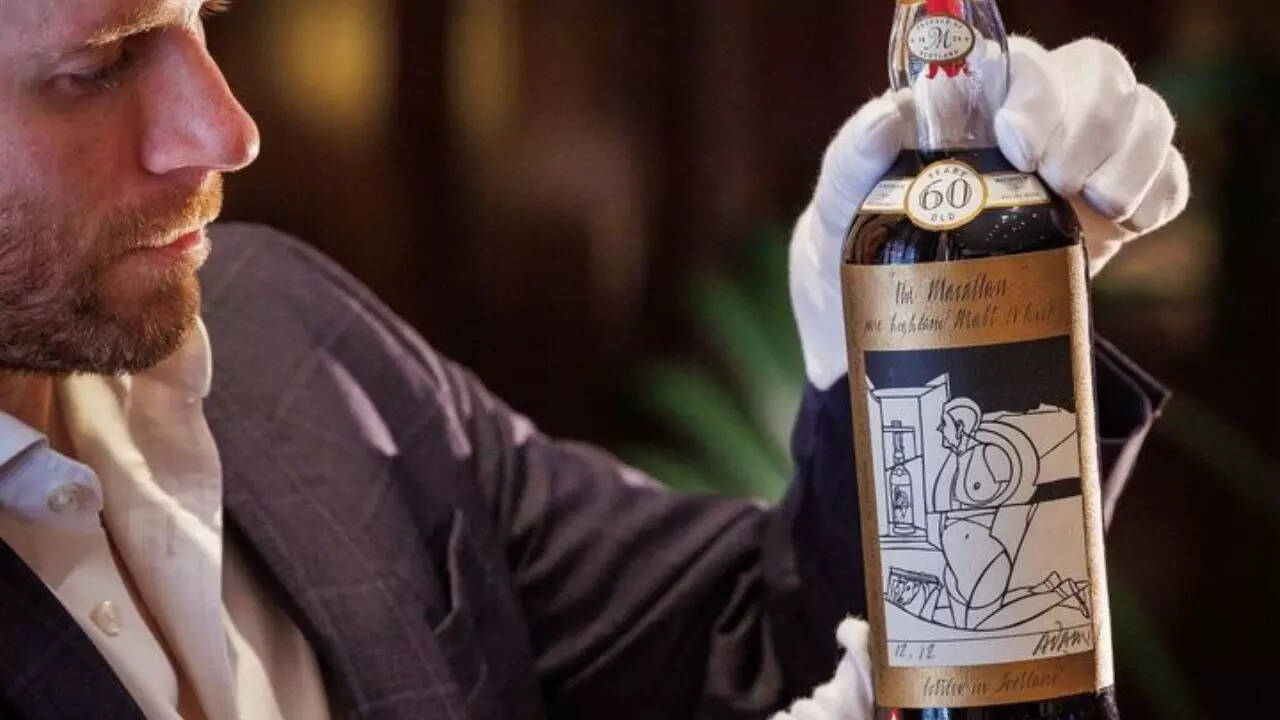 The Macallan 1926. (Picture Credit: Instagram)
How much do you love your whisky? Well, somebody snagged a bottle of Macallan 1926 (featuring the Valerio Adami label) for GBP 2.1 million / USD 2.7million. This is almost three times the low estimate, and eclipsing the previous record of GBP 1.5million / USD 1.9million achieved by Sotheby's in 2019, for the Fine & Rare version. In a statement released by Sotheby's on their official Instagram handle, Jonny Fowle, Global Head of Whisky at Sotheby's said, "This new record result for The Macallan Adami feels all the more emotional for me, having worked directly with the consignor and distillery to recondition, nose and authenticate this bottle, then finish this journey on the rostrum fielding bids in the room and on the phone. Bringing down the hammer for a new whisky world record is a feeling I'll never forget." The whisky has also been given the title of 'The World's Most Valuable Whisky'. After being aged in sherry casks for six decades, just 40 bottles of The Macallan 1926 were bottled in 1986, representing the oldest Macallan vintage ever produced. Out of which 14 were decorated with the iconic Fine and Rare labels.
The label of this bottle of whisky has been designed by Italian painter Valerio Adami. According to Sotheby's, "The rarity factor is amplified in the knowledge that one of the Adami-labelled bottles is thought to have been destroyed during a Japanese earthquake in 2011, while the remaining unlabelled bottle is unaccounted for."
This sale was part of Sotheby's London's 'Weekend of Whisky', a two-day event which also established an auction record for a collection of Japanese whisky.
End of Article