Why Do People Stay in Abusive Relationships? What They Should Do
Dealing with an abusive partner can take a huge toll on a person's mental, physical and emotional well-being. If you are someone who is going through the same or witnessed someone else, here's what to do to deal with the chaos.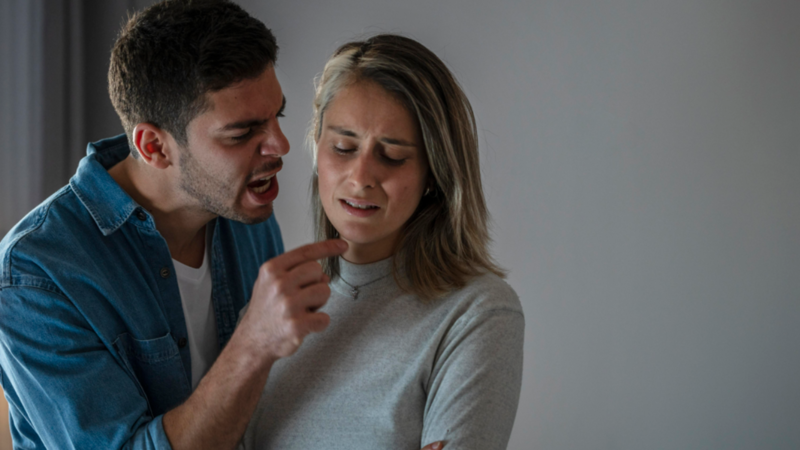 How to get out of an abusive relationship? Pic Credit: Freepik
Many people in
abusive relationships
endure the suffering and remain silent for various complex reasons. They may fear retaliation, isolation, or the unknown, and feel trapped by emotional manipulation. Additionally, low self-esteem and the hope that the abuser will change can contribute to their silence. Breaking free from such relationships often requires immense courage and support from friends, family, or professionals.
Speaking up in an abusive relationship is of paramount importance as it can have a transformative impact on one's life. It is the first step toward ensuring personal safety and well-being, with the potential to halt the cycle of abuse. Reporting abuse can also lead to legal actions against the abuser, holding them accountable for their actions and safeguarding the survivor. Additionally, it opens doors to support networks, counselling, and resources specially designed to aid survivors in healing and regaining control of their lives. Most importantly, speaking out is an act of self-empowerment, enabling individuals to reclaim their autonomy and dignity while breaking free from the shackles of fear and intimidation. Moreover, it contributes to community awareness, shedding light on the prevalence and devastating consequences of abuse, which may assist others in recognizing and addressing similar situations.
If you or someone you know is in an abusive relationship, taking steps to find safety and support is crucial. In this article, we will discuss what couples should do if they find themselves in an abusive relationship.
1) Recognize the Abuse
The first step in addressing an abusive relationship is acknowledging the abuse itself. It's common for victims to minimize or justify abusive behaviour. However, it's essential to recognize that abuse is never the fault of the victim, and it's not something that can be excused or tolerated.
2) Seek Professional Help
Couples in abusive relationships can benefit from seeking professional help, such as counselling or therapy. A qualified therapist can facilitate conversations between partners, helping them address underlying issues and learn healthier ways of communicating and resolving conflicts.
3) Safety Planning
Safety should always be the top priority. Couples in abusive relationships should develop a safety plan that includes steps to protect themselves and any children involved. This plan may involve identifying safe spaces, contacting local shelters or helplines, and creating a support network of friends and family.
4) Reach Out for Support
Isolation is a common tactic in abusive relationships. Couples should reach out to friends and family for emotional support and assistance. Loved ones can provide a safety net during difficult times and help victims access resources they may need.
5) Know Your Rights
Understanding one's legal rights and protections is essential. In many countries, there are laws and resources in place to help victims of
domestic violence
. Knowing these rights can empower individuals to take legal action if necessary. 6) Consider Separation
In some cases, separation may be the safest option. If the abusive behaviour continues, couples should seriously consider separating from their partner. Consult with an attorney to understand the legal implications of separation or divorce, especially if children are involved.
7) Document the Abuse
Keeping records of abusive incidents can be valuable for legal purposes. This may include taking photos of injuries, saving threatening messages or voicemails, and documenting dates and times of abusive incidents.
8) Join Support Groups
Support groups for survivors of abuse can provide a safe space to share experiences, seek advice, and gain emotional support. Connecting with others who have gone through similar situations can be empowering and comforting.
9) Focus on Self-Care
Self-care is vital for both individuals in the relationship. Prioritize physical and emotional well-being through activities such as therapy, meditation, exercise, and hobbies that bring joy and relaxation. 10) Plan for the Future
It's important to envision a future free from abuse. Setting goals and planning for a life without an aabusive partner can provide hope and motivation for moving forward.
End of Article