A Cup of Masala Chai in the Mountains of the Bavarian Alps
Gautam Adani was invited to attend the 25th Summit of the Stern Stewart Institute in Germany which is the only hotel in the world to have hosted two G7 summits.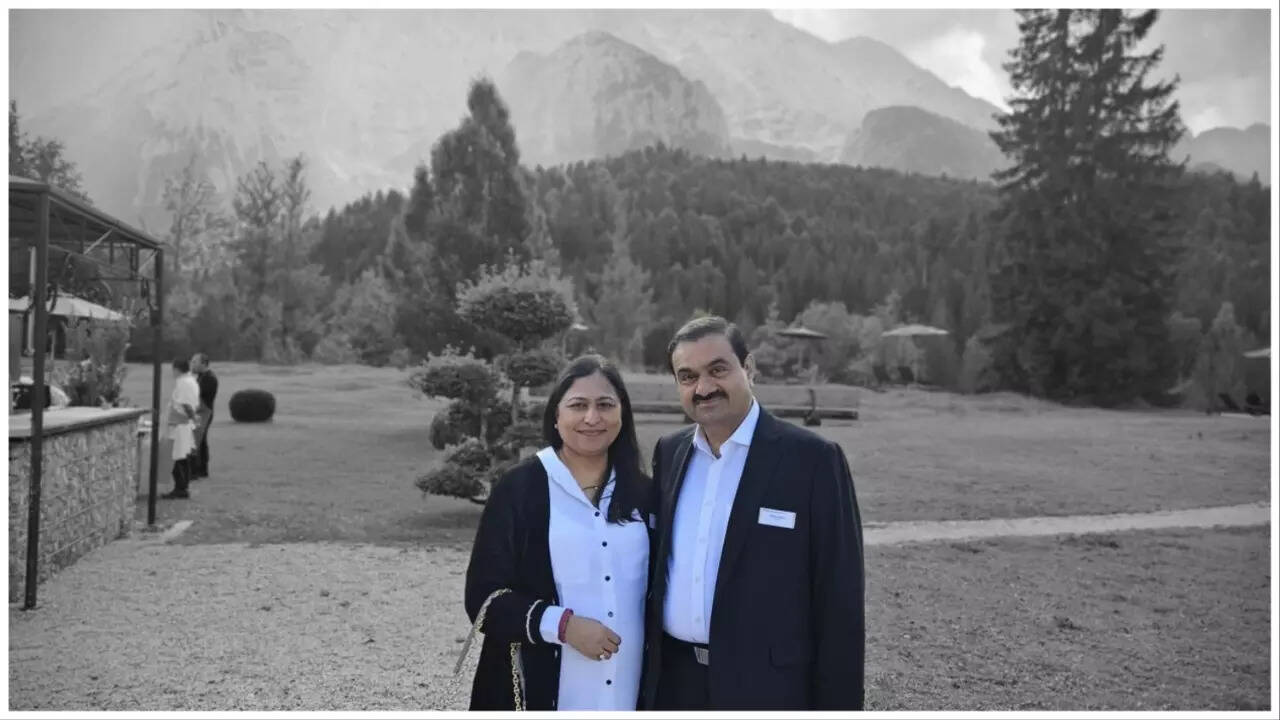 Gautam Adani was invited to attend the 25th Summit of the Stern Stewart Institute in Germany which is the only hotel in the world to have hosted two G7 summits. (Photo credit: Gautam Adani/LinkedIn)
I first learned about Schloss Elmau just a couple of months ago when I received an invitation to attend the 25th Summit of the Stern Stewart Institute. Little did I know this place holds a unique distinction – it is the only hotel in the world to have hosted two G7 summits, bringing together the world's most powerful political leaders. Upon arriving at this secluded haven, nested deep within Germany's Bavarian Alps within the Wetterstein mountains, I understood why!
The word 'stunning' barely does justice to Schloss Elmau. No wonder its founder, Dr. Johannes Müller, eloquently described it as a place where "great silence and deep stillness reign," a space where one can "intimately connect with the living essence of God."
However, my story is not about the founder but about his grandson, Dietmar Müller-Elmau, who now owns and runs this remarkable place.
From the moment I stepped into the hotel, I was unexpectedly greeted by Indian influences. From the carpets and silk-adorned walls to the elephant motifs gracing every corner and the health spa named Shantigiri (giri means mountain in Sanskrit), the essence of Indian tradition permeated the atmosphere.
We even had the pleasure of sipping ginger masala chai, lovingly prepared by a chef from Uttarakhand who seemed as delighted to have a chance to make chai for Priti and me as we were to have been served Indian tea at the foothills of the Alps!
Dietmar himself is a captivating individual proudly identifying himself as an Indophile. He boldly expressed his mission to make Germans appreciate the essence of India, a passion ignited by discovering the book Breadth of India, written by German Indologist Hans-Hasso von Veltheim-Ostrau during his stay at Schloss Elmau in the 1930s. This book changed Dietmar's life.
What struck me as truly remarkable was Dietmar's audacious spirit. In November 1972, when just 18, he embarked on an incredible journey, driving for seven months across eight countries, including the Balkans, Turkey, Lebanon, Syria, Iran, Afghanistan and Pakistan, to reach India. Such courage, a touch of madness, is what it takes to defy self-doubt and chase audacious dreams.
Dietmar shared his admiration for some of India's greatest thinkers, particularly Jiddu Krishnamurti and Ramana Maharshi, and how their philosophies influenced him at a young age, particularly shaping his views on freedom. Ultimate freedom is the freedom from the comfort of any perfect answer. Only a teenager shaped by travelling on his own across eight countries could have developed such liberated thinking.
Travel, indeed, is the world's finest teacher. It imparts lessons no classroom can match.
One of Dietmar's touching narratives was his two-week immersion in an Indian slum just to learn how people lived in those conditions. His interpretation was inspiring, as he went on to describe to me the dignity and the optimism of the women living in the slums. He spoke about their sense of community and humanity. In his view, it is this spirit that defines India and its resilience and what makes India unstoppable. I could not help but proudly laugh when he told me that he advises people to forget about decoupling theories and instead advises them to couple with India for good things to happen! India can indeed do with more such "Dietmars" championing its culture and the threads of unity and understanding that binds us as a nation.
Dietmar has so many other stories: how he built and sold his company that made hotel management software, how he rebuilt Schloss Elmau after a fire burnt it partially down, a moving story about his two sisters and their love for India, about his mother going to India to try to bring his sisters back, about one of his sisters who passed away and is buried in India, about his fascination with Lord Ganesha and how his elephant embroidered cushions are the most sought-after possession, and how their demand saved a small Indian company from bankruptcy (as they had to produce pillows to make up for those that either people bought from his hotel or seemed to magically vanish from the guest rooms)!
He told me about his attempts to get both software engineers as well as chefs from India and the challenges that divide the world because of immigration policies that often make no sense, the fact that migration is a critical factor for the success of the west, his philosophy that today's arrogance of nations is their liability tomorrow, his satisfaction in having personally funded schools and hospitals in India, about his understanding that the only way to get better is by constantly learning and making fewer mistakes every day, about being invited to attend a G7 dinner and his meetings and candid discussions with some of the top leaders of the world, his wanting Schloss Elmau to be known as a centre for debate instead of as a hotel. We are all the sum total of the stories we hear that combine to shape us. I could have sat and heard Dietmar for hours. In my years of experience, I have come to realize that the best of the leaders are captivating narrators who can brilliantly engage using laughter, wit, and passion. Dietmar seemed to be all of these.
As I bid farewell to Schloss Elmau, I could not help but feel good that I had made the decision to come to the Stern Stewart Summit Institute. Besides the beauty of the location, it was an outstanding summit to reflect as we discussed a vast range of subjects spanning geopolitics to healthcare to artificial intelligence.
Meeting Dietmar and hearing his stories was the icing on the cake, or better expressed for us Indian's as the sense of warmth the spice and the ginger in the chai awakens in us with every sip!
Perhaps, in the serenity of nature, at the foothills of the Alps, where a gentle stream murmurs its wisdom, I will be tempted to come back to be yet again inspired by the history and pristine beauty of this place.
(The article has been written by

Gautam Adani

, the Chairman of Adani Group)
End of Article