Taylor Swift's Bedazzled Eras Tour Wardrobe
Recently Taylor Swift got done with the Eras Tour and oh boy she ended it with a bang. Featuring captivating performances and seamless transitions, the highlight of the tour undeniably became her breathtakingly bejewelled ensembles. Ranging from glittering two-piece outfits to shimmery bodysuits, every outfit worn by the artist was specifically designed to give a tribute to the different eras, carefully symbolising the feel of each of Taylor's albums. Let us take you through an enchanting journey of her bedazzled tour wardrobe and some of her most stunning ensembles.
Dazzling in Every Era: Taylor Swift's Glamorous Tour Wardrobe
Taylor Swift recently kicked off the Eras Tour in full swing. From show-stopping performances to the stellar visually enchanting atmosphere, the singer managed to create, everything looked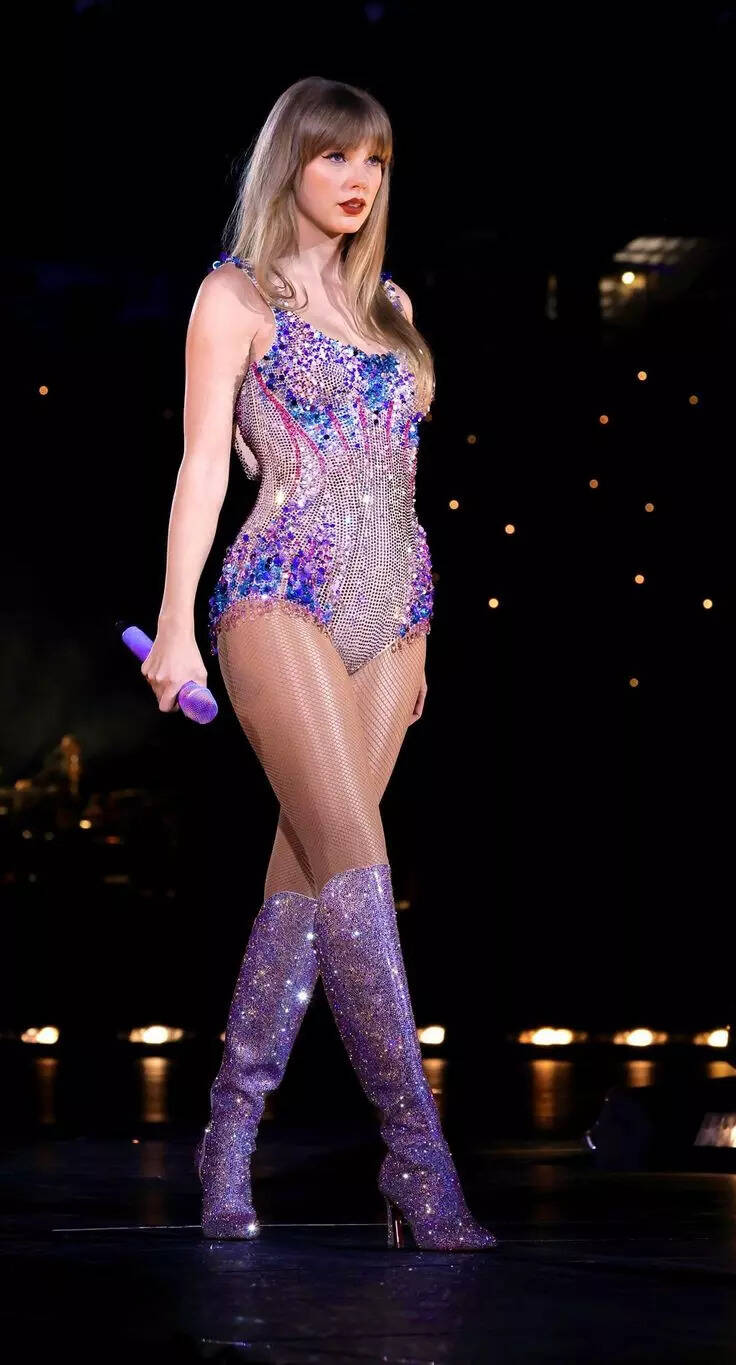 The Embellished Lover Bodysuit
Taylor wore an embellished bodysuit covered with stones in the shades of pink, blue and purple with shimmery knee-high boots to represent the Lover era.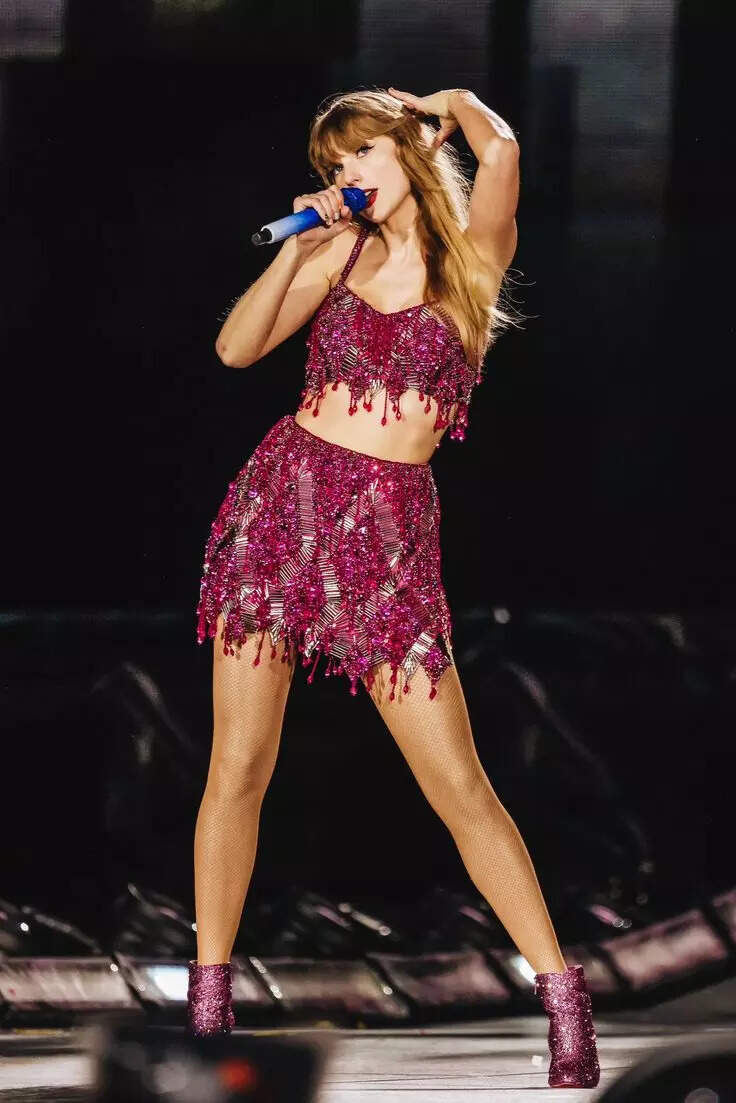 Bejewelled 1989 Two Piece Set
To pay homage to 1989 Taylor chose to wear a pink bejewelled two-piece set that shined bright like anything.?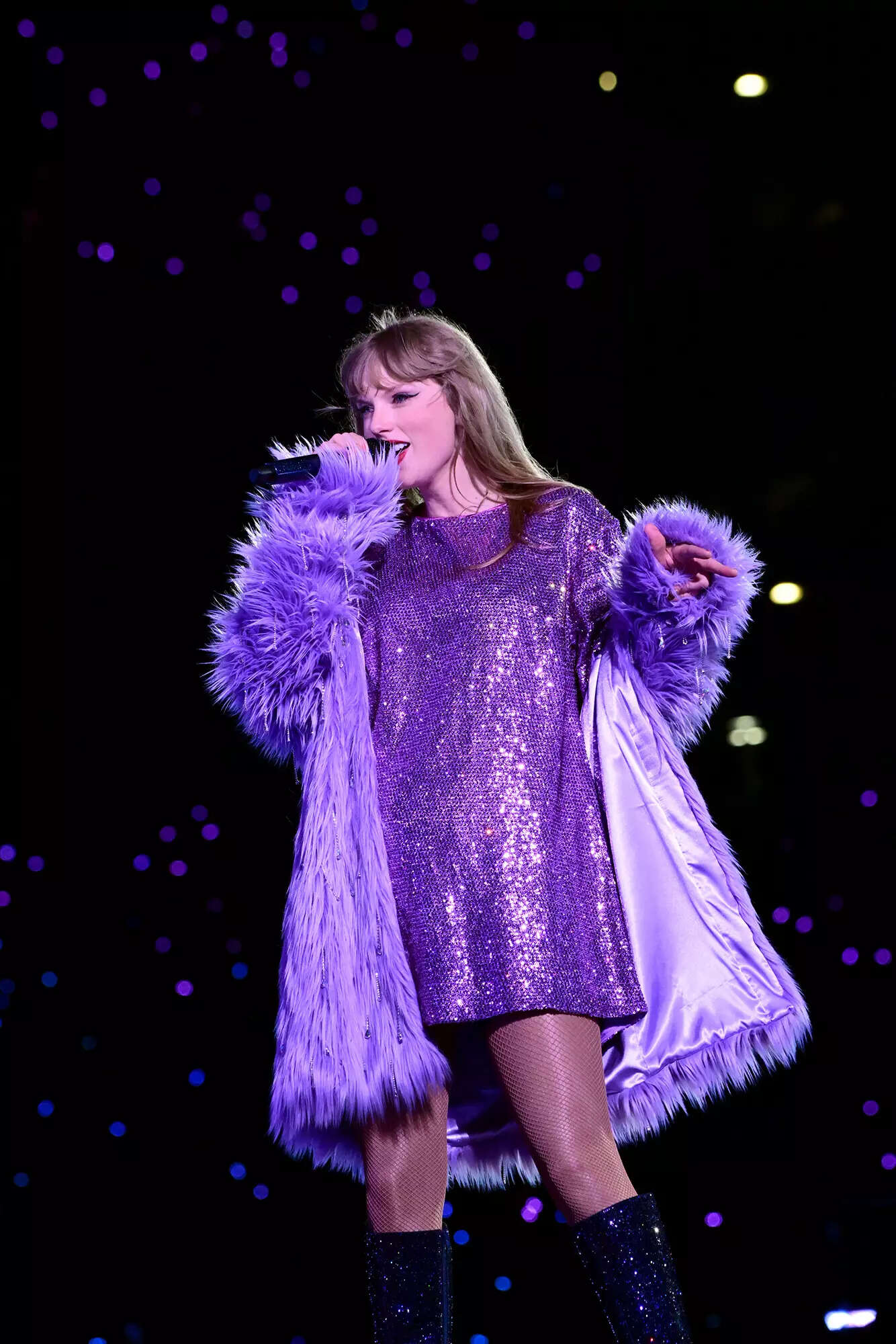 The Faux Fur Midnights Coat
For her Lavender Haze performance, Taylor donned a gorgeous lilac faux fur coat with a sequined dress.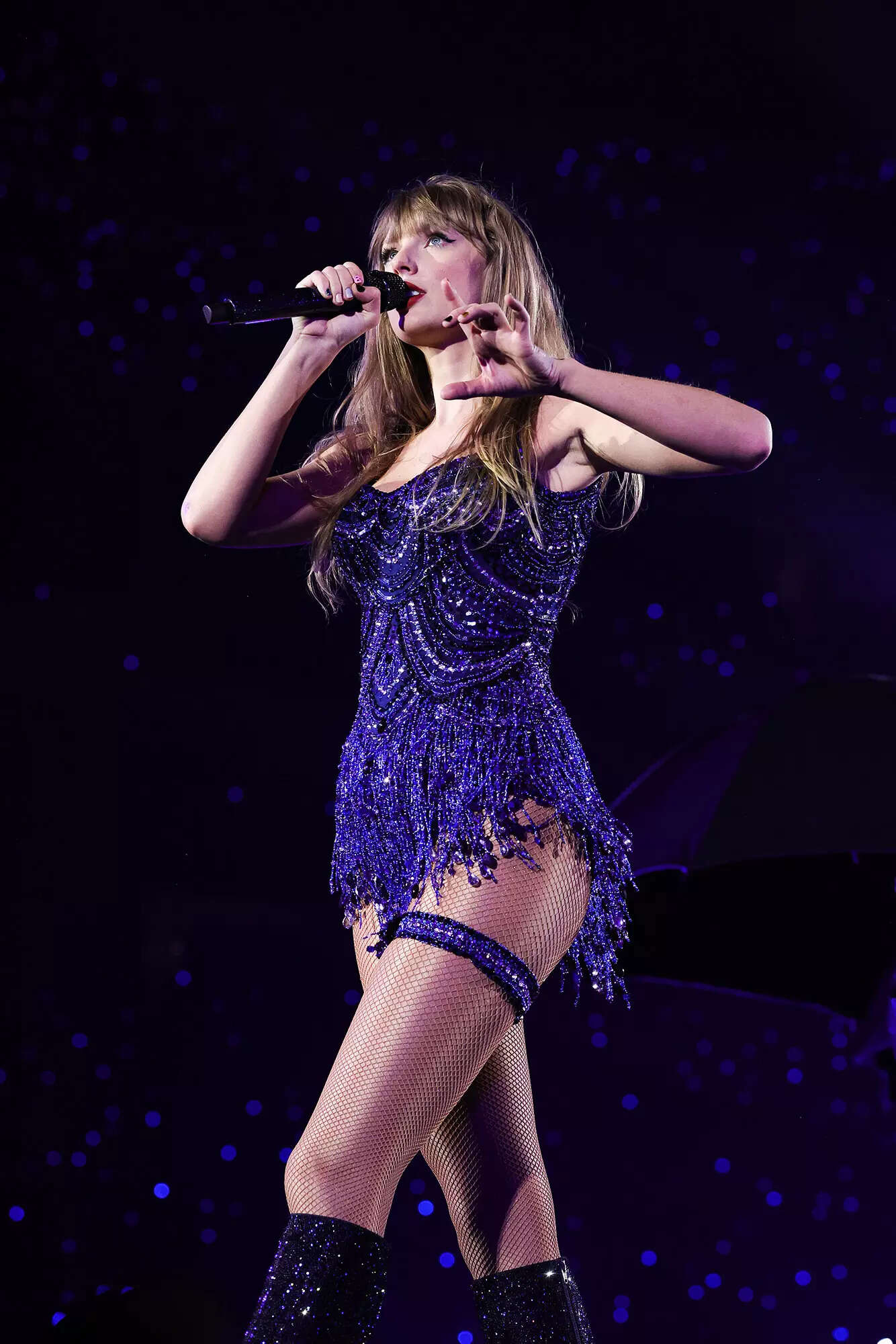 The Blue Karma Ensemble
Taylor went on a dazzling royal blue affair and the cherry on the top was the blue crystals which added an extra layer of brilliance to her fit.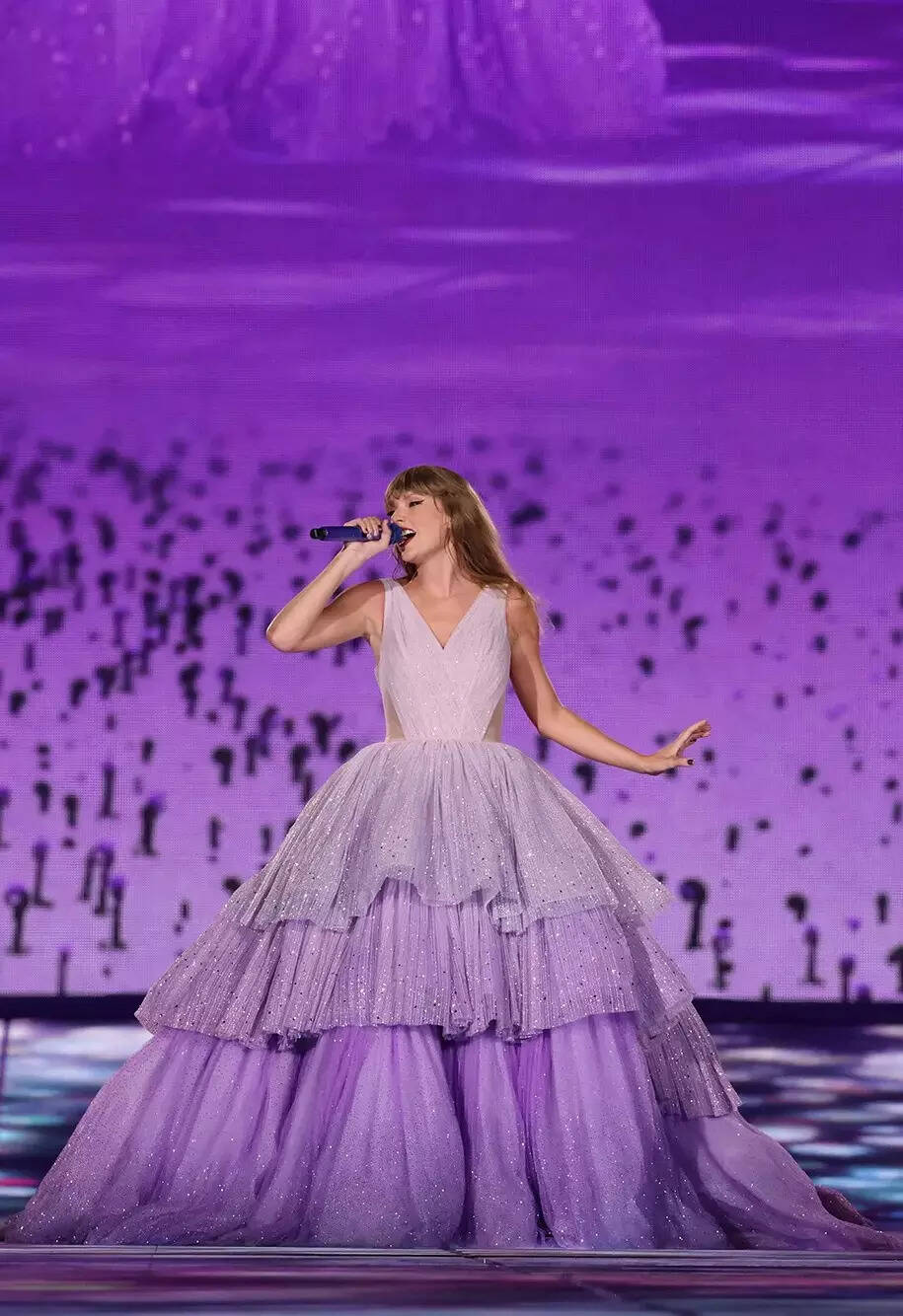 The Lilac Speak Now Ballgown
Taylor donned a lustrous puffy lilac ballgown which beautifully captured the essence of her performance.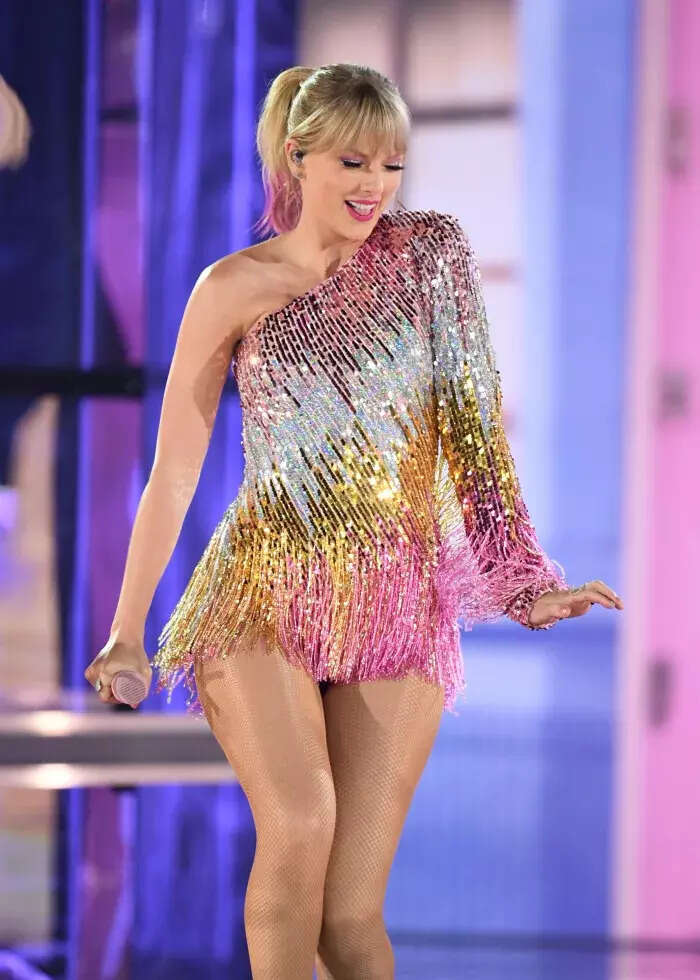 Gleaming Through Them Sequins
Another one of the Lover outfits included this cute look where Taylor went for a glittery pink, silver and gold sequined affair.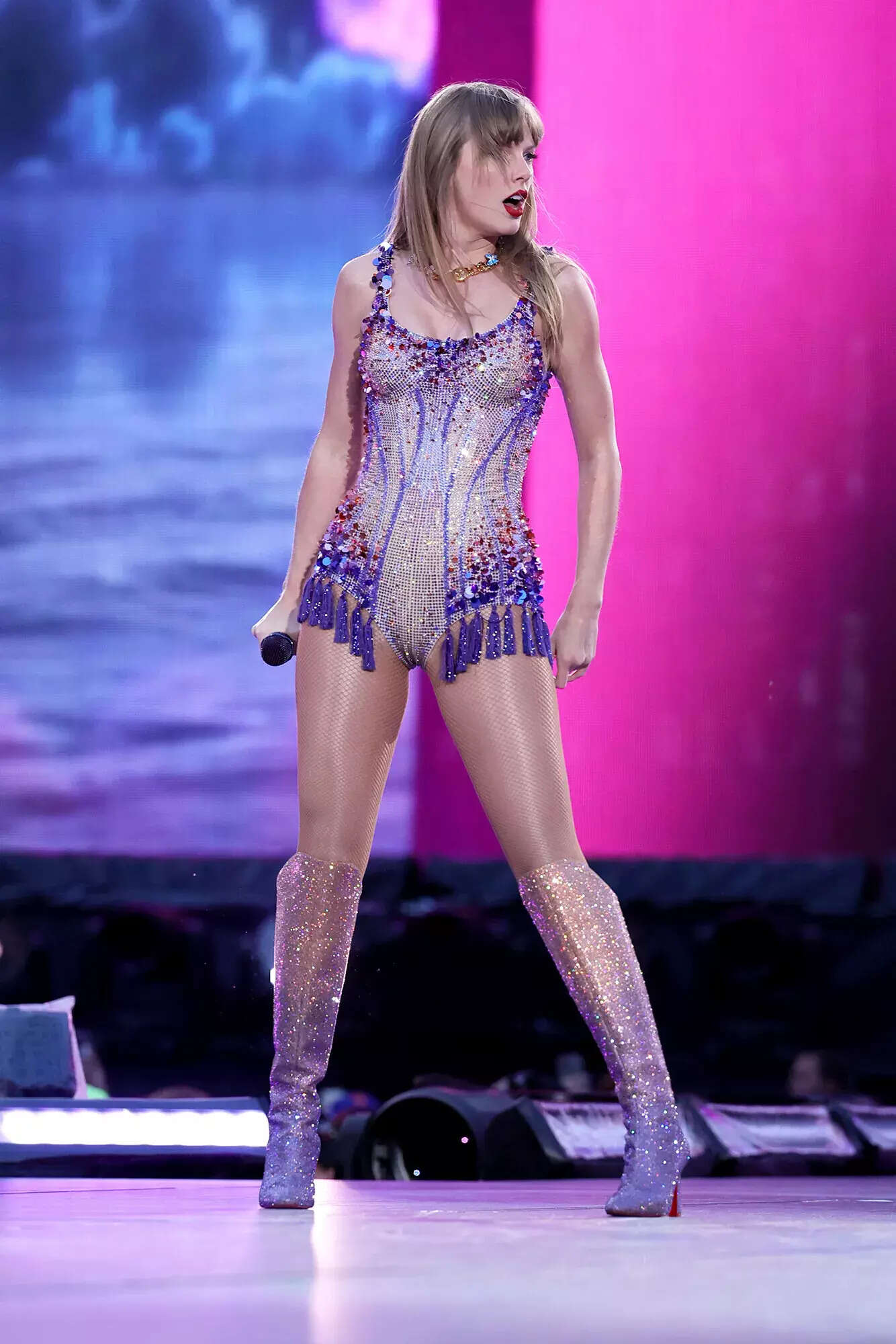 Best Believe I'm Still Bejewelled?
Taylor was sparkling through her captivating performances. This was another one of her stunning bejewelled outfits.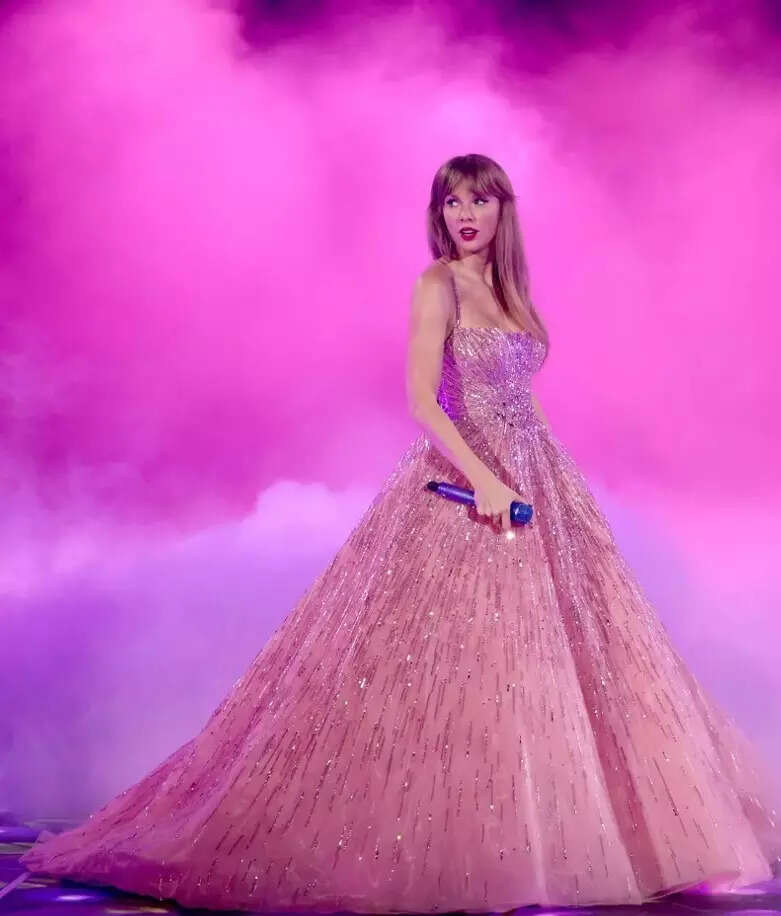 The Enchanted Pink Gown
This custom-made pink sequined couture ballgown made Taylor look absolutely enchanting.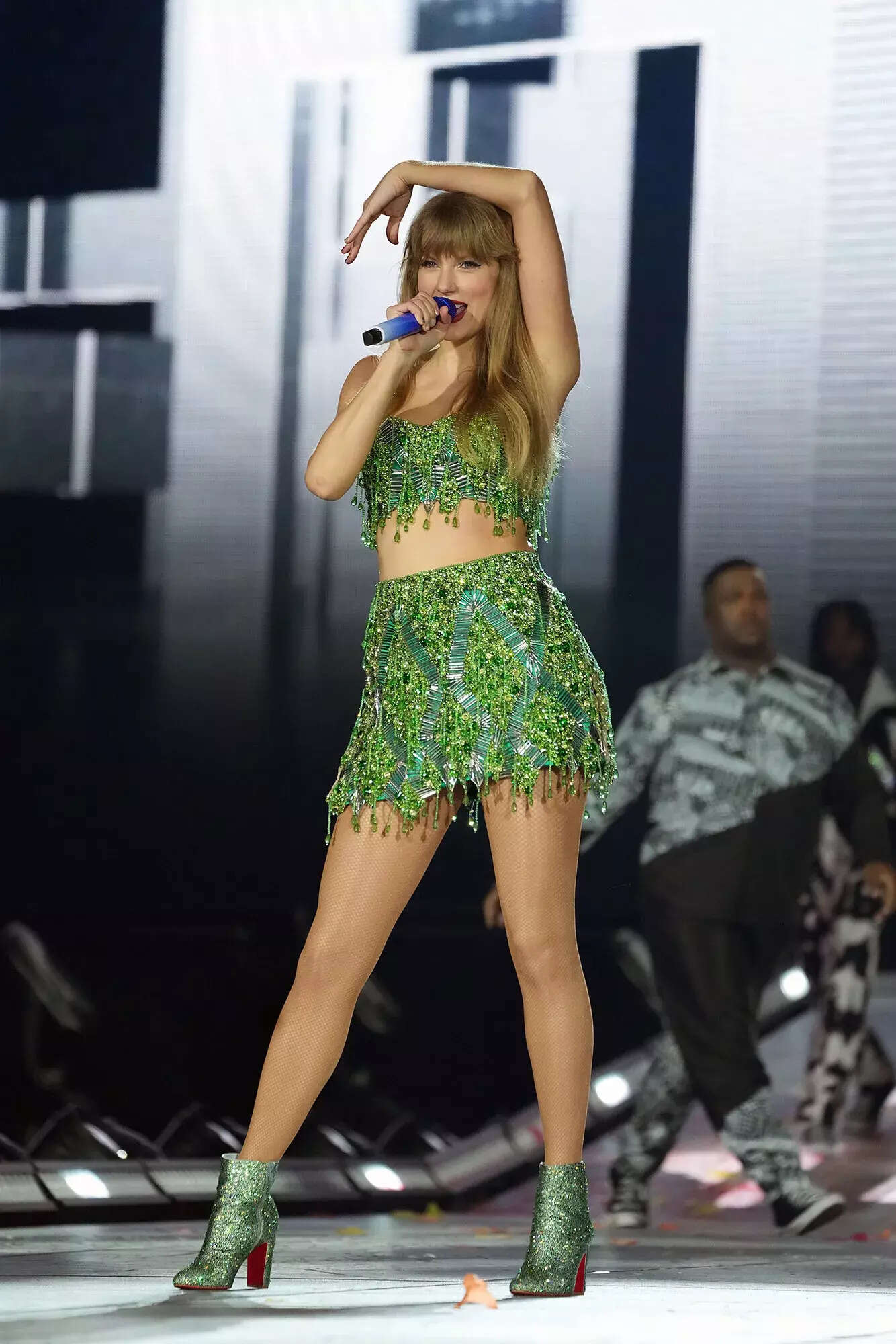 The Green Version Of 1989 Look
This green version of the 1989 era with its breathtaking embellishments and crystals shining bright, made Taylor sparkle like anything.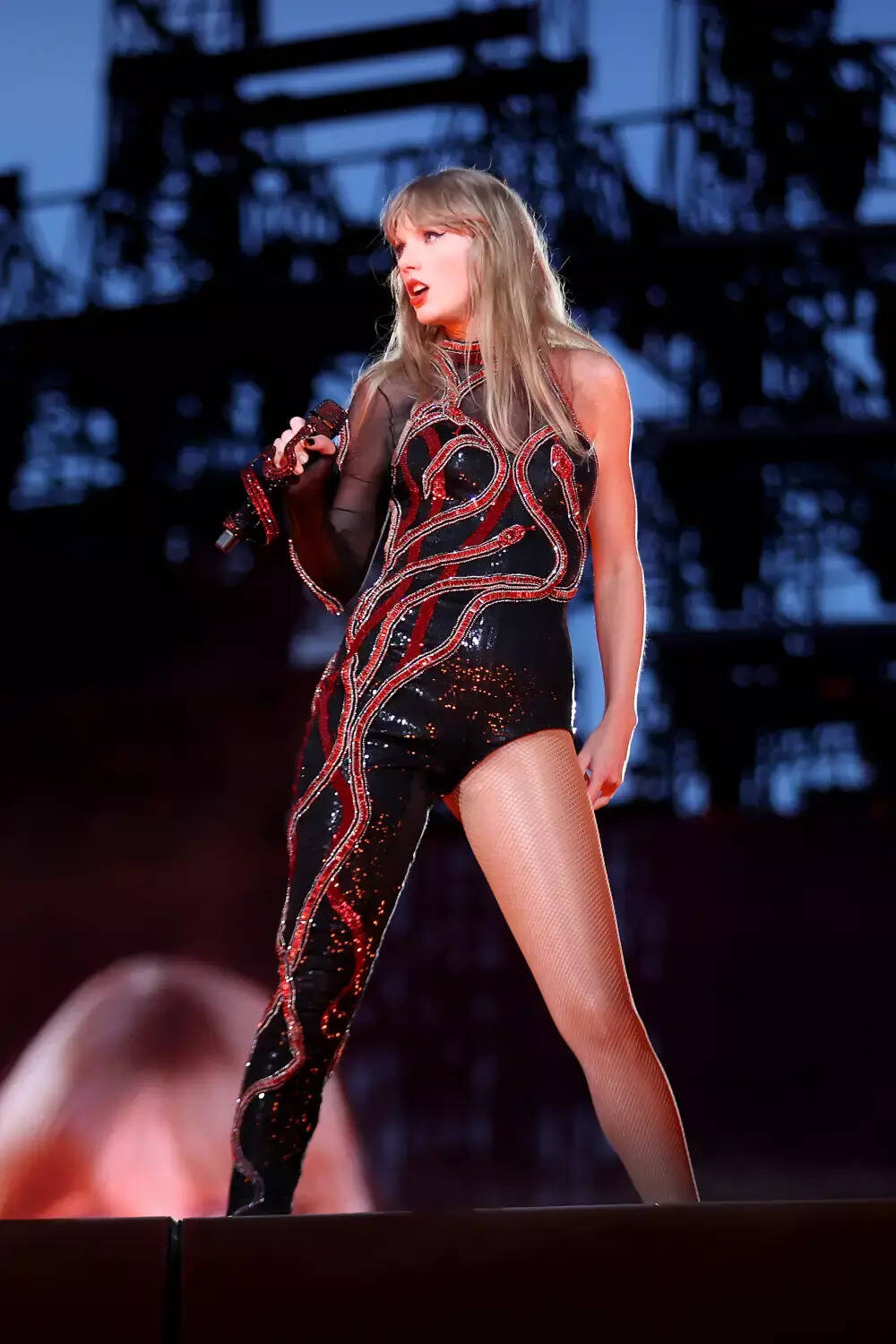 The Revenge Look From Reputation
This dramatic look of hers was the ultimate revenge outfit for her Reputation album. The black and red sequined bodysuit with snake-like contrast design rightfully represented her bold and b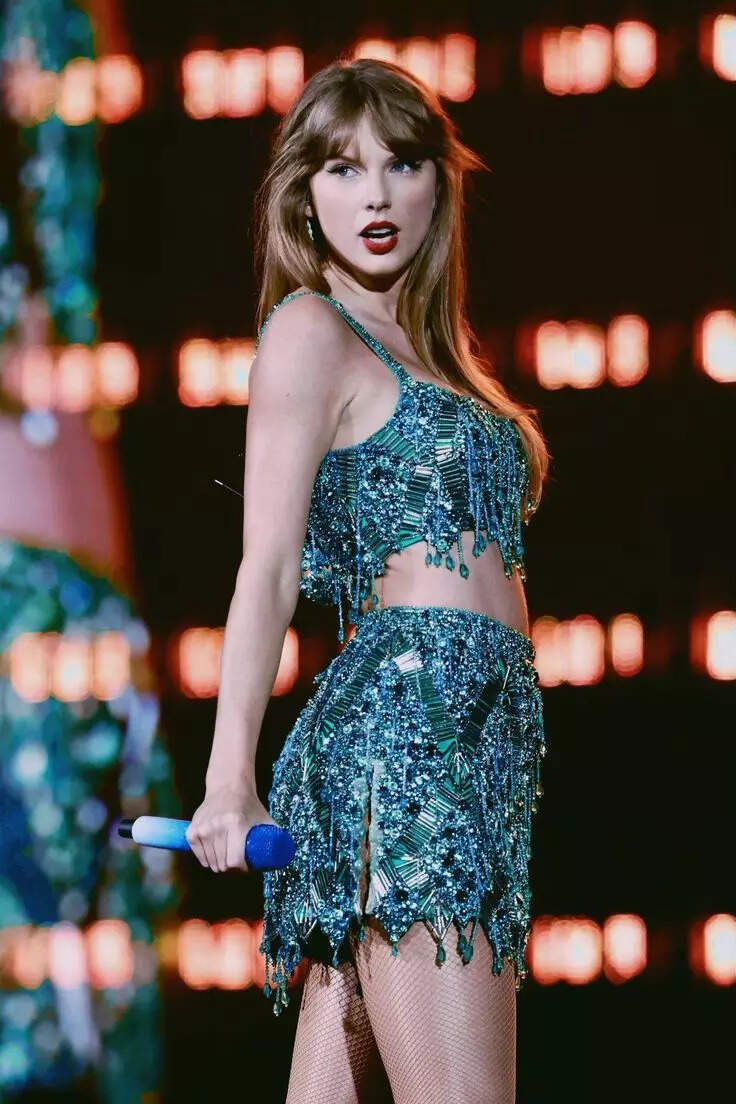 The Distinctive Blue For The Perfect 1989 Look
The singer set the stage on fire with her performance and her bedazzling blue two-piece set perfectly made her way to fans' hearts.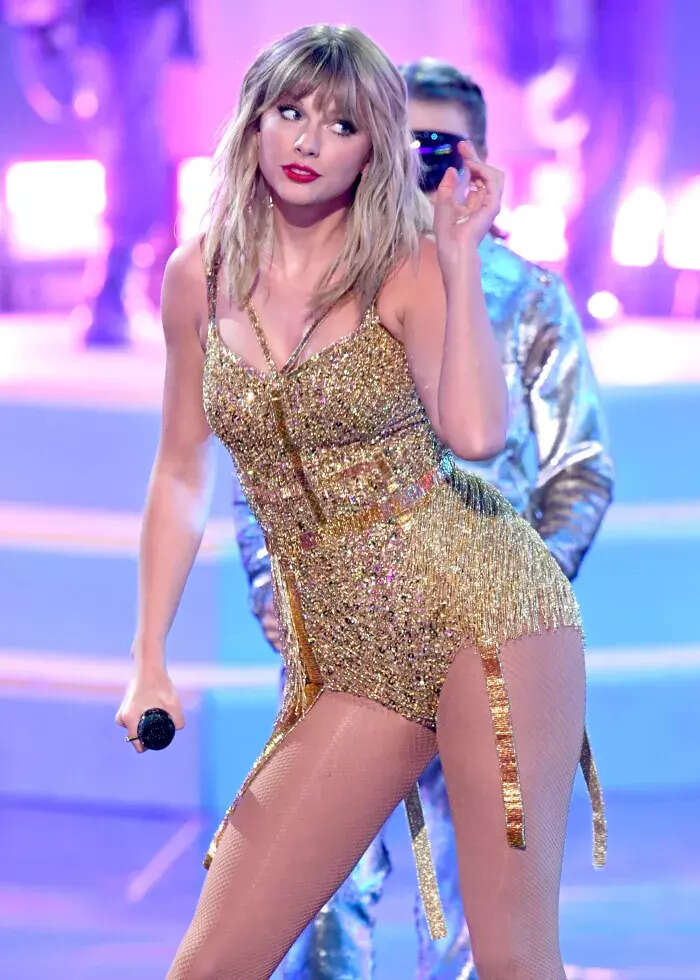 The Ecstatic Gold Bodysuit
Seems like Taylor wanted to represent, her bold and daring side through this sultry shimmery gold bodysuit.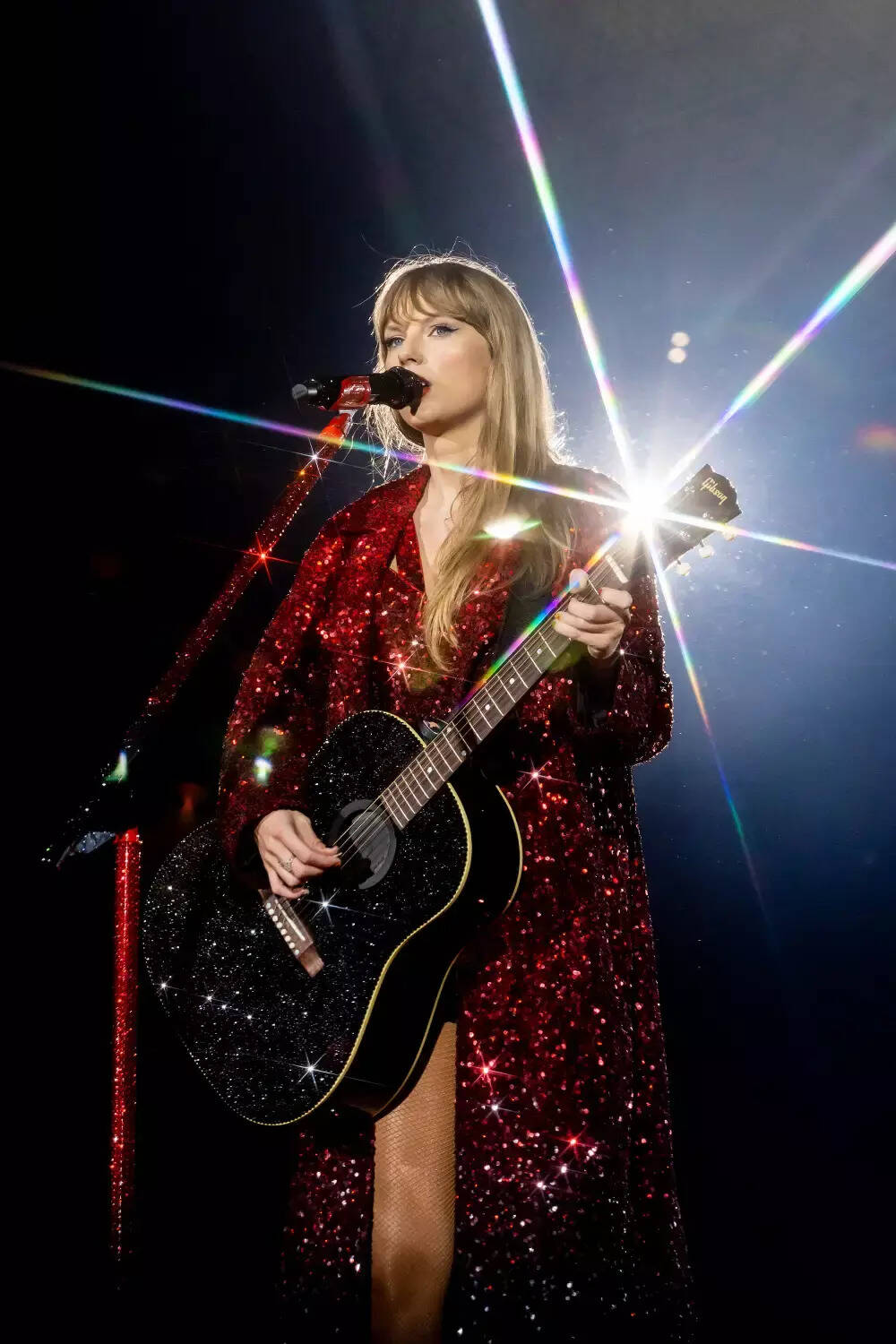 The Glittery Jacket For Red Era
Taylor wore a glittery red sequined jacket with a matching bodysuit while performing All Too Well From her album, Red. She rightfully created the vibe of her album with the perfect shade of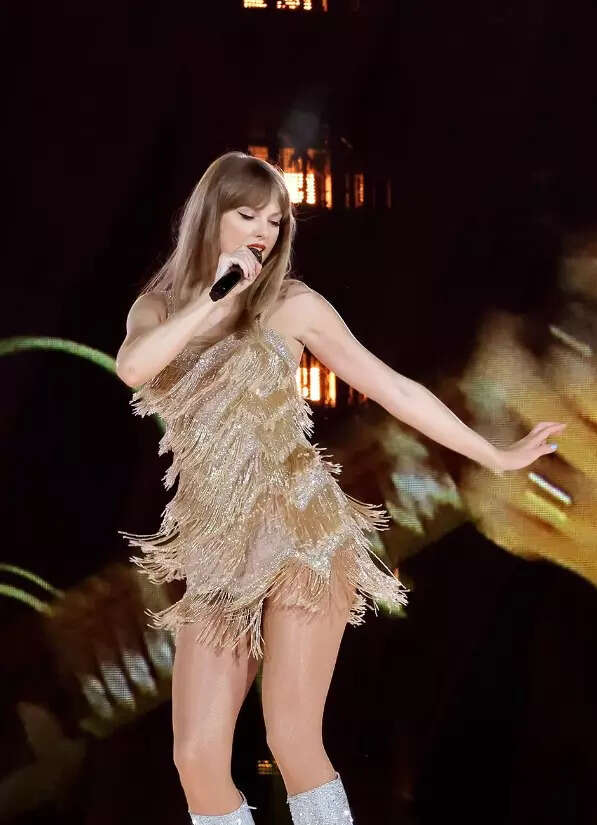 The Fearless Fringed Mini Dress
This gold and silver fringed mini dress was worn by Taylor to represent the Fearless era. She shimmered and sparkled as the crowd cheered.
End of Photo Gallery