Kartik Purnima 2023: Know its Significance and Why Different Festivals are Celebrated on This Auspicious Day
The festival of Kartik Purnima is celebrated on the Purnima of the Kartik month, which is considered the holiest month of the Hindu calendar. This day is celebrated to commemorate Lord Shiva's victory over the demon Tripurasur, symbolising the victory of good over evil. Let us find out the significance and story of Kartik Purnima.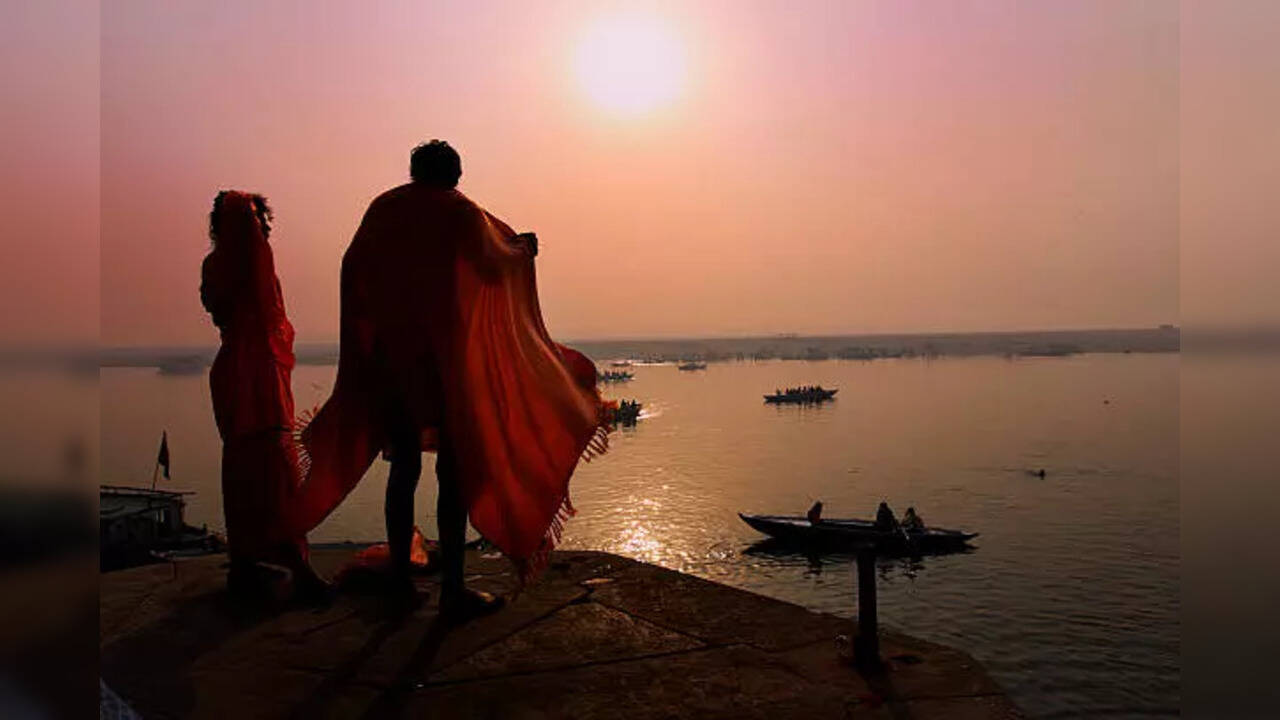 Kartik Purnima know its significance, vidhi and rituals
Photo : iStock
Kartik Purnima is a very auspicious and important festival celebrated on the Purnima of the Kartik month. Kartik Purnima date generally falls between October and November. Kartik month is regarded as the holiest month of the Hindu calendar.
Kartik Purnima is celebrated to commemorate Lord Shiva's victory over the demon Tripurasur. This day is therefore also known as 'Tripuri Purnima' or 'Tripurari Purnima.' When this auspicious day falls in the 'Krittika' Nakshatra, it is referred to as 'Maha Kartik'.
Kartik Purnima 2023 Date and Time
Kartik Purnima Date: 27th November 2023
Kartik Purnima Timings
Purnima Tithi Begins – November 26, 2023, at 03:53 PM
Purnima Tithi ends – November 27, 2023, at 02:45 PM
Significance of Kartik Purnima
For Hindus, the day of Kartik Purnima is a religiously very important day. Devotees who worship Lord Vishnu on this day are said to be blessed with immense fortune. Devotees also mark this day by donating lamps, reciting Vedic mantras, singing bhajans, and illuminating their surroundings, symbolizing the triumph of goodness.
The birthday of Vrinda (Tulsi Plant) is also celebrated on Kartik Purnima day. On this day, the ceremonious Tulsi Vivaah is also held. The Kartik Snan, which is equal to performing 100 Ashvamedha Yagyas, is an important part of Kartik month. This day is so beneficial that any religious activity carried out on this day is said to bring multiple blessings upon the devotee.
Story of Kartik Purnima
On this day, devotees of Lord Vishnu and Lord Shiva read out the story about Kartik Purnima. Kartik Purnima Katha talks about three demons named Vidyunmali, Tarakaksha and Viryavana who had defeated the Devatas and conquered the entire world and were collectively referred to as Tripurasur. Tripurasur created three Tripura cities in space after defeating the gods. Lord Shiva is said to have killed Tripurasur with a single arrow on Kartik Purnima bringing an end to his cruel reign symbolising the victory of good over evil.
When news of the death of Tripurasur reached the Devatas, they became happy and to celebrate the day marked the day as a festival of enlightenment that is also called Dev Deepavali or Diwali for the gods.
Vrinda's (Holy Tulsi Plant) birthday is also celebrated on Kartik Purnima.
Matsya, Lord Vishnu's incarnation as the fish, was also born on this day.
Kartik Purnima is also believed to be the birthday of Lord Shiva's son, Kartikey. Fasting with devotion and worshipping with all the rituals on Kartik Purnima paves the way to Dharma, Artha, Kama, and Moksha.
Kartik Purnima Puja Vidhi and Rituals
On this day, worshippers take a holy bath by visiting pilgrimage sites during sunrise and moonrise which is known as Kartik Snan and is considered to be very sacred.
In case one can't visit a pilgrimage site then they can also take a bath at home by simply adding Ganga Jal in their bathwater. Then, they should light a ghee or mustard oil diya in front of Lord Vishnu and then worship him by following all the rituals and with devotion.
Devotees also worship Lord Vishnu on this day with flowers, incense sticks and lamps. Offering prayers to Lord Vishnu on this day can help devotees overcome their worries and live a peaceful and happy life.
On the Kartik Purnima festival, devotees also observe a fast which is called Satyanarayana Vrat and also read the Satyanarayana Katha.
Worshippers also perform 'Rudra Abhishek' in their homes. Lord Shiva's temples are especially lit up on this day.
It is said that donating Diya's on Kartik Purnima is very auspicious. The day is also considered very auspicious for reciting Vedic mantras and bhajans.
Mela, or a fair, is held in Pushkar during this month to celebrate the wedding of Vrinda and Lord Vishnu. On this day, the fair comes to an end, and worshippers take a holy dip in the Pushkar Lake in order to gain salvation.
On Kartik Purnima, one should try to feed the brahmins who are poor or in need.
Celebration of different festivals on Kartik Purnima
The holy month of Kartik is considered very special, and people celebrate it with great zeal and dedication. Hindus undertake holy bath and worship their Gods and Goddesses. As per Hindu mythology, on Kartik Purnima day the Hindu Gods come down to the earth in the sacred rivers and, consequently, by taking a holy bath in a river, worshippers receive the blessings of all the gods. Here's how this auspicious day is celebrated in different communities:
Kartik Purnima celerbations last for five days, because Ekadashi is the 11th day, and Purnima is the 15th day of Kartika month during Shukla Paksha. Tulsi Vivah, Bhishma Panchaka, Vaikunth Chaturdashi, and Dev Deepawali are some of the festivals that take place during this time.
Tuksi Vivah a Hindu festival that begins on Prabodhini Ekadashi and ends on Kartika Purnima. It can be observed on any day between Ekadashi and Kartika Purnima. During this time, a large number of people participate in the wedding rituals of Tulasi Mata and Lord Shaligram.
From Prabodhini Ekadashi to Kartik Poornima, Bhishma Panchak is observed. The Bhishma Panchak fast, which takes place during the last five days of this month, is considered extremely important by Vaishnav culture.
Vaikuntha Chaturdashi is celebrated one day before Kartik Purnima. To please Lord Vishnu, devotees fast and perform a special Puja ceremony to worship him. Lord Vishnu prayed to Lord Shiva and offered him a thousand Lotus Flowers on the day of Kartik Chaturdashi during Shukla Paksha. In many Hindu temples, both Lord Vishnu and Lord Shiva are worshipped.
Dev Dipawali is also celebrated on the day of Kartik Purnima. The killing of Tripurasur by Lord Shiva brought great happiness to the Gods. As a result, this day is observed in a similar manner to Diwali. Worshippers light earthen lamps and 'Diyas' on the banks of the rivers to erase sorrow from their lives and fill their hearts and minds with hope and courage and also to conquer darkness through light
This day is known as the 'Jain Festival of Light' by those the followers of Jainism.
The day of Kartik Purnima is known among Sikhs as Guru Nanak Jayanti or Gurpurab, as it represents Guru Nanak Dev's birth anniversary.
End of Article