Chandrayaan-3 Lander and Rover Will Go to SLEEP Soon: ISRO Chief | EXPLAINED
During the Aditya-L1 Mission launch, ISRO chief shared a crucial update on the Chandrayaan-3 mission.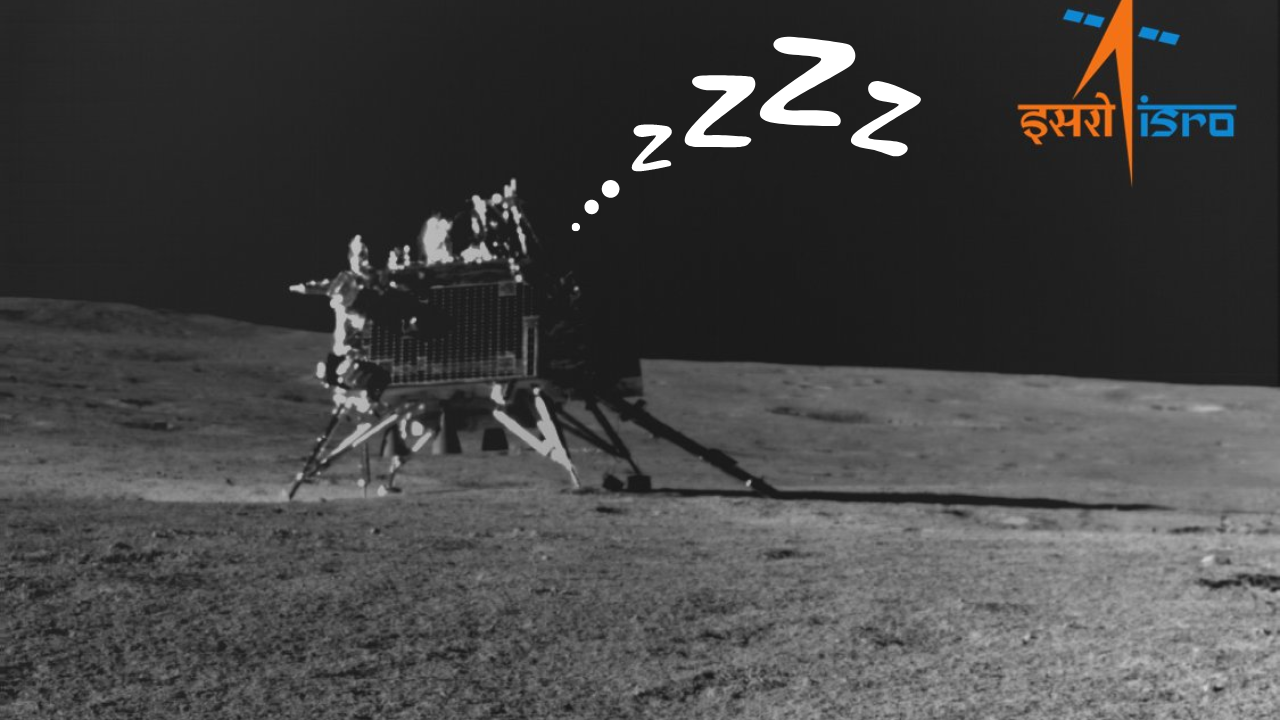 Will Chandrayaan-3 Lander and Rover Go to Sleep? (ISRO)
Aditya-L1 - India's inaugural space-based observatory-class solar mission took flight on September 2nd. ISRO has even updated that "the vehicle has placed the satellite precisely into its intended orbit and India's first solar observatory has begun its journey to the destination of Sun-Earth L1 point." The Aditya-L1 spacecraft is set to rendezvous with the Solar and Heliospheric Observatory at the L1 point. This strategic location was initially established in 1995 through a collaborative effort between the European Space Agency (ESA) and the National Aeronautics and Space Administration (NASA) for comprehensive studies of the Sun's inner workings.
During the LIVE broadcast of the Aditya-L1, ISRO chief S. Somanath has even shared the latest and significant update on the Chandrayaan-3 mission. He said that the Vikram Lander and Pragyaan Rover will go to sleep soon. If you are wondering why? Here's the answer.
Chandrayaan-3 Lander And Rover Will Go To SLEEP!
While concluding the LIVE of the Aditya-L1 Mission, ISRO chief S. Somanath also shared the latest updates on the Chandrayaan 3. He says, "The good news is that the rover has moved almost 100m from the Lander, and we are going to start the process of making both of them sleep in one or two days."
The reason hides within the objective and tenure of the Chandrayaan-3 mission. Vikram Lander had made a successful landing on the southern surface of the Moon on August 23 to make the history. ISRO had earlier clarified that they will be there for the 14 day which is equivalent to one Lunar day. As we are approaching towards the completion of 14 days of Chandrayaan 3 landing on Moon, ISRO will prepare to send lander and rover to sleep in order to stand the night on the lunar surface.
What will happen to Chandrayaan-3 Lander And Rover?
After their mission is over, Vikram and Pragyan will stay on the Moon's surface and will no longer be used. They rely on solar panels for power, and as the mission goes on, there are interesting questions about whether the lander can last for another 14 Earth days, which is like one day on the Moon.
Chandrayaan-3 is not designed to come back to Earth. Its lander and rover will stay on the Moon's surface. If they keep working, which often happens, ISRO will continue to collect information from them about the Moon's surface.
End of Article