Ex-OpenAI CEO Sam Altman To Join Microsoft! Netizens React
Microsoft's CEO Satya Nadella posted on X (formerly known as Twitter), that Microsoft will hire the ex-Open AI CEO Sam Altman to lead "a new advanced AI research team", just 48 hours after Altman was ousted from OpenAI. OpenAI will replace Sam Altman with ex-Twitch CEO Emmett Shear as OpenAI's new interim boss.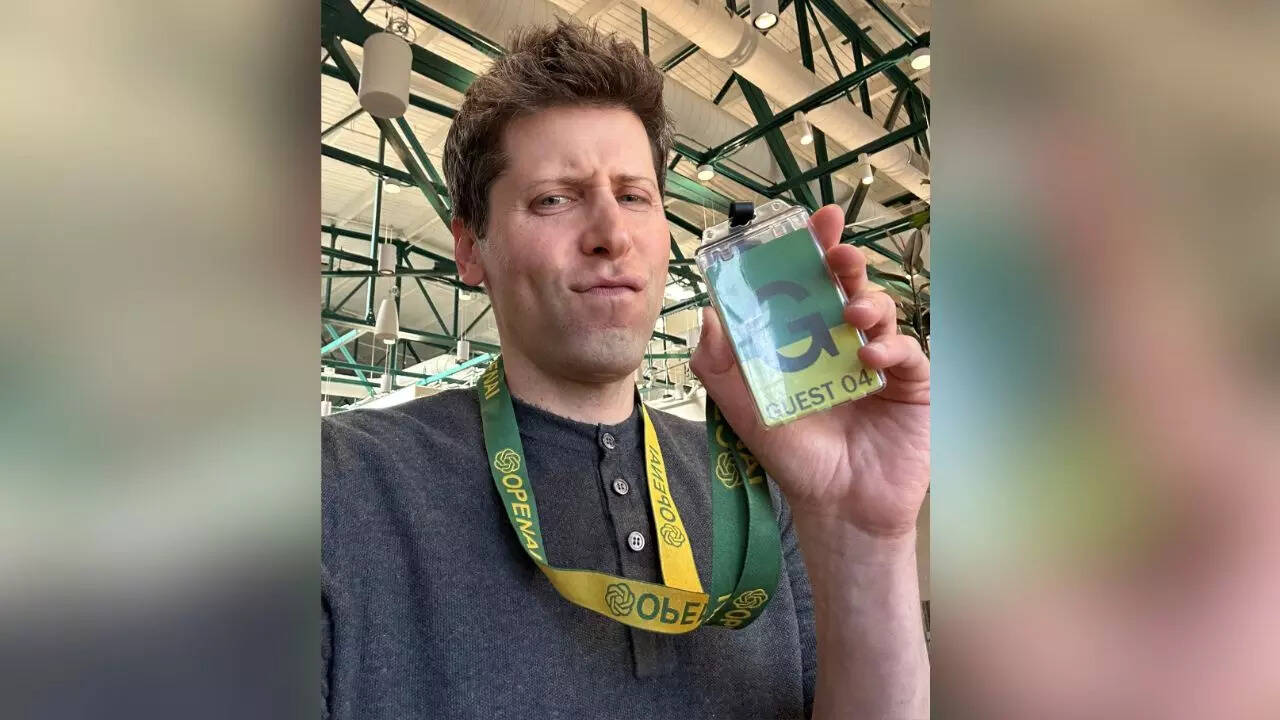 Sam Altman, helped launch OpenAI and was influential in creating the popular language model-based chatbot ChatGPT, becoming one of the most influential figures in the artificial intelligence industry. The OpenAI board fired Sam Altman on Friday, saying it had lost confidence in him and that he was hindering OpenAI's ability to exercise its responsibilities. The miscommunication between Sam Altman and the OpenAI board led to the board losing confidence in Sam Altman's ability to lead OpenAI.
The announcement came across as blunt and brutal, hinting there was a clash of interest between Sam Altman and the board. He was first replaced by OpenAI chief technology officer Mira Murati as the interim CEO. Soon after that, Mira Murati, who was aligned with Sam Altman, was replaced by ex-Twitch CEO Emmett Shear.
Reactions To The Sam Altman Saga
Microsoft extended its deal with OpenAI earlier this year in January, announcing a multiyear, multibillion-dollar investment to accelerate AI breakthroughs. So, this sudden transfer drama was met with memes and reactions on the Twittersphere.
Satya Nadella welcomed Sam Altman on X (formerly Twitter) in which he stated that Microsoft will "remain committed to our partnership with OpenAI and have confidence in our product roadmap, our ability to continue to innovate with everything we announced at Microsoft Ignite, and in continuing to support our customers and partners. We look forward to getting to know Emmett Shear and OAI's new leadership team and working with them. We're extremely excited to share the news that Sam Altman and Greg Brockman, together with colleagues, will be joining Microsoft to lead a new advanced AI research team. We look forward to moving quickly to provide them with the resources needed for their success."
Elon Musk also replied to Satya Nadella's post on X, with a comment reading "Now they will have to use Teams!" The reply had a lot of engagement, enticing fans and enthusiasts to make and share memes on the situation.
One user asked, "Wow, so in this whole story, Microsoft won??"
Another user commented "Nadella is a killer CEO. Shock news drops Friday, and he secures the talent before Monday morning market open."
The tech drama has received a lot of engagement and attention, leading to memes like the one below.
End of Article