G2-Class Geomagnetic Storm Sparks SURPRISING Aurora Views Over US States
Earlier than expected, a Coronal Mass Ejection (CME) struck the Earth last night, which sparked the aurora views over the US States, including Minnesota, Wisconsin, Wyoming, and Montana.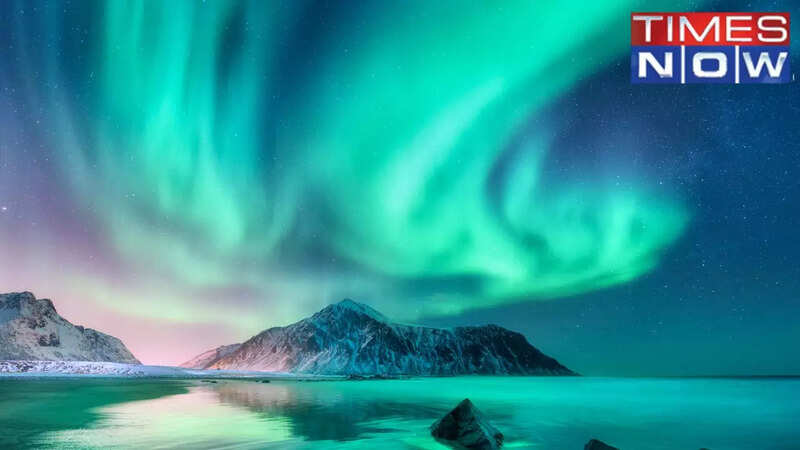 Solar Storm Sparks Aurora Views
Last night, skywatchers in northern US states like Minnesota, Wisconsin, Wyoming, and Montana got treated to a show of Northern Lights. These colourful lights, also called auroras, aren't common sights in these areas. It happened because of a
geomagnetic storm
, which was a surprise, caused by a Coronal Mass Ejection (
CME
).
"During last night's G2-class geomagnetic storm, auroras were sighted across multiple northern-tier US states," SpaceWeather.com report suggested. Geomagnetic storms, like the one we had last night, are a result of the
Sun
's outbursts. The Sun sometimes shoots out charged particles and magnetic fields into space. When these particles hit our
Earth
's magnetic field, they cause a ruckus, leading to geomagnetic storms.
The report further added, "Arriving a day earlier than expected, a CME hit Earth's magnetic field on Sept. 18th. The fast-moving CME triggered a G2-class geomagnetic storm on Sept. 18/19 with bright auroras around the Arctic Circle."
How Do Auroras Form?
Aurora
s are those beautiful lights that dance in the night sky during geomagnetic storms. They happen when charged particles from the Sun (mostly electrons) crash into gases in our atmosphere. These collisions make the gases glow, creating the Northern Lights. The colours you see during an aurora depend on which gases get excited during the collisions.
Sudden CME Hit Brings Aurora Views
Auroras usually hang out near the North and South Poles. That's because Earth's magnetic field lines gather around those spots, so charged particles are more likely to hit there. But sometimes, during strong geomagnetic storms, auroras venture to lower latitudes. That's what happened last night when folks in Nebraska got a rare glimpse of the show.
End of Article