IFFI 2023: Google Brings Over A Century Of Hindi Cinema History To Your Fingertips With Massive Online Exhibit
Google launches expansive online exhibit chronicling over 100 years of Hindi cinema history with over 7,000 assets.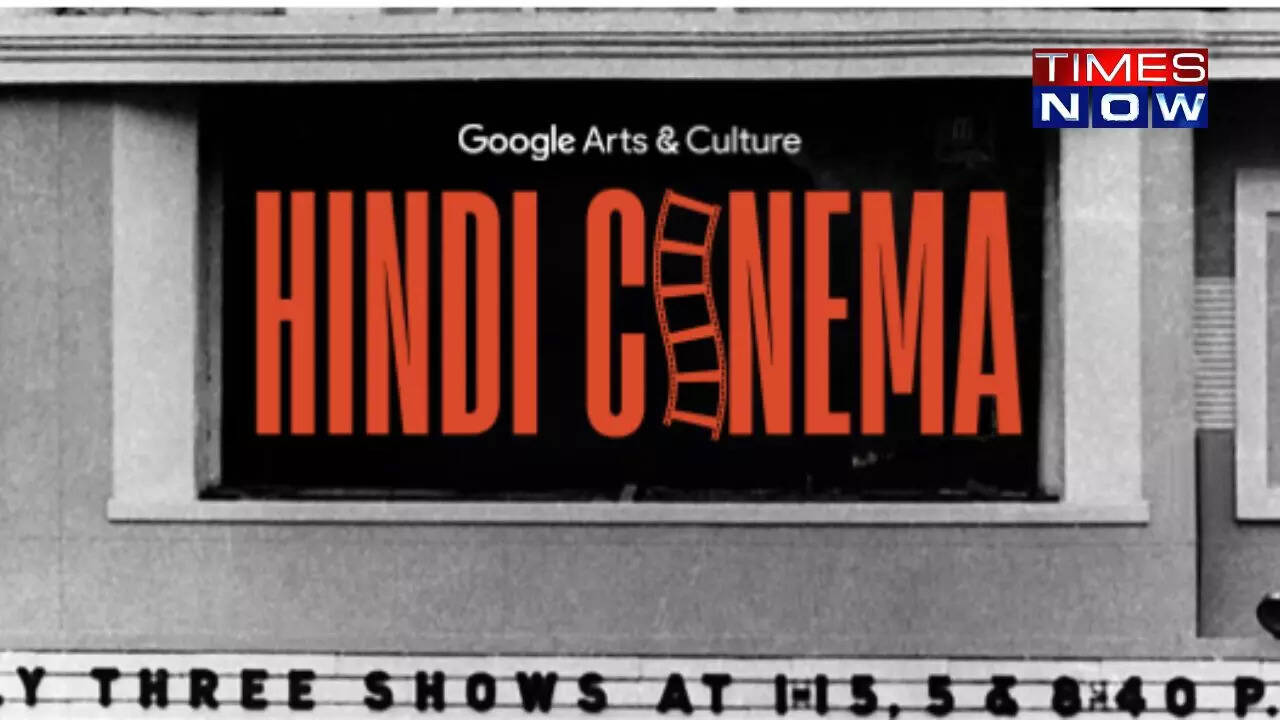 Google Transports You Back Over 100 Years With Bollywood's Biggest Blockbusters Now at Your Fingertips
KEY HIGHLIGHTS
120+ stories and 7,000+ assets chronicle 100+ years of Hindi films.
Uses AR, VR and Street View for an immersive cinematic experience.
Unveiled at IFFI 2023, supported by 21 Indian and global partners.
In an ambitious effort to digitally archive and showcase the rich history of Hindi cinema, Google has launched an expansive online exhibit featuring over 120 expert-curated stories and 7,000 multimedia assets chronicling over 100 magical years of Bollywood.
Unveiled at
IFFI 2023

With 120+ Stories, 7000+ Assets
The exhibit was unveiled by the Honorable Information & Broadcasting Minister Anurag Thakur at the International Film Festival of India 2023. Spanning early classics like "Manthan" to modern blockbusters, it includes around 5,000 hi-res images, 1,500+ videos, posters, songs and more.
Cutting-Edge Tech Brings Cinematic Splendour To Life
Google has leveraged technologies like Augmented Reality, Virtual Reality and Street View to make the experience truly immersive. Users can take 360-degree virtual tours of Mumbai's iconic Art Deco theaters. AR lets them projection vintage film posters and banners onto their walls.
Partnership With 21 Institutions Fuels Rich Content
The exhibit features partnerships with 21 Indian and global cultural institutions, including the National Film Archive of India, The Museum of Art & Photography, and Yash Raj Films. Their contributions helped assemble expansive archives showcasing Hindi cinema's evolution.
Online Access Democratizes India's Celebrated Film Heritage
Speaking at IFFI 2023, Minister Thakur highlighted how Google's state-of-the-art platform makes the cinematic experience accessible globally, helping showcase India's celebrated film heritage worldwide.
Google India VP Sanjay Gupta emphasized the power of storytelling to unite cultures, which films enhance through their wide appeal and engagement. The exhibit advances YouTube's mission to propel Indian stories to global audiences.
Director Sood: Combining Partner Passion To Salute Cinematic Brilliance
Google Arts & Culture Director Amit Sood described the exhibit as a collaboration between the passion of partner organizations and cinema experts to craft an online homage recognizing the movie-making brilliance and popularity of Hindi films.
IFFI Director Prithul Kumar noted how cinema transcends borders as a universal language, with storytelling uniting people. He welcomed this partnership with Google to make Indian cinematic history and archival content more widely accessible.
Special Video Series Provides Insider Perspectives
Adding further value, the exhibit features custom video conversations between veteran journalist Anupama Chopra and stars like Shabana Azmi and Karan Johar sharing insider perspectives.
End of Article