iPhone 15 Pro Action Button: 5 Shortcuts Ideas For Your iPhone
Apple's latest iPhone 15 Pro and 15 Pro Max introduce a game-changing feature - the Action Button. Positioned above the volume buttons, this button can be customized for various functions, from toggling silent mode to opening specific camera modes. Know how to harness the Action Button's potential and customize it effortlessly.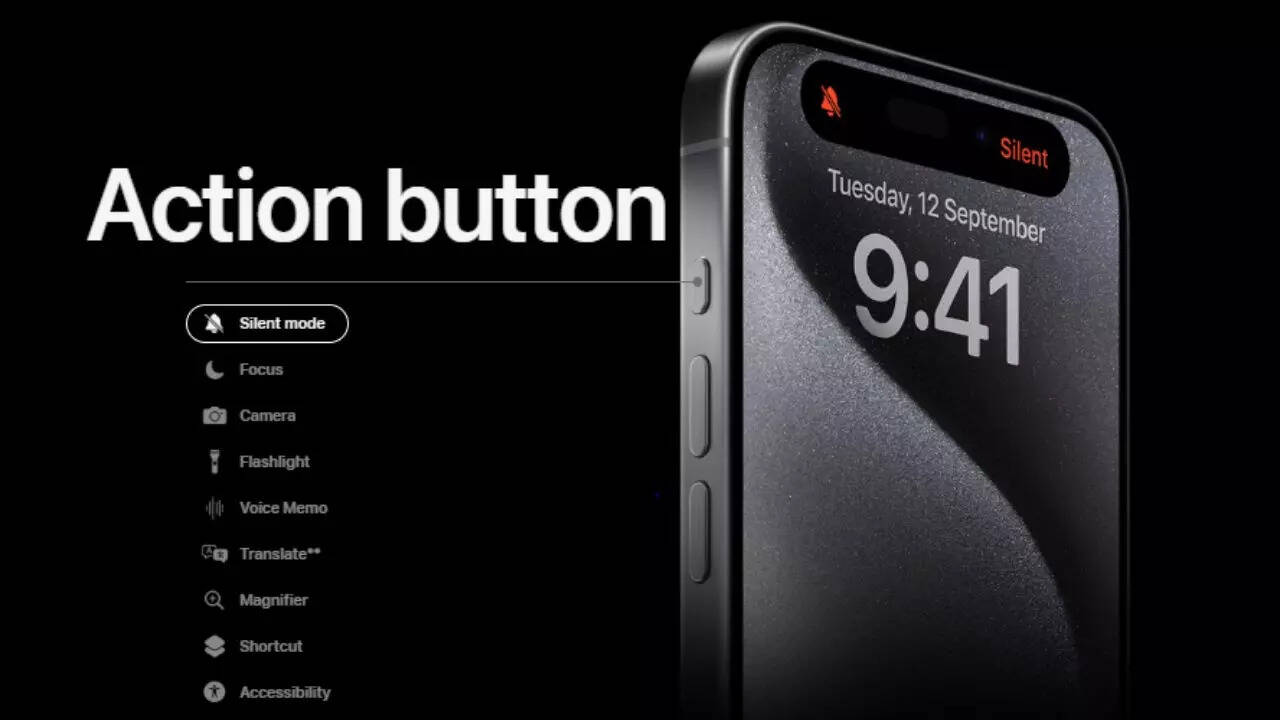 iPhone 15 Pro Action Button: 5 Shortcuts Ideas To Customize Your iPhone Experience
At the much-anticipated Wonderlust event on September 12, Apple unveiled its newest gems: the iPhone 15 Pro and 15 Pro Max. We say so because there is one particular feature that steals the spotlight – the all-new Action Button. The Action Button, placed just above the volume buttons on the iPhone 15 Pro models, took the place of the trusty mute switch seen on older iPhones.
However, it came with a twist - you can customize it to perform a variety of functions, adding a new layer of versatility to your iPhones. To engage in any action, a simple press and hold of the Action Button is all it takes. Here's how it will work.
Actions at Your Fingertips
While some users might miss the simplicity of the mute slider, the Action Button's true magic lies in its programmability. Here's a rundown of all the actions you could perform with this innovative feature on your iPhone 15 Pro and 15 Pro Max:
1. Toggle Between Ringing and Silent Mode: Easily switch between sound on and silent mode with a press and hold of the Action Button.
2. Open a Specific Camera Mode: Capture photos and videos in your preferred camera mode without navigating through menus.
3. Record Voice Memos: Effortlessly record voice memos on the fly, saving you the hassle of searching for the app.
4. Toggle Focus Mode: Activate or deactivate focus mode without needing to unlock your iPhone.
5. Turn On & Off Torch: Quickly illuminate your surroundings, right from the Action Button.
Remember, the Action Button's magic only worked with a press and hold – a single tap wouldn't do the trick.
How To Customize Action Button on iPhone 15 Pro and Pro Max
The true power of the Action Button lies in its ability to adapt to your needs. Here's how to customize it:
1. Open the Settings app on your iPhone 15 Pro or 15 Pro Max.
2. Scroll down until you find the Action Button option and tap it.
3. On this uniquely designed settings page, swipe left or right to explore your customization options. The action names and icons will appear on-screen for easy selection.
4. No need for confirmation buttons; simply swipe to your desired function, and you're ready to embrace the new functionality.
End of Article