Why Should You Prefer Hotel Rooms Over Private Holiday Rentals?
n the evolving landscape of holiday travel, where the rise of private vacation rentals has introduced new options for accommodation, hotels still hold their ground for various compelling reasons. This article delves into why hotels may be the better choice for travellers in India, particularly focusing on surprising cost-efficiency, based on research by Which? Travel and hotels.com. It also covers other factors like hidden fees, location, additional perks, customer service, and consistency of expectations, making the case for why hotels should be the go-to choice for Indian travellers.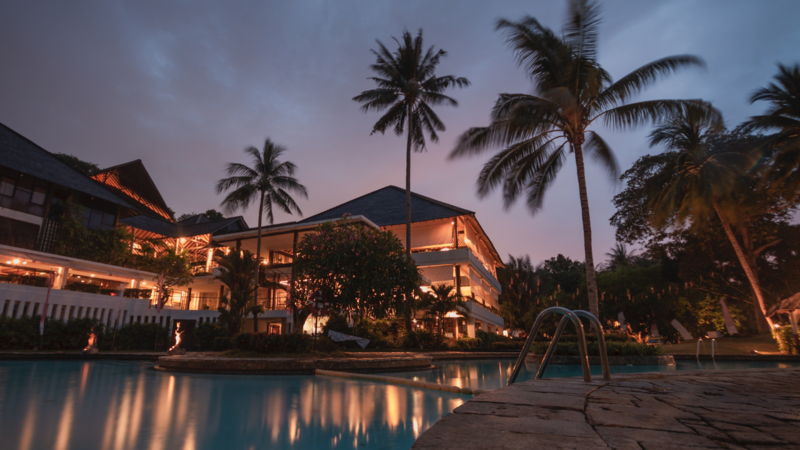 Why Should You Prefer Hotel Rooms Over Private Holiday Rentals? (Credit - Pexels)
The way people enjoy their holidays has evolved over the years. Going on vacations has become a must-have for people to keep them refreshed and recharged. Various factors such as the changing urban lifestyle, an increase in the number of nuclear families and rising stress levels have resulted in this situation. Destressing, reconnecting with loved ones and spending quality time together are some of the boxes that an Indian traveller would like to tick off when they think of planning a holiday.
Private holiday rentals have risen in popularity over the past few years. In today's time, when privacy is the new luxury, people choose these vacation rentals more. However, vacation rentals are still fairly a new concept in India. Simply put, private holiday rentals are an alternative to staying at hotels. It allows people to rent out a property exclusively for a period of time. While these vacation rentals have their own pros such as getting more of a local experience and having enough space for everyone especially when
travelling
in big groups, here's why we think hotels should still be preferred over rentals.
Top Reasons Why You Should Choose Hotels
Hotels are Cheaper
Yes, this might come as a surprise but a research by Which?
Travel
has found that in comparison to private holiday rentals, hotels are a much more affordable option. Apart from that, another survey suggested that Indian people get the best deal on hotel rooms. The survey by hotels.com reported that
Indian travellers
paid the least at home. The average hotel room rate they pay at a hotel is Rs.4,950. This is the data based on an international survey which was conducted across 29 countries.
Less Hidden Fees
Hotels will usually quote the total price for the stay upfront. Although, there are times when the taxes will be excluded from the initial price shown. However, one of the major issues that people face with vacation rental places is that they add many fees to the initial price. The cleaning and service fees which are added up later can cost a big sum.
More Convenient Locations
Hotels can be found closer to city centres. This implies that people will have easy access to public transport. Vacation rentals tend to be in remote areas. Of course, this has its own benefits. But, for people who are visiting the place to explore, hotels will be a wise choice.
Different Perks
Generally, hotels will add a buffet breakfast as a perk. Free breakfast is a great way to start one's day as it saves both time and money. People can also access the on-site gyms. This way, people will not miss out on their training and
exercise
while travelling and making memories. Most of the hotels today have swimming pools, saunas and jacuzzis. They will also give access to these facilities.
More Professional Customer Service
Hotels offer 24*7 customer service facilities. There will be employees at your service, either in-person or by phone whenever you need them. However, this cannot be assured in the case of vacation rentals. They will be available only during particular hours of the day. If people get into any trouble such as locking yourselves out, you will be on your own as immediate help cannot be assured.
Consistent Expectations
When people are booking hotel rooms, they are usually aware of the kind of experience they can expect. From check-in, and housekeeping to accessing different facilities, they know the standards.
Although many people think that hotels are pricier than rentals, it's actually the other way around. Considering the price range and the facilities offered, hotels are still a better choice for travellers to stay.
End of Article