Netizens Slam Ahmedabad Crowd Post India's World Cup Defeat, Calls Them 'Disrespectful And Abominable'
The World Cup match between India and Australia was surely disappointing. However, what bothered many netizens was the attitude displayed by the crowd the Ahmedabad's Narendra Modi Stadium.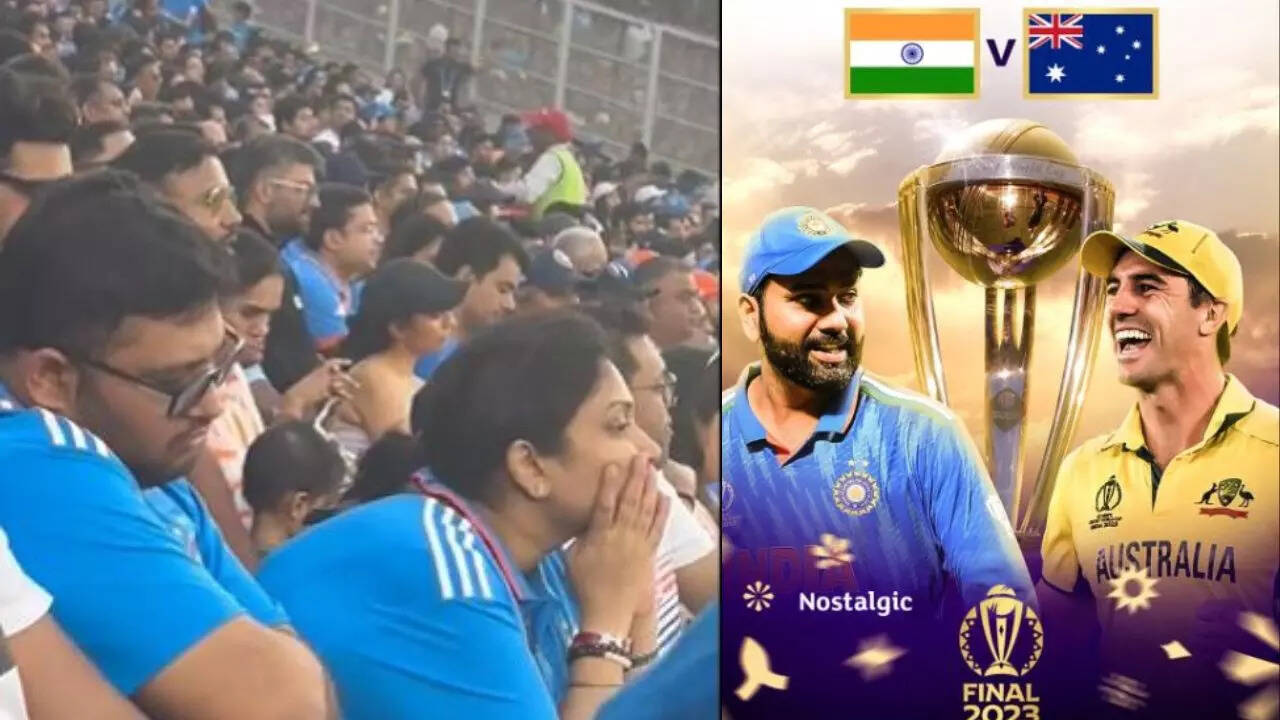 The crowd that was present at the Narendra Modi Stadium during Ind vs Aus faced backlash for their disrespectful attitude. Photo: X
The World Cup final ended on a disappointing note for desi cricket fans as the winning trophy slipped away from the hands of the Indian team. While it is no surprise that fans at the Narendra Modi Stadium were heartbroken by the results, netizens are lashing out at the attitude displayed by the crowd during the match.
Many took to social media platforms to call out the crowd that started to leave and refrained from cheering on the team on a day they needed it the most. Producer Atul Kasbekar wrote, "Last word The Ahmedabad crowd was rubbish. Need proper fans inside a stadium instead of fly-by-night pretenders. Like the amazing people at Wankhede, proper fans. Cheered the team on and especially Shami post the dropped catch. Chanted his name nonstop. Boosted him and the team, energised them, lifted them when the Kiwis were looking ominous, Shami got 7 eventually. Last time out in Mumbai for a WC final, we won. Choose your venues wisely."
Another person stated, "Am sorry but the crowd needs to be better. Doesn't matter if your team isn't on top. You've to keep having their back. During the Ashes, I remember they were cheering for Broad & Anderson even in phases where they were not getting wickets. That's the whole point of home advantage."
Meanwhile, others noticed that the crowd did not even stay for the award ceremony. One wrote, "People left before the award ceremony. The winning captain was left alone on the stage. What a terrible thing to do as a host country."
What did you feel?
End of Article