Did you know? The 1998 Series 20,000 Rupiah Note of Indonesia had An Image Of Lord Ganesh
Indonesia's 20,000 rupiah note once had the image of Lord Ganesha along with national pride S. Budi Rochadi. The circulation of the latter note was stopped in 2008.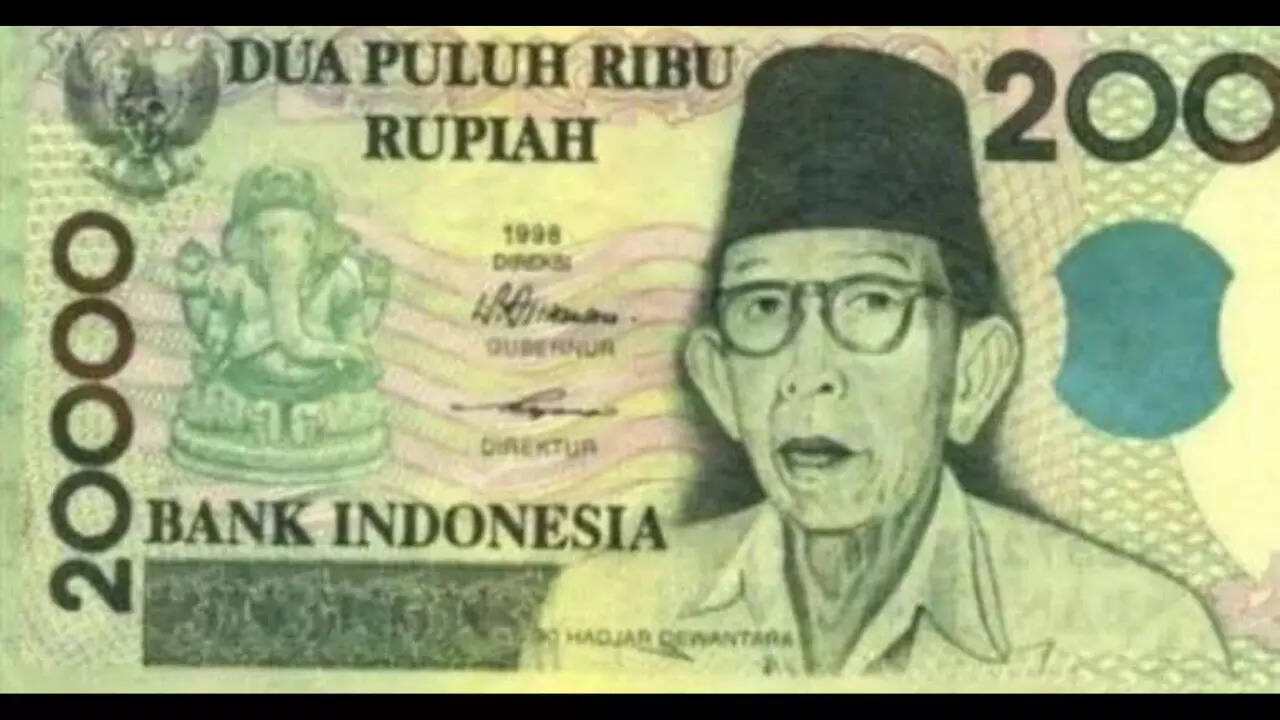 Lord Ganesha's image was once a part of the Indonesian currency. Photo: Twitter
As the country is celebrating the auspicious festival of Ganesh Chaturthi, you would be surprised to know that another country once carried an image of Lord Ganesha on its currency. Yes, that's right!
The series of 20,000 currency notes introduced in 1998 in Indonesia had an image of Lord Ganesha along with a national figure of the country. The notes featured Ki Hadjar Dewantara, a man who spread the importance of education the Indonesia and also served as its Minister for Education. Alongside Dewantara was the image of Lord Ganesha. Reportedly, the symbol, at the time, also served as a security feature of the currency note.
However, the notes with the Ganesha symbol were only around for 10 years. It was removed from the system as part of the country's demonetisation efforts in December 2008. Other notes that were demonetised at the time include IDR 10,000 issued in 1998, IDR 50,000 and IDR 100,000 issued in 1999.
A press release at the time by S. Budi Rochadi, Deputy Governor for Money Circulation stated, "Bank Indonesia regularly revokes and withdraws Rupiah banknotes by taking into consideration the period of circulation and security features development on the money."
Meanwhile, the Indonesian notes with Lord Ganesha made headlines in India when Delhi Chief Minister Arvind Kejriwal made a statement relating to it in 2022. Alluding to the example of the old Indonesian notes, he requested PM Modi to add the images of Lord Ganesh and the Goddess Laxmi on new currency notes.
Did you know this before?
End of Article