Video of Rat 'Licking' Food Tray At Jalandhar Haveli Goes Viral | Watch
A video going viral on social media showcased a rat licking food at a Jalandhar haveli restaurant. The incident grabbed the attention of many. The post garnered more than 5.4 million views.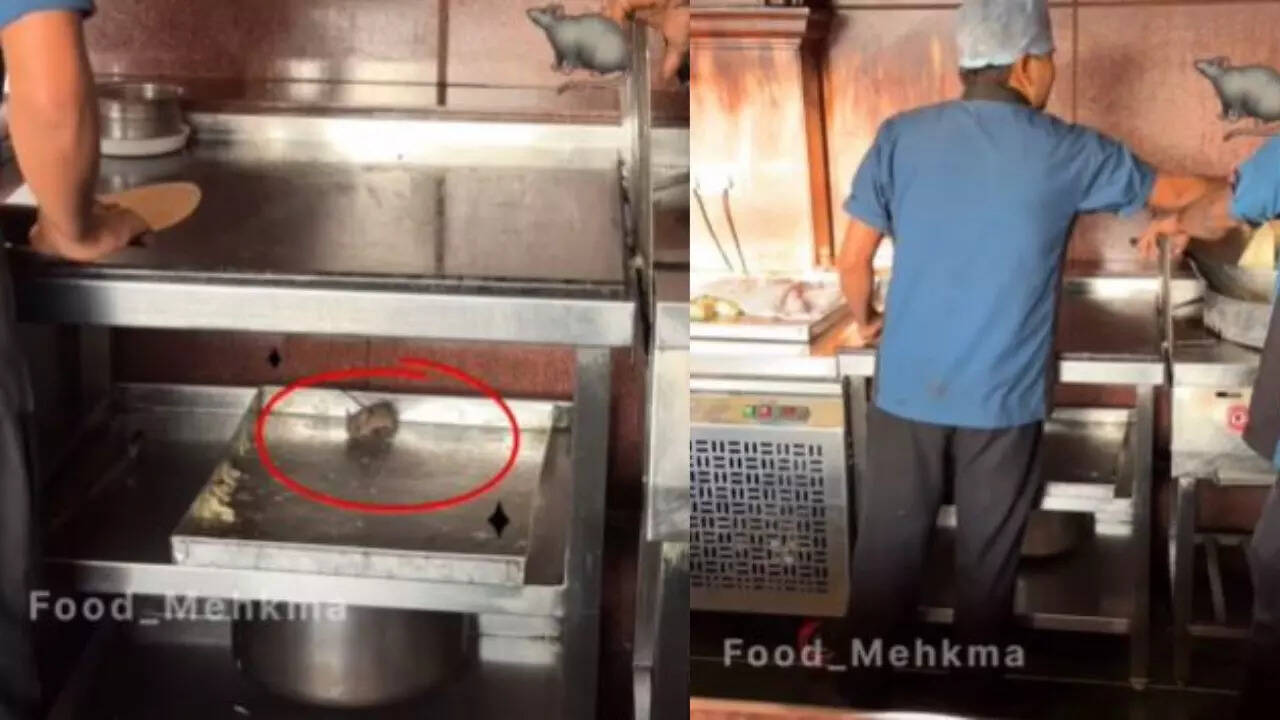 A Jalandhar haveli drew backlash after a rat was spotted in its kitchen. Photo: food_mehkma/Instagram
A popular eatery came under fire after a rat was spotted inside its kitchen. The incident came to light following a video that was shared online. It featured a rat running inside a food tray while cooks focused on preparing dishes for customers.
The unfortunate event took place at the renowned Haveli restaurant in Jalandhar. Instagram user @food_mehkma exposed the unclean condition through a video where two cooks were seen making bhaturas without noticing the rat just below them inside a food tray. Through his post, the Instagrammer expressed his disappointment. In his lengthy caption, the man wrote, "I hope this message reaches you promptly. I regret to inform you that during my recent visit to your kitchen, I discovered the presence of a rat. This is a deeply unsettling and unsanitary situation that requires immediate attention." He emphasised the importance of maintaining a clean and safe environment, stating that the presence of rats undermines the well-being of residents and visitors."
He added, "I urge you to take swift action to resolve this matter, conducting a thorough inspection of the kitchen to ensure that such incidents do not recur. Your prompt attention to this issue is appreciated, and I trust that you will take the necessary steps to rectify the situation and uphold the standards of hygiene expected in shared spaces."
The post created a lot of noise in the comments section and amassed more than 5.4 million views. While some blatantly slammed the eatery, others took the humour approach. One wrote, "Brother, give me a mouse-coloured Bhatura!!" Another commented, "Professional chef Ratatouille checking the flavour of food."
What are your thoughts?
End of Article