Poverty Soars to 39.4 Per Cent In Pakistan, Impacting 12.5 Million More People
The poverty in Pakistan has surged to 39.4 per cent in the last fiscal year, with 12.5 million more people slipping into poverty due to challenging economic conditions. ?? The World Bank has urged Pakistan to take immediate action to achieve financial stability. The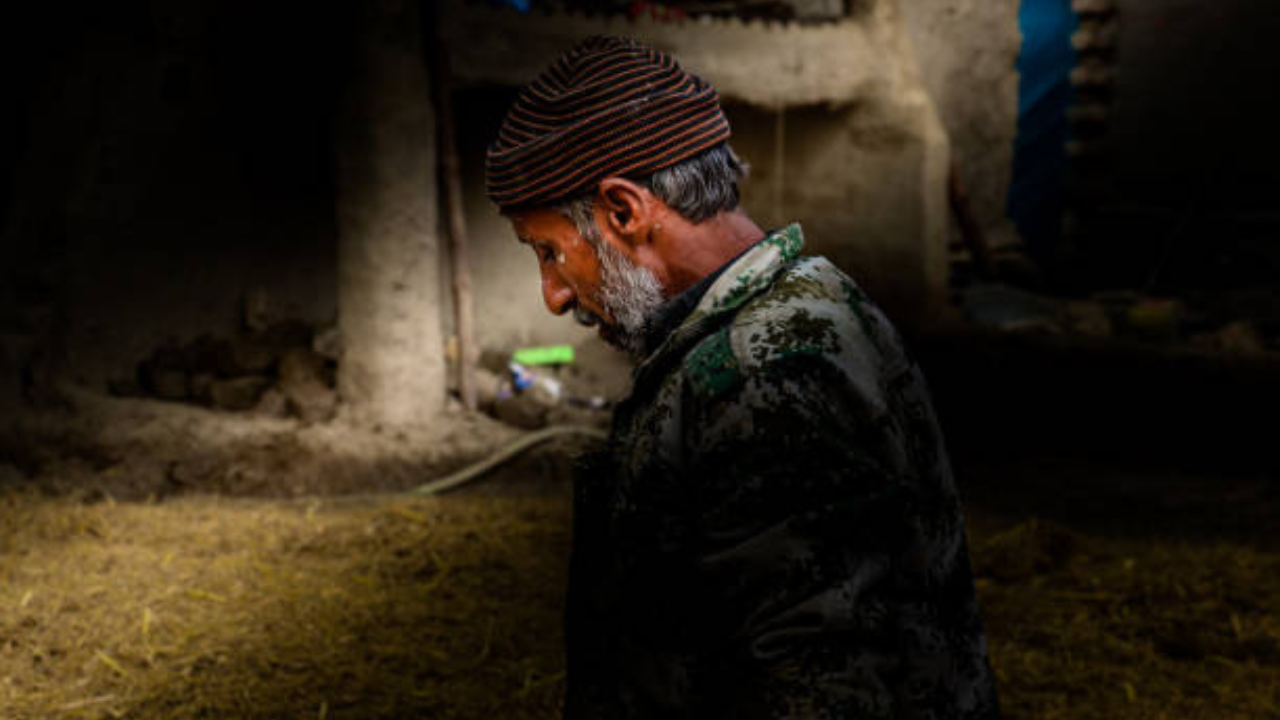 The World Bank urges financial stability measures as 12.5 million more people are affected due to poor economic conditions in Pakistan. | Representational Image
Photo : iStock
According to the World Bank, poverty in Pakistan has surged to 39.4 per cent in the last fiscal year, with 12.5 million more people slipping into poverty due to challenging economic conditions.
The global lender has urged Pakistan to take immediate action to achieve financial stability. The World Bank has released draft policy recommendations in collaboration with various stakeholders for Pakistan's upcoming government, as reported by The Express Tribune.
In just one year, poverty in Pakistan has risen from 34.2 per cent to 39.4 per cent, affecting approximately 95 million Pakistanis. The World Bank's lead country economist for Pakistan, Tobias Haque, stated that Pakistan's economic model is no longer effectively reducing poverty, and living standards are falling behind peer countries.
The World Bank has advised Pakistan to implement urgent measures, including taxing agriculture and real estate sectors, and reducing wasteful spending, aiming for a fiscal adjustment of over 7 per cent of the economy. The institution has identified low human development, an unsustainable fiscal situation, excessive regulation in the private sector, as well as issues in the agriculture and energy sectors as key areas requiring reform in the next government's agenda.
The proposed measures include an immediate 5 per cent increase in the tax-to-GDP ratio and a reduction of expenditures by about 2.7 per cent of GDP to restore economic stability. The global lender suggests withdrawing tax exemptions and increasing taxes on real estate and agriculture to improve revenue generation.
It expressed deep concern about Pakistan's current economic situation, emphasizing the need for significant policy shifts to address economic and human development crises. Pakistan is encouraged to make substantial policy changes, according to Najy Benhassine, the country director for Pakistan at the World Bank.
While Pakistan can collect taxes equal to 22 per cent of GDP, the current ratio is only 10.2 per cent. The lender recommends reducing exemptions to generate an additional 2 per cent of GDP in taxes and increasing taxes on land, property, and agriculture to collect another 3 per cent of GDP in revenues.
To address the economic challenges, the World Bank suggests implementing the mandatory use of Computerized National Identity Cards (CNICs) for transactions, reducing energy and commodity subsidies, establishing a single treasury account, and imposing temporary austerity measures. These measures are expected to save approximately 1 per cent of GDP in expenditures.
In the medium term,it advises reducing federal development and current expenditures on provincial projects, cutting spending on loss-making entities, and improving the quality of development spending to save about Rs 1.4 trillion. In total, these short- to medium-term measures are estimated to save 2.7 per cent of GDP.
It also highlights the need to reduce subsidies in the agriculture sector, which currently leads to low productivity. The institution suggests savings by streamlining certain ministries and devolving responsibilities to the provinces.
This comes after Pakistan faces a high inflation rate of 27.4 per cent in August, following a $1.2 billion disbursement from the International Monetary Fund (IMF) as part of a $3 billion bailout program aimed at stabilizing the country's struggling economy.
Pakistan's economy has been experiencing significant challenges, leading to unchecked inflation and impacting the livelihoods of the impoverished population.
End of Article