Toyota Hilux Hybrid aka Hilux MHEV Introduced In Europe
Soon after rolling out the new-gen Camry Hybrid and Crown Signia SUV in the US market, Toyota has now revealed the Hilux MHEV for the European market. The same vehicle is also likely to arrive in India after its international debut. It is 10% more fuel-efficient in comparison to the traditional diesel powertrain.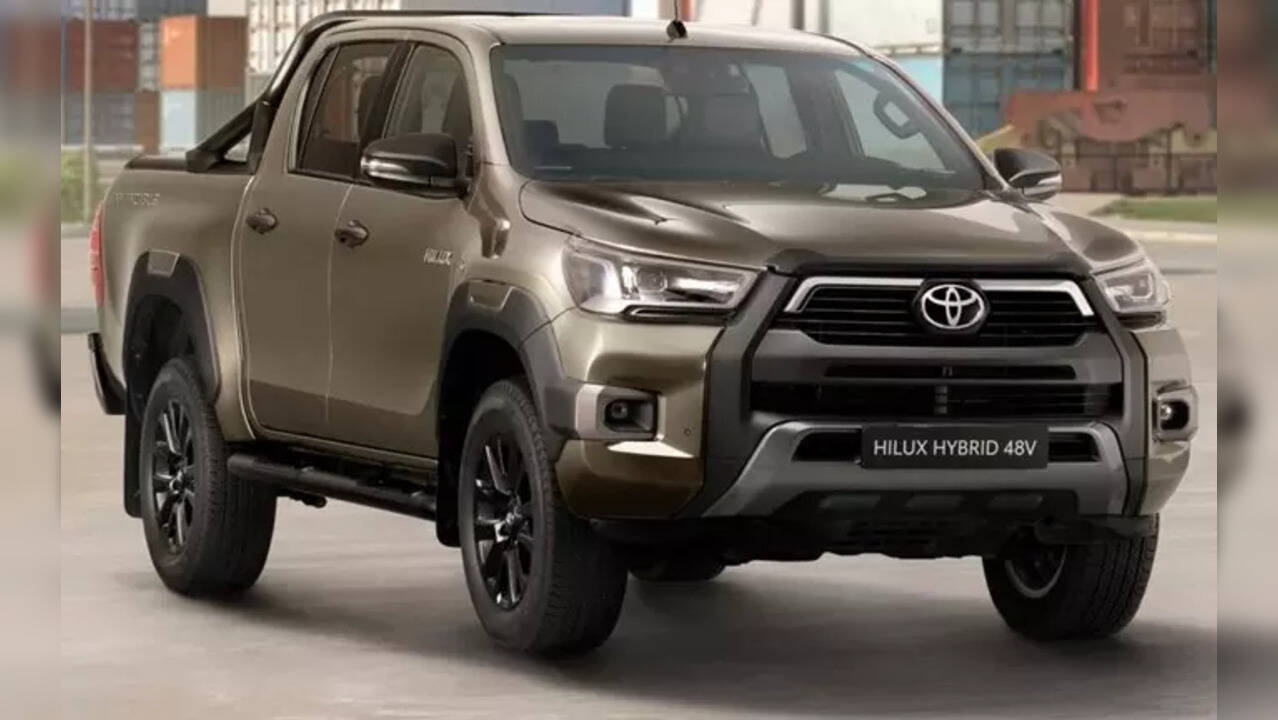 Toyota Hilux Hybrid aka Hilux MHEV Introduced In Europe
Toyota has unveiled the Hilux MHEV, a mild-hybrid version of its acclaimed Hilux model for the European market. This development comes hot on the heels of the company's prototype testing in Africa just a few months ago. Set to be manufactured in Thailand, the Hilux MHEV is geared towards achieving improved fuel efficiency and reduced emissions.
Under the hood of the Hilux MHEV lies a 2.8-liter diesel engine integrated with a 48V mild-hybrid system, featuring an electric motor generator and various accompanying components. Despite this technological enhancement, Toyota assures that the off-road and towing capabilities of the Hilux remain unaffected.
Looking beyond Europe, Toyota has outlined plans to introduce the Hilux MHEV in South Africa, Australia, and ASEAN markets in the coming months. The 2.8-liter diesel engine, central to this hybrid technology, is a versatile powerhouse featured in various Toyota models, including the Fortuner SUV, the recently unveiled Land Cruiser Prado, and the updated Land Cruiser 70.
As Toyota continues to rely on its mild-hybrid technology, the Indian market is awaiting the introduction of the Hilux MHEV and Fortuner MHEV in the near future. Both locally assembled models in India share the 2.8-liter diesel engine, which is expected to receive the hybrid treatment next year.
End of Article