Explained: Rs 371 Crore Skill Development Scam In Which Chandrababu Naidu Is Accused No.1
Former Andhra Pradesh Chief Minister N Chandrababu Naidu was arrested on Saturday in Nandyal in connection with a Rs 371 crore skill development scam case.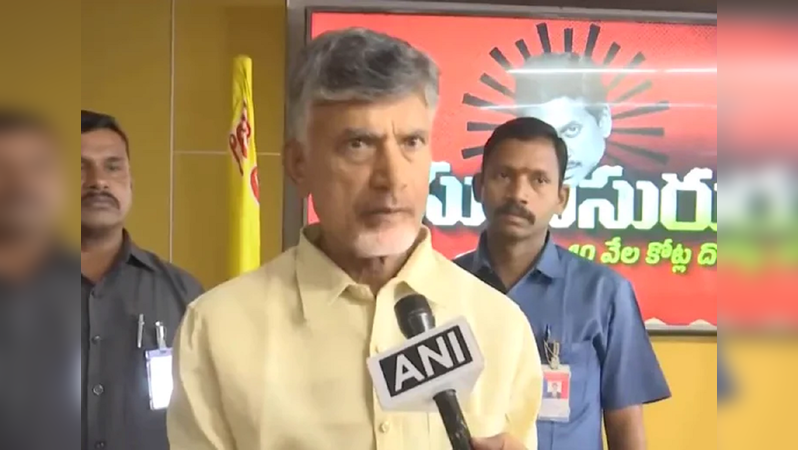 Explained: Rs 371 Crore Skill Development Scam In Which Chandrababu Naidu Is Accused No.1
Photo : ANI
Amaravati:
Former
Andhra Pradesh
Chief Minister
N Chandrababu Naidu was arrested
on Saturday in Nandyal in connection with a Rs 371 crore skill development scam case. The Criminal Investigation Department (CID) served an arrest warrant to the
Telugu Desam Party
(TDS) chief. Several party leaders were also put under house arrest following
Naidu
's arrest.
This comes days after Naidu predicted his future during an interaction with the public at Rayadurgam in Anantapur on Wednesday. He also claimed that he could be attacked.
"Today or tomorrow they could arrest me. They may even attack me. Not one, they will do many atrocities," Naidu said on Wednesday, referring to the alleged plans of the Yuvajana Shramika Rythu Congress Party (YSRCP) government.
Here's everything to know about the AP skill development scam:
The Andhra Pradesh government, led by
TDP
, established the Andhra Pradesh Skill Development Corporation (APSDC) in 2014. It focused on empowering unemployed youth and fostering ties with educational institutes near industries like Kia in the Anantapur district. However, the corporation ended up getting stuck in alleged corruption scams.
In March this year, the AP CID initiated an investigation into an alleged scam worth Rs 3,356 crore. It was revealed that the TDP government entered a Memorandum of Understanding (MoU) for the skill development project, which also involved a consortium with
Siemens Industry Software
India Ltd and Design Tech Systems Pvt Ltd.
Siemens Industry Software India was tasked with establishing six centres of excellence. While the state government was supposed to contribute 10% of the project cost, Siemens India and Design Tech was to provide remaining funds as grant-in-aid.
In its probe, the CID said that the project did not follow the standard tendering process. Additionally, no note files were signed by the then-principal finance secretary and the then-chief secretary, raising questions about the project's transparency.
It is also alleged that attempts were made to destroy critical documentary evidence linked to the scandal.
According to the Enforcement Directorate's (ED) investigation, the Andhra Pradesh Government violated established norms by releasing Rs 371 crore without a tendering process.
Shockingly, a substantial portion of the aforementioned amount was allegedly diverted to various shell companies, including Allied Computers, Skillers India Pvt Ltd, Knowledge Podium, Cadence Partners, and ETA Greens, without any tangible returns for skill development. The money was disbursed in five installments within a mere three months, even though Siemens had not invested any funds into the project.
On March 4, 2023, the Enforcement Directorate arrested key figures, including Soumyadri Shekhar Bose, Vikas Vinayak Khanvalkar, Mukul Chandra Agarwal, and Suresh Goyal, in connection with the case.
Whistleblowers had previously reported the skill development scam to the Anti-Corruption Bureau (ACB), and similar warnings were issued in 2018. Initial investigations into these claims were inconclusive, and note files linked to the project were allegedly destroyed.
Moreover, Siemens Industry Software Global launched an internal inquiry into the matter and found the project manager had diverted the state funds to shell companies as hawala transactions. The project manager was subsequently sacked.
The CID said Chandrababu Naidu, the primary accused, meticulously planned, directed and executed the scam involving Rs 371 crore. Allegations suggest that Chandrababu Naidu ordered the immediate release of funds, despite objections from finance department officials.
End of Article