UP Special Security Force to guard Ayodhya Temple's heart centre, sanctum sanctorum
The Uttar Pradesh Special Security Force (UPSSF) will take over security arrangements at the Ram Temple in Ayodhya from September 20, says a report.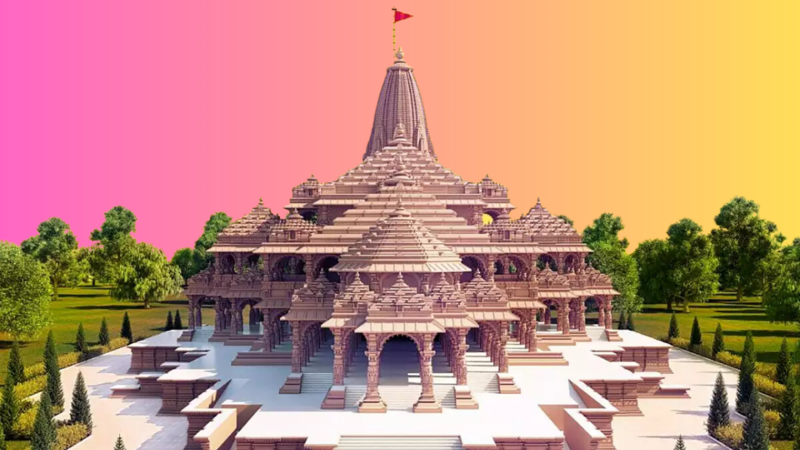 Proposed model of Ram Mandir in Ayodhya.
Photo : Times Now
Ayodhya:
As per reports, the much awaited
Ram temple
that is said to have a grand opening in January, is already in the final stages of construction. As per a report in TOI, the first contingent of 270 personnel of
Uttar Pradesh
Special Security Force (UPSSF) - a special unit of the UP Police has been tasked with the security provision arrangements of the Ram Temple from September 20.
The UPSSF is a special unit of the Uttar Pradesh Police that provides security to religious places and towns.
"We have taught them how to frisk and check pilgrims and responsibility has been given," the TOI reports quotes an officer privy to the development. The decision reportedly came during a recent security meeting involving the Additional DF (Security), the Ayodhya DM, and SSP - along with other stakeholders.
As per a report in the Hindu, the Ram temple in Ayodhya would be inaugurated sometime from January 14-24, said a temple construction committee member.
The preparations (Pooja) for the inauguration will reportedly start on Jan 14begin on January 14, the Makar Sankranti day and the inauguration date will be finalised after confirmation from Prime Minister Narendra Modi.
A senior member of the temple trust reportedly said that the trust has proposed holding the 'Pranpratistha' (consecration ceremony) of the Ram Lalla in the temple which is under construction, on January 21-24 next year.
The Hindu report also states that an official letter for the availability of the PM has been already sent, confirmed Ram Temple trust's General Secretary Champat Rai.
End of Article