Rohit Sharma Caught Crying After Losing World Cup Final To Australia
Rohit Sharma was caught crying after India lost to Australia in the World Cup 2023 final. India were favourites to win but Australia were too hot to handle on the big day. Australia bowled out India for 240 before Travis Head scored a century to lead Australia to a six-wicket win in the final.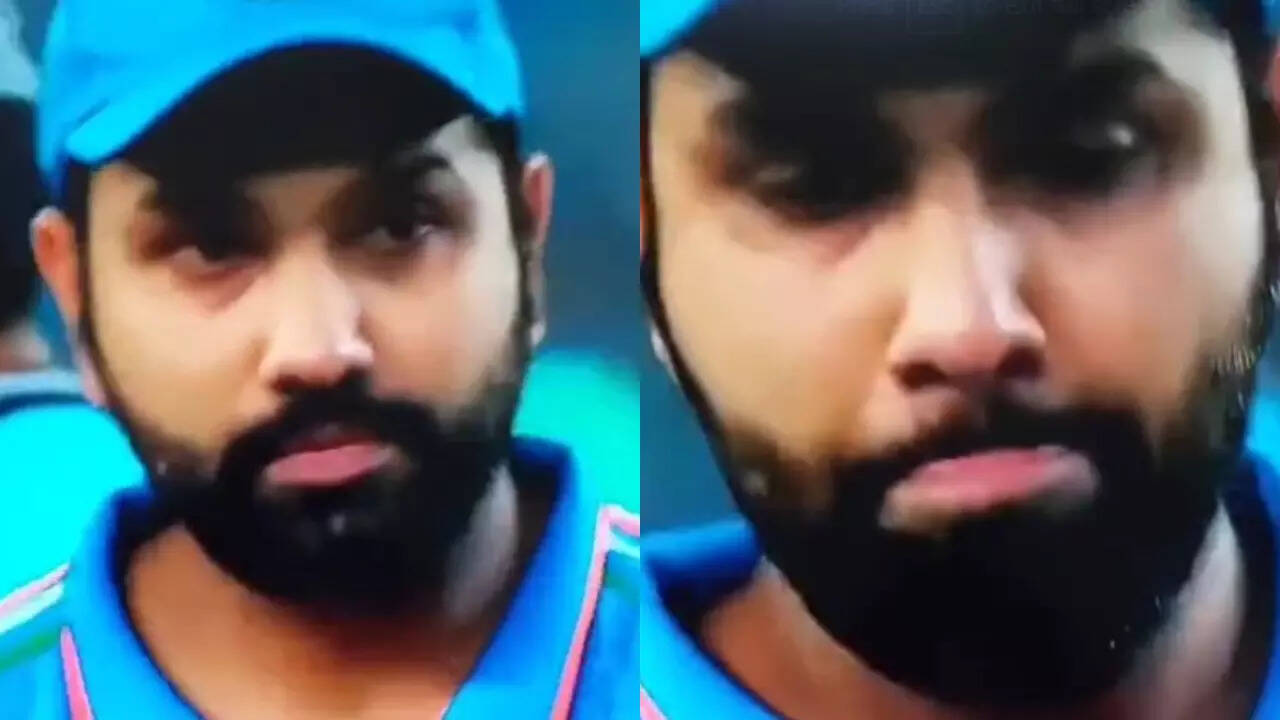 Indian captain Rohit Sharma was caught crying after India lost the World Cup 2023 final to Australia. The Men in Blue posted 240 while batting first and reduced Australia to 55-3 to take an upper hand. However, a blazing century by Travis Head and Marnus Labuschagne's fifty helped Australia win by 6 wickets. India captain Rohit Sharma was emotional and could not control his tears as he walked off the field. The video of a teary-eyed Rohit Sharma is going viral on social media.
India played magnificent cricket throughout the World Cup and were favourites to win the title, however, Australia were too hot to handle on the big day and won their sixth World Cup. Rohit Sharma and Virat Kohli delivered top-notch performances in the tournament. Kohli ended the World Cup with 765 runs while Rohit also scored nearly 600 runs, playing a significant role in India's unbeaten run in the World Cup en route to the final.
The two veterans were probably playing their final World Cup and would have loved to win the trophy but Australia turned up on the day when it mattered the most.
The defeat also meant that India's wait for an ICC trophy continued. India last won an ICC trophy when MS Dhoni led the team to a Champions Trophy win in 2013. Since then, India have reached multiple semis and finals but have failed to win the title. India were knocked out in the 2015 and 2019 World Cup semifinal but they broke the hurdle and reached the final in the 2023 edition. The odds were heavily in favour of India to win the title but the team choked in the summit clash.
Rohit Sharma reflected on the defeat and said that Australia were better on the day.
"The result has not gone our way. We were not good enough today. We tried everything but it wasn't supposed to be. 20-30 runs more would have been good, KL and Kohli were stitching a good partnership and we were looking at 270-280 but we kept losing wickets. When you have 240 on the board, you want to take wickets but credit to Head and Labuschagne for putting us out of the game, but I feel wicket got slightly better to bat under lights. Don't want to give that as an excuse. We didn't put enough runs on the board. Credit to those two guys in the middle for putting up an outstanding partnership," said Rohit Sharma.
End of Article